TIME magazine is seeing growth in print and digital due mostly to a strong pursuit of native ads in editorial and video, plus staffing updates and multiplatform publishing

Last year, TIME's print revenue went up by 4%, and digital climbed 36%. A few years ago, we wrote a little piece called Saving TIME Magazine: or, the Future of All of Us to celebrate TIME's 90th birthday, but to also comment on how we hoped TIME would turn it around and thrive in the coming years.
On March 3, 1923, TIME magazine was born. It was what most publications were in that era: an aggregator, dedicated to rewriting the news from around the world in pithy, pointed nuggets. To their prospective financiers, founders Henry Luce and Briton Hadden boasted that the average reader could get through an entire issue in 30 minutes.
Fast forward almost exactly 90 years, and today's TIME is no longer a mere aggregator, but the grandfather of the weekly news magazine, boasting a worldwide staff of journalists, award-winning in-depth reporting, and a respected history.
In our original post, we gave TIME credit. The website boasted a strong OMI – that is, Online Media Index, which is the ratio of online users to print users (you should have more of the former than the latter) – and generated about 10 million unique visitors per month (they now are at 24.4 million, according to ComScore). But we worried about how their content, brand, and revenue strategies would survive.
Content they had. Good enough.
Brand, not so much. They seemed to be competing with CNN and were in a losing battle.
And revenue, well, not so hot there, either. We felt TIME should focus more on selling their product in multiplatform ways, with more focus on native advertising than on traditional ad sales.
As you'll see in today's Mequoda's news post, more magazines are getting out of the ad-driven business and into an ad-free model. Rodale's Prevention recently joined a small but growing number of ad-free magazines, who are taking a big step in the battle against ad blocking, viewability, and other challenges of a traditional revenue model by becoming essentially a members' only club supported by subscribers and perhaps ecommerce content strategy.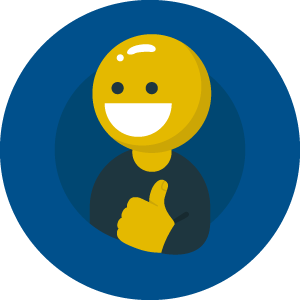 In our article, we laid out 3 major ways that TIME could be saved.
Content Strategy: Refocusing its content strategy on interpretive journalism, discarding soundbites, 30-second "news" videos and other trappings of an Internet news source, and putting its service journalism front and center. TIME has always been the home of the best writers, the best thinkers, and the most compelling topics, but these things have been somewhat lost in the desperate search for relevance in the digital world. They were taking lessons from BuzzFeed back in 2014, for Pete's sake.
Branding Strategy: To rebuild the brand, TIME must be led by a magazine publisher or editor with a journalism degree. Not someone from advertising, not someone from TV. Once value had been added to its news reporting by interpreting and explaining the news, rather than recycling other people's news, TIME's content becomes evergreen. More than just "Today the President said …," which is irrelevant tomorrow in the instant-news business, TIME would have content that has meaning far into the future. And evergreen content like that would increase their digital footprint and be recycled into new premium products such as books and DVDs.
Revenue Strategy: On the new theoretical TIME brand wheel we invented, the only free things at TIME.com would be the portal/blog, the newsletter, and the free reports that are used to harvest email addresses. Videos, books, and archives become paid, premium products along with the magazine itself on its own new magazine subscription website. Presto: brand-new revenue streams, and still no advertising required, except native advertising, which goes back to the high-quality content we previously mentioned.
In a new article by Digiday, TIME, who is indeed turning itself around, reported the major reasons for its growth:
Staffing, which included a new digital general manager, Kurt Fulepp, who was VP of Product at AOL before, and led consumer marketing for Microsoft properties like Bing. OK, so not exactly our pitch to hire someone with a journalism background, but they did bring in more staff from legacy media like The Wall Street Journal and Reuters.
Native content, which we recommended as a primary means of advertising. They launched their own in-house team led by Joshua David Stein who hailed from InStyle, and this division says they produced more revenue in the first quarter of 2016 than all of last year.
Digital (i.e., growing their digital footprint), which of course we also talked about, emphasizing growing their brand wheel. While they did an awesome job designing what we consider to be a best practice responsive web magazine, they're also introducing more niche vertical spin-offs, like Zooey Deschanel's HelloGiggles and self-help site Motto. Time Inc.'s website says that nearly half of U.S. Americans engage with a Time Inc. brand every month, and I don't doubt it.
Video advertising was another, which they said saw 146% growth in ad revenue. We didn't get much into video, and suggested they put more behind the wall of their web magazine, but they have taken strides in creating native advertising video. Back in December of 2014, they put together Lightbulb, a web series sponsored by Glade. It featured one-on-one interviews with famous actors and creatives, and AdWeek reported that it was pushed out across Time Inc. brands like People, InStyle, and Essence. It was the first cross-brand program of its kind, with 30-second pre-roll ads from Glade, a Glade logo on-screen when the interviews take place, and product integration that's subtly displayed.
I don't think TIME would readily admit that their content was beginning to look a lot like BuzzFeed, thus perceived as losing its prestige, but I can say here that they've taken strides in those areas where we critiqued them.
And where we suggested they take their content more seriously and put more behind the wall, they've taken measures there, as well. A year ago, you could access and browse their paid web magazine, with some content free and the ability to browse the web magazine. Then, they took their premium content more seriously, and you couldn't access the web magazine at all.
Now they're back to a healthy medium. The web magazine is still premium, however, they have a couple of free articles at the top of the magazine's table of contents, so you can get a feel for the user experience, and those top slots could easily be used for native ads, as we so often recommend. Plus, now EVERYONE can see the ads they strategically put in the TOC instead of reducing their visibility behind a strict paywall.
What are your thoughts on TIME's growth? Leave a comment and let's discuss.