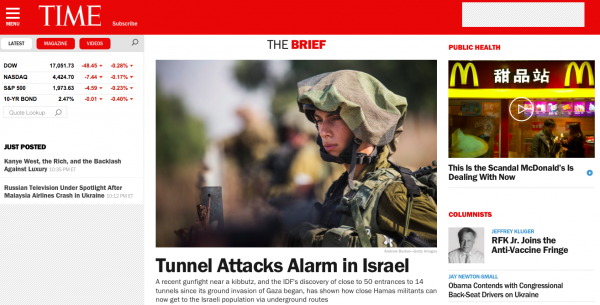 Time.com's bounce rate is down 15% since adopting continuous scrolling for its content, the Poynter Institute reports. In addition, after its March redesign, the site saw a 21% jump in visitors reading a second piece of content.
In a big year for major redesigns, the Time magazine website joins the likes of LATimes.com, Quartz, Fortune, and Cosmopolitan as digital publications finding success with "side door" visitors.
For its part, Time.com has focused more on offering top stories as additional content options for visitors from social media rather than related stories, Sam Kirkland writes
And the move has brought benefits, according to Managing Editor Edward Felsenthal.
"In many ways the major objective of our redesign was to showcase for those users the full Time offering," Felsenthal told Poynter. "The mix of our top 10 articles is more reflective of where we want to be."
To read more about the Time Magazine website's success with scrolling, visit Poynter.org.
[text_ad]