Our most popular multiplatform publishing posts of the year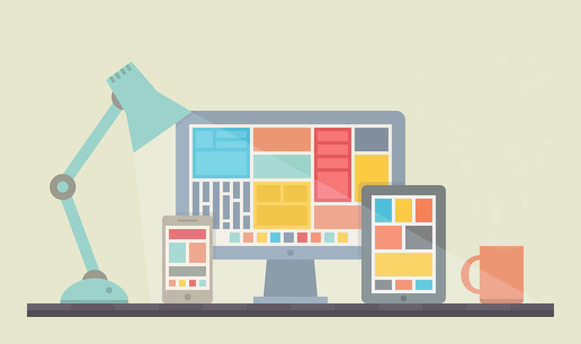 This year we published more than 200 new articles about multiplatform publishing, digital magazines, audience development and subscription websites.
Out of those 200 articles, there were 10 multiplatform publishing articles that were read the most. Multiplatform publishing focuses on three main types of content: online, offline and live. More specifically, websites, email, magazines, video, books and events.
Our most popular multiplatform publishing articles of 2013 covered the spectrum of producing white papers, to publishing on different tablets, to publishing blogs, video, websites and creative ads. Enjoy!
Mequoda's Top 10 Multiplatform Publishing Strategy Posts of 2013
1. The Best White Paper Format Showcases your Expertise and Authority
The white paper format – sometimes also known as a special report, handbook or guidebook – offers the opportunity for publishers to go in depth into a particular topic that's of more interest to their audience than a two-page article would be in your core magazine or newsletter. The white paper format allows readers to download it instantly, and, importantly for some publishers, privately.
2. Publishing Magazines on Kindle Just Became Standard
Virtually every publisher on the Apple iPad platform will tell you that a surprising amount of their sales are coming from Apple stores outside the United States. For those who are publishing magazines on Kindle, they've been restricted to only a handful of countries where their magazines can be read digitally. Until now.
[text_ad]
3. Using Content to Drive your Audience Development Plan
The number of steps required to create an effective audience development plan often confuses people new to organic content marketing. We use the acronym ARM to help people remember that there are three distinct elements or parts in a content driven audience development plan. A is for attract; R is for retain; and M is always for monetize.
4. Why Digital Publishing Will Save the Industry
Every type of company is seeing their online sales increase. They're also watching their competition grow. A brick and mortar store with no website competes with Walmart.com, while  Walmart  competes with an online-only store like Amazon. Everybody in all facets of business is racing toward the digital light. You're competing with work-from-home bloggers whether you like it or not.
5. 28 Creative Ideas for Blog Posts [+ Video]
If you find the concept of blogging several times a day exhausting, join the club. However the one thing that publishers have over any other type of content-creators is an endless supply of content that can be re-mixed and re-purposed into new, evergreen blog posts.
6. What is Multiplatform Publishing?
Based on the fact that every platform has completely different user experiences, we came up with our idea of the niche media user experience dashboard — that is, what users get out of the many different platforms. They all have their strengths and weaknesses, but we find that savvy publishers use that as an excuse to publish on all six of them!
7. The New Yorker Embraces Multiplatform Publishing (And Does it Better Than Most!)
High-fives all around to New Yorker, who seem to really be wrapping their head around digital publishing. Until recently, the New Yorker admitted to holding their print brand as their first priority, and only now, in 2013, are they taking their web presence more seriously.
8. 10 Content Marketing Mistakes That Get Mequoda Editors Fired
To put this post together, we banged together the heads of everyone on the Mequoda team to consolidate some of the mishaps that have occurred with our clients. We're calling these editors Mequoda editors because they're running a Mequoda system, but the principles apply to any editor in the magazine world.
9. 10 Fastest Growing Mequoda Websites of 2013
In September at the Mequoda Summit we announced the top 10 fastest growing Mequoda System websites. Out of 23 publishing organizations, these 10 were chosen because they had the highest year-over-year traffic growth rates.
10. How IMDb Uses CPA Advertising To Make Money Online
The first rule of choosing a business model that's ad-driven is being sure that you can make more money from advertisers than from your own products.
If you'd like to set up a no-obligation call with me to discuss your publishing business needs in 2014, please schedule some time to talk.