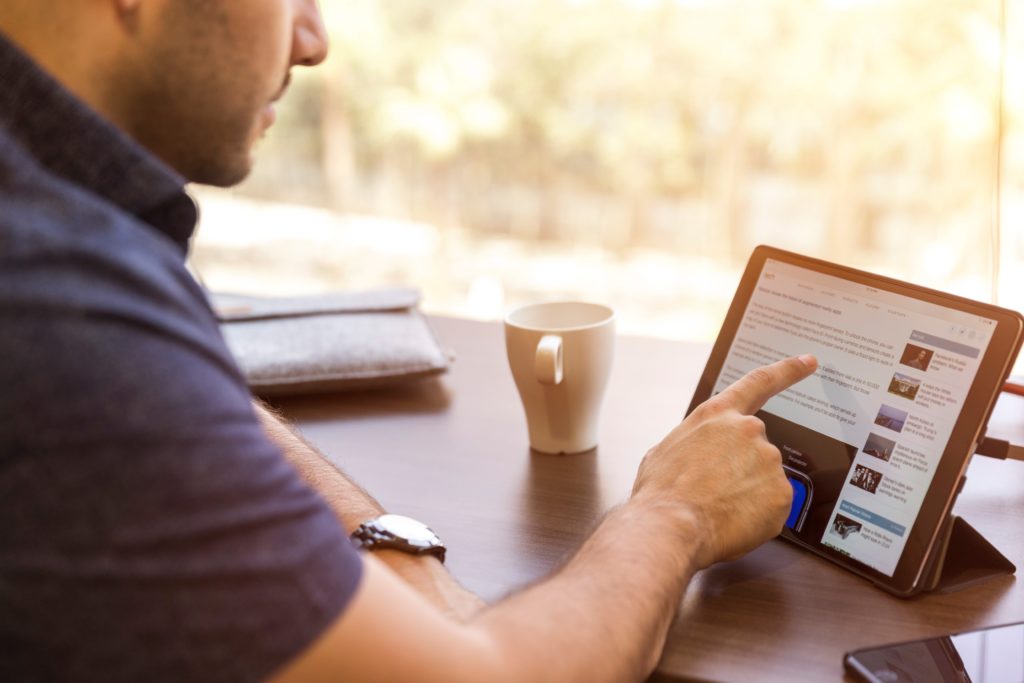 Gas stations, supermarkets, and bookstores are all retail businesses. They all resell products, yet the specifics of their business models and their physical infrastructures are very different. Optimizing those specifics will support higher revenue, lower operating costs, and happier customers.
Online publishing also supports different business models and each business model requires specific infrastructure to optimize the user experience, maximize revenue and keep costs low. Unlike a physical gas station or bookstore operator, the successful online publisher interacts with their customer in a virtual infrastructure. The nexus of this virtual infrastructure—the website—is defined by its information architecture.
[text_ad]
Website Archetypes and Sub Archetypes
The Mequoda Research Team has analyzed more than 2,000 media websites and concluded there are five primary website archetypes—or basic templates from which all other similar websites are patterned. Archetypes are found everywhere. There are television archetypes, like sitcoms, and character archetypes, like villains. Each of the website archetypes has many sub archetypes that represent significant variations on the primary theme.
Television provides a perfect example to further illustrate the archetype concept.
Television Archetypes
Early television shows were based on media archetypes borrowed from stage, film, and radio. Because many early producers came from radio, many early TV shows were radio with pictures. Eventually, those archetypes evolved to better suit the new medium.
Today, TV producers draw on a rich array of television archetypes that include:
Situation Comedies
Reality Shows
Dramas
News Magazines
Game Shows
Each archetype can be represented best by an actual show or a collection of shows that are classic examples of the format.
Website Archetypes
Designing a website while fully understanding website archetypes will best encourage users to interact with your media brand, develop a trusted relationship, and generate website revenue for your organization in the process.
More than 20 years into the development of website publishing best practices, we now believe that most websites need to use multiple website archetypes to be successful online. This observation is similar to the concept that a television network will use multiple television show archetypes to be successful.
1. Website Portal Archetype
Website portals are the most common website publishing archetype in use today. While they can be freestanding businesses, they are often combined with other website archetypes to maximize audience reach and overall brand profitability.
In all cases, their primary architecture is designed to attract new customers by giving away copious amounts of high-quality, free, search engine optimized content. Search engines, social media, and website referrals make up the three big sources of new website traffic. Savvy publishers also deploy many email newsletters tied to the website portal content and publishing schedule.
These email newsletters, when done well, drive more than half of all website traffic for a mature website portal. These repeat customers are much more likely to buy subscriptions, memberships, and products from the publisher and their sponsors than casual website visitors arriving from search, social, and referral media.
Examples of successful website portals include the new Food Gardening Network, New England Today, and the Program on Negotiation at Harvard Law School's blog. 
2. Website Periodical Archetype
Website periodicals are perhaps the next most common publishing business model we see being currently deployed.
It has a wide range of variations that employ archetypes that would be similar to newspapers, magazines, and newsletters produced by print publishers. In fact, many of the leading website periodicals being published today are brand extensions of print newspaper, magazine, and newsletter brands. 
The New York Times is probably the best example of a well-run newspaper periodical website that takes the concept of a daily issue and expanded it to include multiple daily and hourly digital updates. 
Food Gardening Magazine is an example of a from-scratch digital magazine that is only published on the web. It carries a monthly frequency similar to the long-standing issue frequency associated with most general and special interest magazines. 
Yankee offers both a print edition of their venerable magazine and a digital edition addition, with its magazine library dating back more than ten years. Both Food Gardening Magazine and Yankee magazine offer premium members special collections of content created along topical lines to enhance the premium user experience dramatically. 
Cabot Wealth Network represents how newsletter publishers have migrated from postal mail and printed issues to become fully digital. This case study also demonstrates how it is possible to combine subscriptions to multiple premium newsletters or advisories into a membership concept that would have been too costly to fulfill with the old legacy print publishing business model.
3. Reference Website Archetype
Reference website archetypes represent the evolution of the special-interest library. These websites offer evergreen content that is continually updated and organized around topical areas of interest. Most successful reference websites are focused on a niche area, and perhaps there is no better example than the Biblical Archaeology Society. 
The BAS library includes content from multiple magazines, books, and videos from live events and lectures. The content is arranged around individual topics and includes more than 40 specially curated collections that the editors have assembled using content from multiple sources inside the library. 
Food Gardening Network offers users more than 40 collections that are comprehensive guidebooks similar in format to the book publishing archetype that was heavily used and expanded by International Data Group (IDG) for its Dummies publishing series. This disciplined content framework produces nonfiction reference link books that are organized in a similar manner and can be easily navigated by the user across various additions and volumes based on familiar navigational concepts. 
And finally, it's worth pointing out that virtually every media website has a basic reference website capability based on the users' ability to search the website by keyword phrase, thus creating their own digital collections of content around topics of interest. 
The reference website archetype offers the ability to let users access evergreen content and archive content through a various number of interfaces. These include searching and browsing, plus a linear reading experience for those that have created some variation of the special collection concept where content is curated from multiple sources into special issues complete with covers, a table of contents, and a linear navigation experience.
4. Retail Website Archetype
The retail website archetype also shows up for many successful media publishers as a way to sell individual issues, books, videos, and physical products. A sophisticated retail media website often also offers users the capability of purchasing premium products and then streaming them or viewing them through some other form of digital interface. We need to look no further than Amazon to find an example of a behemoth retail media website that has now expanded far beyond its original online bookstore concept. 
The Program on Negotiation at Harvard Law School provides a great example of a media website network that includes two retail media websites. Their event store gives users a way to browse and register for live events held online and in person. Their Teaching Negotiation Resource Center offers an Amazon-like experience where negotiation teaching materials can be purchased, downloaded, and streamed for use in an instructional setting. 
The Yankee Shop includes a retail store where books, calendars, and other New England paraphernalia can be purchased.
5. Directory Website Archetype
The directory website archetype takes the centuries-old concept of a directory of listings and brings it into the digital world. The yellow pages and the original Yahoo website relied on this archetype to allow users to submit content that would be organized and arranged by category and could be browsed or searched. 
Example: Ceramic Arts Network has a directory where you can search for ceramics equipment, materials, and service providers.
With these five website archetypes in hand, it's easy to see how a website publisher can create a robust multi-platform website network that uses two or more of these archetypes to attract, capture, engage and monetize their online audience. 
Using Archetypes to Optimize the User Experience
Each archetype supports a unique business model or method of generating revenue. Matching the right archetype to the right business model is key to online publishing success. If the archetype and the business model are not in sync, success is limited.
If publishers don't have an understanding of the five website archetypes, executing a successful online business will be very difficult. This is the knowledge that separates publishers who are making money online from those that are not.
What questions do you have about these website archetypes? Leave a comment below.
[text_ad]