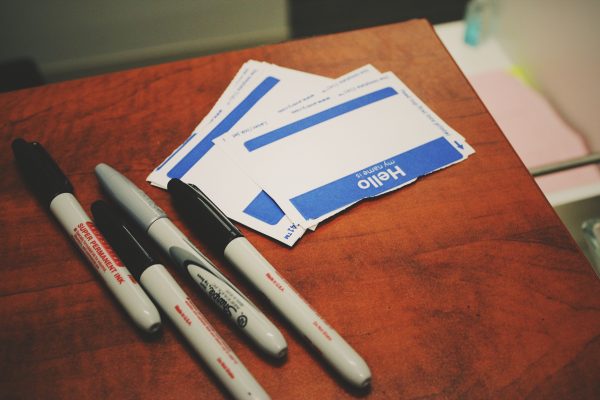 What is a roundtable event worth to your bottom line, and can you improve event experiences and revenue by adding them to your agenda?
Publishers who are generating revenue through multiple platforms may include events on their list of products. If you're in the B2B publishing niche, you may see your competitors throwing roundtable events and wonder, "what is a roundtable event?"
A roundtable event, which may be the basis of an event or only a session, is an opportunity for attendees to sit down with industry luminaries and focus on a single topic. It's an open discussion, so there may or may not be an agenda although the host is typically tasked with provoking questions.
I am involved in roundtables often, and I facilitate them for other organizations sporadically. One commonality of roundtables is that the answers are always changing for online publishers. Questions and answers I heard five years ago during roundtables aren't the ones I hear today, which isn't surprising as this is the nature of our industry.
I find that when roundtables are held as a session at a conference, it's best to schedule them during lunch times, featuring speakers who have already given their sessions or keynotes for the day. Attendees are more likely to know which tables they want to choose if they have first been introduced to the speaker.
[text_ad]
What is a roundtable event like?
Trying to compare roundtables is like comparing apples and oranges—they both have nutritional value, but have very different tastes and consistencies.
When attendees go into a roundtable, it's not just about getting their questions answered. The point of a roundtable discussion is to offer a chance to speak with moderators, who are often experts with broad knowledge, and for them to listen to what other attendees have to share.
There's also a solid chance that at least one person in the room has experienced the same problem they face, and has solved it. Perhaps some have found different solutions to the problem.
An additional highlight of moderating and attending roundtables is that the attendee receives unexpected valuable information. They will likely hear about problems they haven't faced yet, but will in the future. Although they may not be aware of the issue yet, understanding solutions from other professionals will help them plan accordingly.
When I moderate a roundtable, I try to lay back and facilitate answers from the audience. I throw in any missing advice or bust myths when necessary, and I steer the conversation away from any third-party accounts that may lose the veracity of the problem and solution, as something may be lost in translation.
Ultimately, what's important to remember is that during a roundtable, everyone in attendance will get some level of consultation as they learn from both the moderators and the participants.
According to Harvard University, there are three qualities of effective roundtables:
Time is managed carefully, with plenty of time for discussion
Each speaker communicates a clear message & solicits specific feedback
Moderator guides the discussion to touch on all speakers' concerns
What is a roundtable event delivering to my bottom line?
Typically when roundtable events stand alone, they are held as a one-day program, and there are often many sponsors hosting the roundtables. This is common for ad-driven publishers looking to increase their revenue streams through events and a good way to get your event overhead costs sponsored.
If roundtables are just one session among many within your conference, they are a huge benefit and can be listed as a feature when marketing your event. According to the International Association of Exhibitions and Events, 75% of attendees go to conferences with the goal of building new connections. You may also consider VIP roundtables for those who pay a premium to sit down with your most sought-after experts, like your keynote speakers.
How should I organize a roundtable event?
Limit each table to about 10 participants
Assign different topics to each roundtable
If you have an agenda, print out handouts for guests
Assign one or two hosts to each table that is able to facilitate the subject effectively
Try a speed-dating format where participants change tables every 15 minutes for a period (this doesn't work well for lunch roundtables).
Ask participants to introduce themselves at the start of the roundtable
Don't allow one participant to dominate the conversation
Provide refreshments before, during, and after roundtables
Perform a post-mortem with roundtable hosts to see what worked best, and how to improve in the future
If you're interested in learning how to incorporate events into your multiplatform publishing business model, please schedule a time to talk with our marketing services team. There are no strings attached, of course, and we think you'll enjoy envisioning the possibilities for your business during our conversation.