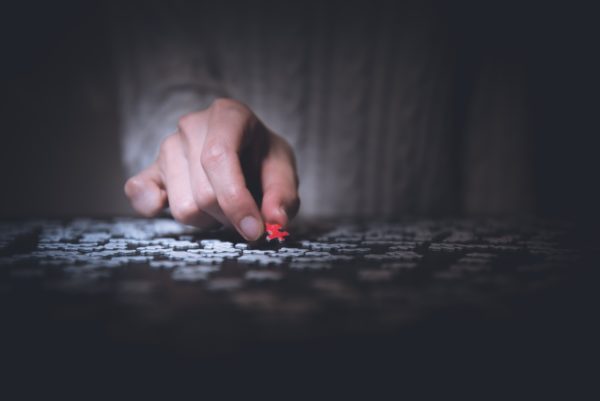 Most publishers are running a content management system, but very few are running a fully integrated customer experience management system.
As you surely understand, your website is made up a variety of parts. To accomplish the goals of increasing your audience, revenues, and profits, all of those parts need to talk to one another. The nucleus of this system is your CMS, or content management system.
This is not unlike any team, where you have specialists, and a project manager in the middle organizing and delegating what needs to get done. If any of the specialists fail, you certainly have to remedy the issue, but if the project manager is unable to rally the specialists, you'll begin to see system failure across the board.
Your content management system, like a nucleus, and like a project manager, is what keeps your business running, it's the epicenter of your business online and even offline.
It manages your website content and hosts the conversion architecture that converts visitors into email subscribers and paid magazine or newsletter subscribers.
[text_ad]
Your content management system is where you can complete tasks like:
Write, schedule, and publish new content (free and paid)
Keep a database of known users to your website
Host media that is displayed on your website
Display conversion architecture elements that convert visitors into email subscribers and paid subscribers
Display ads from your advertisers
Collect payment information from new paid subscribers
Ultimately, your content management system is where your users interface. But you won't meet a publisher who is only running a content management system, because publishing just isn't that simple.
In order to get new subscribers their issues, you need a subscription management system (SMS), also known as a fulfillment system.
In order to send emails to the email addresses you collect, you need an email management system (EMS).
In order to display ads using any type of sophisticated ad network, you need an ad server.
In order to process payments using the information subscribers give you, you need a payment gateway.
These are all third party services that don't come with any one content management system, and there isn't a publisher out there that has built their own. In fact we find that most publishers are struggling to manage all of these third party solutions independently, and the systems don't talk well to each other.
The remedy to this, is a Customer Experience Management System, or CXMS. This is where the CMS still lies in the middle as the nucleus, but it's already outfitted to connect with Tier 1 fulfillment and email systems, ad servers, payment gateways, and other crucial third-party elements that publishers need.
With a CXMS, user preferences are synchronizing in real time. So for example:
Your CMS is telling your EMS a customer's purchase history, which allows dynamic segmentation when it comes to email promotions.
Likewise, your CMS and fulfillment system have similar two-way synchronization so that your website always knows who is a subscriber, and shows different ads to unknown users.
Your subscription management system (SMS) allows you to take paid orders, cancel orders, and generate reports to show how paid email campaigns are doing.
To recap:
With your CMS, you can load all the content you want to show up at the website, control the user experience deciding who sees which content, and set up conversion architecture so that people who are unknown can be turned into registered users.
With your EMS, you can set up targeted segments so that when you're sending out emails to your list, you're sending them to who they're most appropriate. A Tier 1 EMS has a whitelist department which will also help you with email placement.
With your SMS, you are creating a massive database of subscribers, and this is where all the real user data is stored, although some of it reciprocates back to your CMS.
As a builder of the only true CXMS we know, we take responsibility for how the CMS, SMS, and EMS, along with many other sub-systems work together. We are setting up the rules and guidelines that allow publishers to run fully integrated marketing programs and campaigns.
In abandon recovery programs, we use all three systems. If a customer visits the CMS and doesn't order, that action is logged in the CMS, loaded to the EMS, and once they're an order, they go into the SMS, which tells the CMS they are now a subscriber.
The tools available to us have come a long way in the past 20 years and we're proud to be the only CMS provider exclusive to the publishing industry that is also a CXMS. If you'd like to learn more about what we do and how we can help you increase your audience, revenue and profits, schedule a call with a member of our marketing services team.