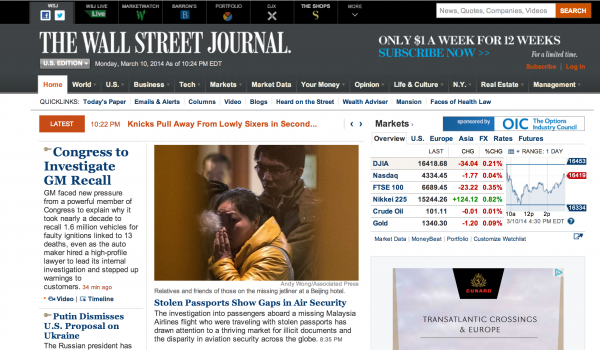 Well it looks like The Wall Street Journal likes native advertising so much they decided to launch an entire native content division.
Ad Week's Lucia Moses writes, "The Wall Street Journal is jumping on the native ad bandwagon with the launch of a new content division, WSJ Custom Studios. The division will offer the Journal's first native ad product, Narratives, which will first appear March 11 with a three-month-long campaign for Brocade."
Narratives will feature enhanced video and infographics, along with copy. To learn more about this story visit Adweek.