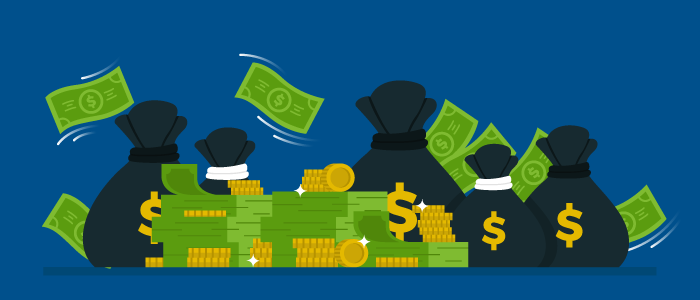 The book content business model can give you a variety of items to sell that can be sold digitally for a large profit
When developing strategic plans for CAROTME (content, audience, revenue, organization, technology, measurement, and economics), it's not uncommon for publishers to overlook certain content business model(s) that they could be monetizing.
We have identified 12 content business models that Mequoda member companies have engaged in profitably, but the one I'd like to focus on today is the Book content business model.
A book website is built to sell a catalog of multiplatform books and reports. The interesting thing about the book website business model is this: The largest online retailer in the world started out as a bookstore. As a magazine publisher, you may not be focusing on books, but we have several clients who have such large subscriber lists that every time they promote a book to their promotional list, they can count on instant profits, sometimes in the thousands of dollars, because the books are delivered digitally.
[text_ad]
Books are a one-time cost to create, and when delivered digitally, can generate revenue without any more added effort. The production of a book can be anywhere from a thousand dollars (smaller white papers) to thousands of dollars (full length handbooks), but we also have clients who sell $10 ebooks that are 25-50 pages.
Does this sound like something you could benefit from? Is there a series or column from your magazine you could easily repurpose? Content recycling can come in really handy for this business model.
Example: For those of you old enough to remember, Amazon has not always been the unchallenged retail king of the internet, selling everything from air conditioners to Ziploc bags. But now Amazon is the world's largest online retailer by revenue. What we now think of as the most futuristic, virtual retail company of all time got its start using the internet to sell good old-fashioned print books.
If you're considering launching a book content business model …
Publishers who sell many different digital or physical products might opt for a shopping cart like WooCommerce or Shopify. We've integrated a shopping cart and we call it Haven Cart, which works with Paypal Payments Pro and other payment processors. It's fully integrated with the rest of the website, enabling users to have a single account, and incorporates Mequoda best practices such as opting users into email newsletters.
For publishers with many products to sell, Mequoda developed the Haven Cart module as part of its proprietary customer experience management system (CXMS). The customer experience features that are part of Haven Cart are not unlike other cart experiences you've had.
Haven Cart allows shoppers to manage item quantities, remove items from their order, and switch product variation options on the fly. Order totals are recalculated with changes to the contents of the cart, including any shipping costs, taxes or discounts that may apply. Shoppers can easily enter promotional codes to access item-specific discounts, discounts on the entire order and free shipping.
Haven Cart supplies a smooth shopping cart order flow to support the selection of multiple products in one purchase – the key advantage of a shopping cart versus a direct offer service. In addition, the module includes a related products feature that will find other products in your store catalog that match the current product being viewed, or the most recent product added to the customer's shopping cart. The related products collection makes it easy to cross-sell similar products to increase order values. The module integrates with Haven Profile Manager and Haven Message Manager to enable more complex marketing automation features, such as the ability to program customized emails to customers who abandoned their cart before completing the purchase.
The module also supports different product categories, variations (such as color and language) and format options (soft copy, hard copy). The product catalog is SEO tagged, and the auto-tagger will automatically apply tags based on the website's keyword universe and product description.
SEO is often overlooked in shopping carts, but having a search-friendly navigation structure, solid category taxonomy, and supporting SEO-friendly URLs are important features. For reporting purposes, all of this integrates with Google Analytics, as well as the Haven analytics suite, so you can see who is coming to your shop and what they did.
Are you considering building out a book content business model? Talk to us first – we can help.