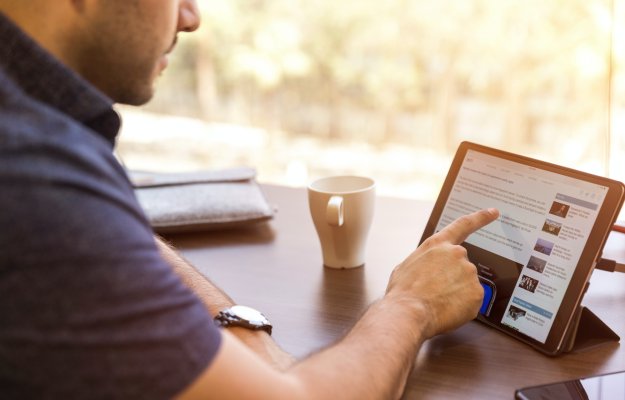 What to look for in a classified ad system, from Haven Nexus, to yClas, Classipress and ClassifiedEngine
Classified ads have a long tradition of providing service to readers. For newspapers, classifieds were a major source of revenue until online sales services, such as Craigslist, and all the online job search services, such as Monster, took over the space they traditionally dominated.
Specialty and niche publishers, however, still have a real opportunity. Newspapers feature general listings, but niche publishers, with their focus on a particular topic area, lack a large number of competitors. Niche publishers also occupy a unique space among their readers as a trusted source of information.
Find out the CMS features that publishers require to manage an online publishing business. Download a FREE copy of 7 Ways Haven Wordpress Goes Beyond Wordpress, and discover the features all publishers should have access to for a bigger audience, greater revenue, and higher profits.
In addition, the desire for classified advertising still exists in many markets. Just like newspaper "want ads," companies seek qualified job applicants in specialty markets. Niche community members seek business opportunities or qualified partnerships. Universities and foundations seek applicants for specialty programs.
When you combine a differentiated standing in the market, and the need for the service that still exists, it's easy to see why more niche publishers are leveraging classifieds as another method to drive traffic, and revenue.
Classified ads are an especially good opportunity as part of a web portal designed to drive traffic using valuable free content – a fundamental piece of any Mequoda System. Through channels such as search, email and social, niche publishers can increase their visibility for all their paid product options, including classified ads. Around a strategy of attracting new users to your content within your niche, classified ads can be a particularly apt service – and monetization – model.
Mequoda's classified ad system: Haven Classifieds
To help publishers take advantage of this opportunity, Mequoda developed the Haven Classified module as part of our Haven Nexus customer experience management system (CXMS). The system provides all the same information paper classified ads have, but with the additional functionality inherent in online systems.
Operators use standard form fields to add, edit or delete listings easily – including images. Ads can be edited by an approved user, or by the operator. Character limits set by the operator ensure that the ads fit into particular parameters, and the system supports embedded ads within the listing.
Listed ads can be easily searched by factors such as city, state, country or keyword. Social share buttons allow users browsing the listings to share information through the most popular social networks such as Facebook and Twitter.
In addition, users can flag listings when they have inappropriate content, making it easier for operators to edit listings more quickly. Listings, whether free or paid, can be set to expire by a certain date, allowing operators to set information and forget it.
Haven Classifieds can be set to allow posters to be notified of expiring ads, renewals and approvals of ads. The administrator can get an automatic notification when new ads are posted or edited. Users are able to contact posters without knowing the posters' email address (similar to a Craigslist ad).
The system supports different levels of listings – so higher fees can also include image links and longer posting times before expiration. Administrators also can process "subscriptions" so users can buy packages of ads for a single price.
Administrators have total control of the settings to ensure a good user experience. Administrators can approve all ads prior to posting, including images and videos. Users are allowed to edit or delete their own ads, but the administrator can edit and delete all ads in the system.
The secure system gives the users a unique editing key to administer their own ads. An auto email function can set to email the user as soon as the administrator approves the ad. Flagged ads can be viewed separately to determine violations and then be deleted or unflagged.
Image posting for ads can be enabled or shut off completely. The administrator controls the number, file size, height and width of images posted. The administrator can set a different number of images to be posted with paid ads versus free ads. The administrator can approve any images before they are posted.
Other à la carte classified ad systems

There are lots of options when choosing which classified ad system to feature on your website. Several services, such as yClas, Bravenet, and ClassifiedsNetwork offer to host and help integrate an ads program onto your website. The administrator has to enter some information, but these services claim to be able to take care of the rest.
If you use WordPress, there are several plugin options, including Classipress, ClassifiedEngine, and Another WordPress Classified Plugin. For these types of services, you'll need to go through the settings, customize the site, switch functions on until you get the feel you are looking for.
Remember to spend some time testing your classifieds section and customize it so it works well with the other parts of your site. As with anything on the web, fast loading times and search engine optimization matter. So, make sure your site loads quickly and comes with SEO options.
Haven Nexus is built with efficiency in mind
Haven Nexus CXMS is a state-of-the-art SaaS content management and publishing tool built, owned and maintained by Mequoda to enable all the functionality that multiplatform publishing businesses need to be successful and profitable.
Unlike retrofitted websites with disparate systems that make customer service and reporting more difficult, Haven Nexus gives you a complete, central database that informs your marketing decisions and helps you maximize the lifetime value of each subscriber. We manage all the infrastructure, so you never have to look under the hood.
We've even identified the best partners so you don't have to research software, email, hosting, and other functions on your own, or take stabs in the dark. When you put your system management into the hands of the industry's only strategy-centric provider, your organization reaps the benefits of stress-free technology, content-focused implementation and ongoing profitability.
Schedule a 30-minute complimentary consult with Mequoda's founder Don Nicholas to learn more about Haven Nexus.