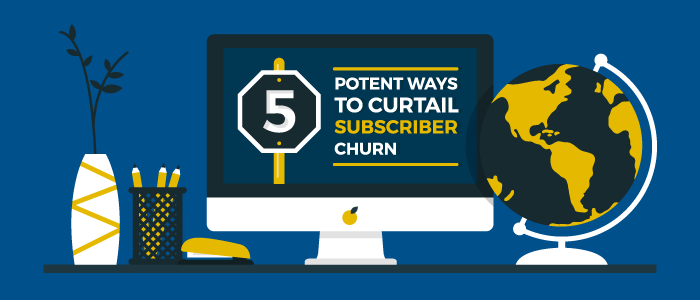 Turn that subscriber churn rate around by making it easier and more valuable to stay subscribed than to unsubscribe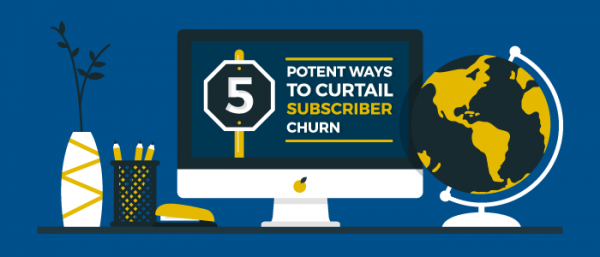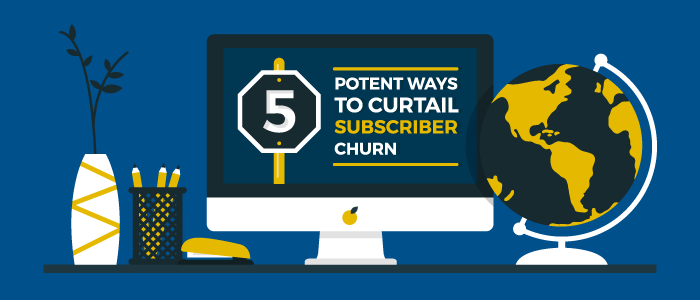 The subscription model has a lot of perks, and one of them is that subscriber churn rate is much lower than any other product you can offer. Customers don't usually come to your website and buy a single issue, or a book every single month, for years on end. Yet they auto-renew regularly.
Psychology suggests there's a lot more involved to unsubscribe from a product than to simply not show up and buy something new.
Think about doing laundry at a laundromat. You probably have some kind of regular schedule, but most people don't follow it exactly all of the time. Maybe you do it every Sunday, or maybe you do it whenever the baskets get full, or maybe you go full months without doing laundry because the laundromat isn't very fun. You're in control so you either do it or you don't, and it takes effort and brain space to make that decision.
Find out the CMS features that publishers require to manage an online publishing business. Download a FREE copy of 7 Ways Haven Wordpress Goes Beyond Wordpress, and discover the features all publishers should have access to for a bigger audience, greater revenue, and higher profits.
Now imagine you have a maid, or a laundry service, and they do your laundry for you every Friday. It takes no effort on your part, and you don't even have to arrange payment or write a check every time because it's auto-billed to your credit card through the laundry service or maid service.
With this in mind, it seems like a lot easier to get laundry done. You pay around the same amount as the laundromat, and it's auto-billed, so there's very little effort on your part. You just show up.
It's not unlike a subscription. You subscribe once, and a magazine keeps arriving. For many users, even those who let magazines stack up on their coffee table, it's simpler to keep paying than to cancel. Canceling involves calling a customer service department, or sending an email, or remembering a password to login and cancel, and sheesh, it's only $20 bucks a year anyway.
As a publisher, digital subscriptions on magazine subscription websites are even easier to keep, because there's no pile of magazines stacking up reminding the subscriber that they've been meaning to unsubscribe.
Keeping a subscriber is so much easier than getting a new one, so once you have a subscriber, put effort into reducing your subscriber churn by using these five tips:
1. Get them to keep coming back to use their subscription.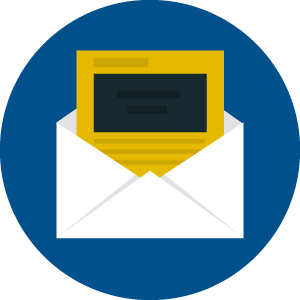 Going back to the psychology of subscriptions, it would seem that the less you interact the better (hey, they'll forget they're even subscribed!), but this isn't entirely true. Tests in email have shown that the more frequently you send emails, the less likely people are to unsubscribe. That's because when people haven't heard from you in a while, they're taken off-guard. They think, who is this again? I don't want or need this, because I barely remember who it is!
To keep from shocking your readers into remembering that they forgot about you, stay on top of mind instead. Keep subscribers coming back to your website, and remember that there is no reason to come back to a website if there's nothing new.
Send emails when new issues post, and one good reason to stagger your magazine archive is so that you can announce: "Our 1954 archive is now up! Featuring the many dresses of Marilyn Monroe, the 'new' pop sensation Elvis Presley, and the first review of 'White Christmas' after it aired in theaters."
2. Set them up for easy auto-renewals they don't have to think about.
As we talked about a couple weeks ago, there are three popular(ish) ways to renew subscribers:
Open-ended – This is sometimes referred to as "til forbid." When the subscriber initially signs up, he agrees to allow an automatic charge to a credit card each month, unless and until he contacts you to unsubscribe.
Limited time – When the subscriber signs up, he agrees to allow an automatic charge to a credit card each month for the next six months, unless he contacts you to unsubscribe. At the end of the six-month period, he receives a standard renewal notice.
Manual – For costly subscriptions that are typically built into yearly budgets, usually B2B or association-related, the subscriber may receive an email notice or phone call for renewal. The subscriber links to the indicated payment page, fills out the credit card information and is renewed for another month or year. This is not the most popular form of recurring billing, as the convenience factor is greatly diminished, and the renewal rate is greatly reduced.
I don't need to tell you that the "til forbid" recurring renewals has the lowest subscriber churn rate. All of the other options make the subscriber think way too much, or "surprises them" like the no-no example above.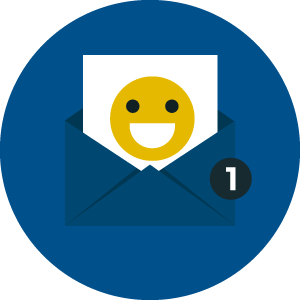 3. Create contextual emails they actually look forward to receiving.
Has one of your readers been digging into your archives about rainwater harvesting? Shoot them an alert when new articles on related topics like drought and onsite rainwater capture arrive on your magazine subscription website. Make sure subscribers are happy to see you in their inbox, alerting them to new content available to them.
4. Give them a way to make a personal investment.
How can you make subscribers feel like they've made a personal investment with their subscription? Give them things to do. Allow them to bookmark articles, give them user forums, or provide a tool that only subscribers can access.
5. Make personal efforts to help people renew.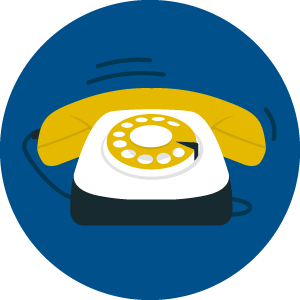 If you have a renewal system that isn't so automated, personal conversations work best. It's one of the reasons why so many subscription products have an 800 number to call rather than a simple "cancel" link to click. (Tip: Never make it easier to unsubscribe than to renew!)
Amping up your customer service efforts with a personal call to customers to update their records and educate them about your various services raises the odds of them renewing.
How do you reduce subscriber churn? Leave a comment and share your tactics with other publishers.