Even the best digital direct marketing systems are lacking a general contractor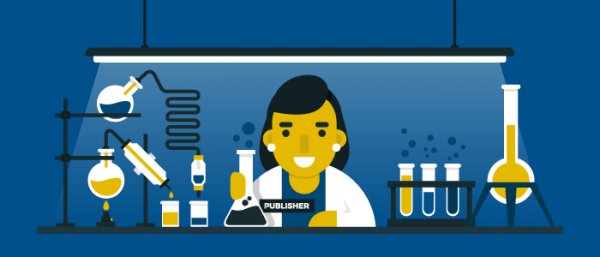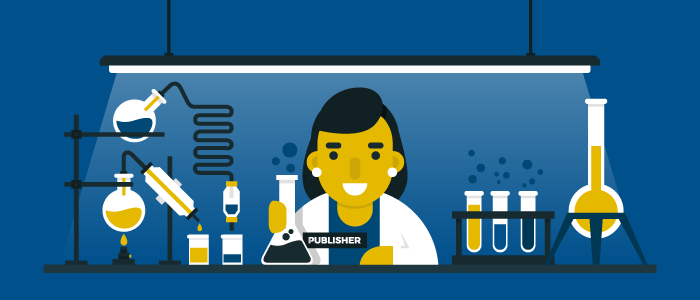 Improving direct marketing results is a continual source of discussion for publishers. They are always tracking, evaluating, and testing different offers for their products in order to optimize their campaigns, even more so now that it can be done online through digital direct marketing systems.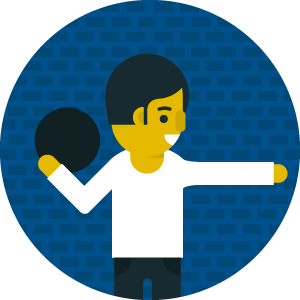 In the days of direct mail, before the internet, publishers would buy expensive lists, develop time-intensive and elaborate print marketing packages, and spend a lot of money mailing packages out. Then they would collect the postal responses and deliver the product. Publishers had file rooms full of past efforts and kept track of different offers and results in massive database files. Well, some of them did. Many just threw stuff at the wall every time.
Nowadays, the process is much more efficient, and more accurate tracking is available, but the basic method of marketing products for sale has not changed much. Publishers depend on direct marketing to drive the revenue from their products – magazines, newsletters, webinars, books, events, and any other products that fit their market. They use hidden UTM codes on vanity URLs to track paper marketing.
Online, publishers market their products for sale via websites, email, and social, in addition to more traditional channels such as direct mail and catalogs. So there's much more than list-buying and printing, publishers use digital direct marketing systems, too.
[text_ad]
If you are a publisher today, odds are you have a website where you promote your products for sale. If you're smart, you also use it to draw search traffic, capture email addresses and deliver a boatload of free content to keep users engaged. Your digital marketing will be a lot more efficient if you can draw new visitors through search engine optimization and keep them coming back for more.
Another way to market your products in the digital age is through email. At Mequoda, we recommend a daily editorial email packed with content to keep your subscribers engaged, and you can market your products for sale in that email, as well. All of our clients send several not-so-editorial direct email promotions per week, also.
And in this social media age – with platforms like Facebook, Twitter, and Pinterest – there is no reason not to market your products through those channels. Your website, email, and social media are the more fundamental digital direct marketing systems you have. But managing them is more than simply sending a graphic file and telling the printer to ship 5,000.
Marketing systems used by publishers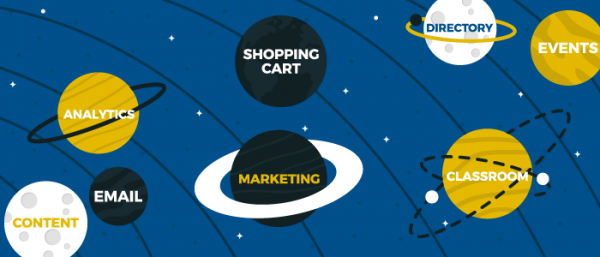 Most publishers seeking to improve the performance of their online direct marketing efforts use a patchwork of systems.
Marketing offers and performance for subscriptions, books, webinars, and e-learning programs are often tracked in different systems, and the process of organizing which offers are made when is done manually.
Some publishers only get this more advanced functionality if they invest in a larger marketing automation system such as HubSpot, Pardot, Marketo, or Eloqua.
All of these systems allow you to create content, publish it, collect email addresses and send drip email campaigns to those who you've attracted and converted to your website. It's a little more than a content management system, a little less than a full customer relationship manager, and lacks most of the other tools publishers require because they're fit to the needs more of medium- to large-sized product-based businesses, rather than multiplatform publishers. And they do a good job for their target markets.
When it comes to publishers, they're often met with limitations, as evaluating which of these tools will work best for you will depend on how well it interfaces with your Customer Relationship Management (CRM), and your fulfillment system, as well as initiation and integration cost considerations.
Other digital direct marketing systems offer just the event functionality – services like Eventbrite or Eventzilla. If all you do is sell events, this would be simple, but they're often just one product among many for publishers.
To support webinar marketing, publishers may use services such as EverWebinar or JetWebinar. They're solid event management systems, but still require integration.
The commonality between all of the above, and what we've found for many online direct marketing tools, is that they often do not talk to one another. There's no general contractor, and no API that makes every single piece work together, specifically for magazine publishers. So most magazine publishers are choosing the best one and managing them all individually.
The future of content management systems will be integrated online direct marketing systems. One central portal with a central login – a general contractor.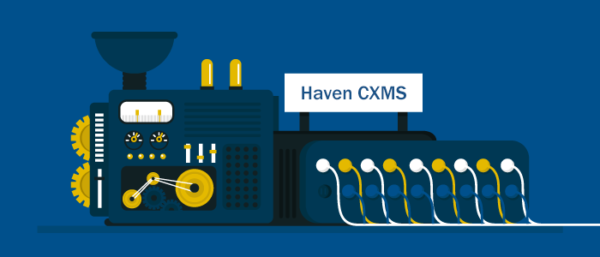 To support publishers' direct marketing efforts, Mequoda developed functionality similar to all the above as part of our Haven Nexus CXMS, including a collection of templates and managers that provide all the functionality publishers need to offer their products at multiple price points and for multiple terms, regardless of whether they are magazines, newsletters, books, webinars, e-learning courses, or any other product.
Haven Nexus CXMS is a state-of-the-art SaaS content management, content marketing, and content publishing tool – built, owned, and maintained by Mequoda – to enable all the functionality that multiplatform publishing businesses need to be successful and profitable. (Schedule a 30-minute complimentary consult with Mequoda's founder Don Nicholas to learn more about Haven Nexus.)
Unlike retrofitted websites with disparate systems that make customer service and reporting more difficult, Haven Nexus gives you a complete, central database that informs your marketing decisions and provides the digital direct marketing system that helps you maximize the lifetime value of each subscriber. We manage all the infrastructure, so you never have to look under the hood.
We've even identified the best partners so you don't have to research software, email, hosting, and other functions on your own, or take stabs in the dark. When you put your system management into the hands of the industry's only strategy-centric provider, your organization reaps the benefits of stress-free technology, content-focused implementation, and ongoing profitability.
If you could design the perfect content management, publishing, and marketing system, what would it look like? Leave a comment and let us know.