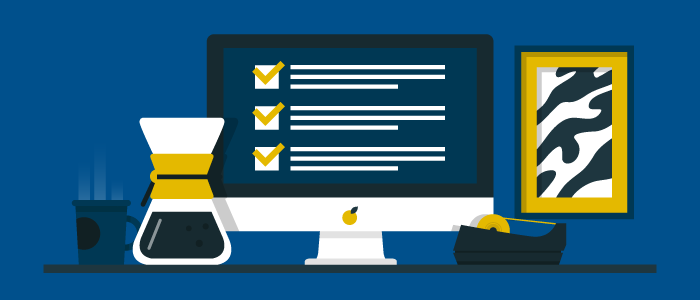 You may have heard the term Minimum Information Unit (MIU) if you run a subscription website with a digital library. If not, let's recap the MIU concept, then we'll get to the good stuff including the publishers who are making a profit capitalizing on their MIU.
Your MIU is your smallest piece of content that tells a complete story. It could be an article, blog post, record, profile, review, book chapter, report, document, lesson, or episode. The MIU depends on where a publisher's content originates. If the publisher creates sewing patterns, the pattern would be that company's MIU. All other content derives from the MIU. A magazine publisher's MIU is an article, which could then be turned into a post. Multiple articles could also be compiled into free reports or books, or vice versa, and so on.
Your MIU is the golden egg of your business. And you must deliver it to consumers in a way that's simple, functional and convenient – and that drives revenues and satisfies your business goals.
Find out the CMS features that publishers require to manage an online publishing business. Download a FREE copy of 7 Ways Haven Wordpress Goes Beyond Wordpress, and discover the features all publishers should have access to for a bigger audience, greater revenue, and higher profits.
Yankee is a regional travel magazine for the New England area. The magazine features everything a subscriber could want to do or eat in New England, and highlights local hot spots, restaurants, and road trips. If you want to enjoy a quintessential New England day, weekend, or vacation, they'll steer you in the right direction. I know plenty of folks who don't live in New England and subscribe, simply because they like to daydream about their next vacation to the northeast.
For Yankee Publishing, their minimum information unit is a travel story. A single travel story then transforms into articles, video episodes, and sometimes even recipes. Yankee then makes all of them available within their Travel Library to an all-access subscriber. Yankee just hit a 25,000 digital subscribers milestone.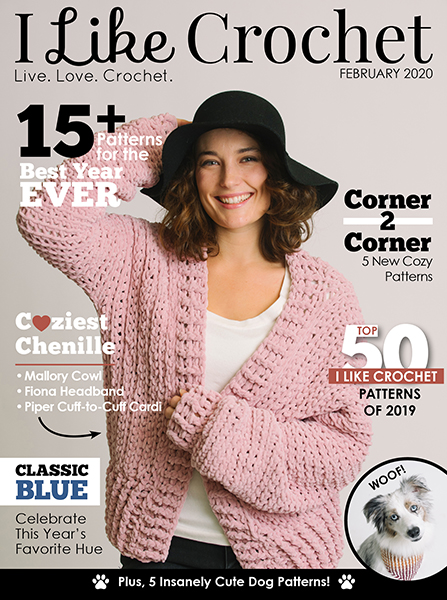 I Like Crochet is a digital magazine for—you guessed it—avid crocheters. It features exclusive designer crochet patterns, and always delivers in-season ideas, like holiday crafts, and autumn scarfs, or winter hats.
At I Like Crochet, the minimum information unit is a crochet project. A crochet project gets turned into articles with step-by-step instructions, video tutorials and full-color photographs with details of projects and stitches. Subscribers to their Gold Club get access to all of the above. I Like Crochet recently hit a 10,000 member milestone and climbing.
Biblical Archaeology Society (BAS) is a nonprofit, nondenominational, educational organization dedicated to the dissemination of information about archaeology in the Bible lands. They educate the public about archaeology and the Bible through its quarterly magazine, Biblical Archaeology Review, the BAS Library, tours and seminars, and books and videos
The minimum information unit for the Biblical Archaeology Society is a historical article. As a subscriber to the BAS Library, you get access to a fully searchable encyclopedia, videos, books, 9,000+ magazine articles, special collections and 22,000+ color images and maps. All of these are derived from one historical moment that was written about in an article.
We've written at length about how you can boost the value of your digital library with all-access subscriptions, which should include two bonus products that your competitors most likely don't have: Special Collections and Library Previews.
Special Collections and Library Previews require you as the publisher to truly identify your minimum information unit before proceeding to develop these products.
What is a Special Collection?
A special collection is a type of content within your digital library, which has been hand-curated by your editorial team to feature the best articles on a single topic. The benefit of creating collections is to give your subscribers an easy way to find robust information on niche topics within your magazine.
The collection page is visible by all users so that it can be promoted in email; however, paid subscribers are the only ones able to view the articles linked within the collection.
Bonus perk: Promoting a collection through email to a non-member helps them use up article credits if your digital library has a metered paywall, thus increasing their chances of seeing a call to subscribe more often.
A library preview is an advertorial email that reviews content within a special collection. It's typically a long-form email written like a letter, that promotes the collection and the articles featured within it. 
Previews are sent to both non-subscribers and paid subscribers. The difference is that non-subscribers are teased by the content with the benefit of accessing everything they see when they subscribe. Subscribers, on the other hand, are enticed to click and discover the content to which they already have access.
Bonus perk: Since collections should be created regularly, previews can be sent at consistent intervals and become a service of membership, letting members know that new content has been curated for their benefit.
If you don't have a digital library, build one now — it's the key to revenue and profits for your magazine business (and we can build it for you, just reach out to talk). If you do, think about your minimum information unit, and how you can develop additional products to boost the value of your digital library. And as always, if you'd like someone to do all of the above, or some of the above for you, we're ready to get started.