The magazine content business model – the granddaddy of subscription websites – brought print magazines into the 21st century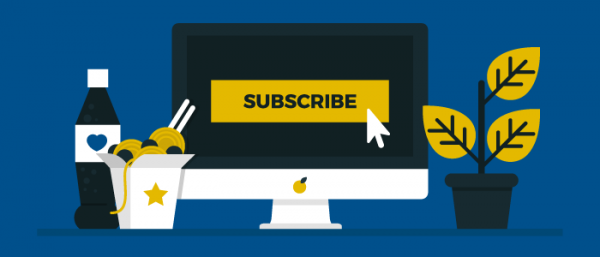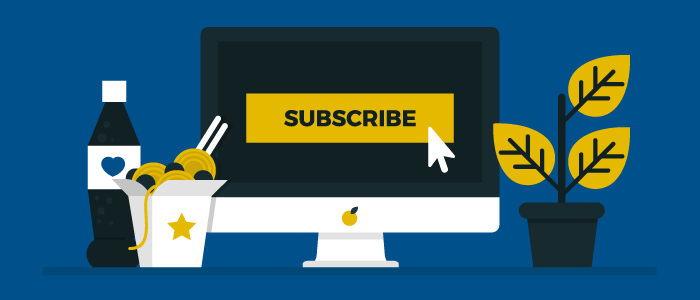 The magazine content business model is set up to build subscriptions for a related print or digital magazine and to provide access to issues of the magazine. When the internet dawned, it was one of the first subscription websites invented, as mass media magazine publishers quickly jumped on the bandwagon.
It is necessary to know which content business model(s) you have or plan to build to be able to develop your strategic plans for content, audience, revenue, organization, technology, measurement, and economics (more on that here). Not considering the content business model is a major mistake some publishers make.
We have identified 12 content business models that Mequoda member companies have engaged in profitably. These include: Portal, Freebie, Directory, Calendar, Community, Classified, Book, Magazine, Newsletter, Club, Course, and Event.
Website architecture is critical not just because it makes it easy for users to navigate their way to your premium products, but because it also helps deliver new customers even while you sleep.
A website is only a magazine website if the user can view or download an issue of a magazine – one that is linear and periodic, has pages and a regular frequency, and can be viewed in HTML, downloaded as a PDF, or downloaded to a mobile device.
[text_ad]
Many people refer to any website that carries a legacy magazine brand and magazine content as a magazine subscription website; however, if the content is not organized in a magazine format and issues cannot be viewed or downloaded, it doesn't meet the basic criteria of being a magazine subscription website.
When it comes to mentor sites, our Mequoda niche example is I Like Crochet, where Mequoda created for its innovative publisher and longtime client, Stuart Hochwert, what we believe is the first-ever actual website magazine. We've since built similar magazine websites for Metro Parent, Forester Media, Dark Intelligence Group, LMP Media Network and Countryside Netwrok. I Like Crochet magazine is available both as a web edition, complete with page-by-page navigation and a linear, magazine reading experience available on any platform or device with Internet access and as a tablet edition. If you want to know how to build a subscription-based website for your niche magazine, look no further!
An excellent mass media example is Time.com, where the venerable news magazine once upon a time tried very hard to compete with CNN in a news portal approach – soundbites, videos, tiny bits of unsatisfactory content scattered across the landscape. Back in that day, we at Mequoda thought they could do much, much better. And thankfully the frenzied CNN news approach has now given way to a streamlined website focused on the legendary magazine – long-form, detail-rich investigative content published at a magazine website.
Magazine content business model examples
We happen to believe that not only is I Like Crochet an excellent niche media example of a magazine content business model, it's also the next generation of magazine publishing. Not only does this magazine website allow instant, easy access to magazine archives, it also makes device and platform irrelevant. (Note: There's still an Apple edition for those who want it.)
Unlike all previous magazine websites, there is no option to view or download a PDF. Instead, as mentioned above, it offers a complete Web-based magazine experience, where each page of the magazine is a website page, and a reader can move from page to page just like a PDF, app edition or print product.
It all starts with an archetypal magazine website homepage, focusing on what's new. There is no free content available here, though there is a link to the communities and store at Prime's related free websites, which predate the new magazine. The current issue is accessible immediately from the right rail, and users can also click to an issue archive, view all published patterns by category or browse through a list of articles by publication date.
And it's built using responsive design, so it functions well on a tablet, as featured below, or on a mobile device, or on a desktop computer. There is no app download required.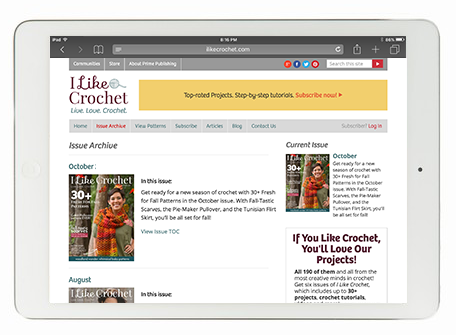 Subscribers can click on the current issue and literally read the magazine, page by page. We still haven't seen any other publisher offering this kind of linear website magazine. The reader starts with the table of contents, just like a print magazine, and clicking on any of those headlines takes the reader directly into the issue. From that point, all she has to do is click on the title/arrow at the bottom of the page to go forward or backward one "page."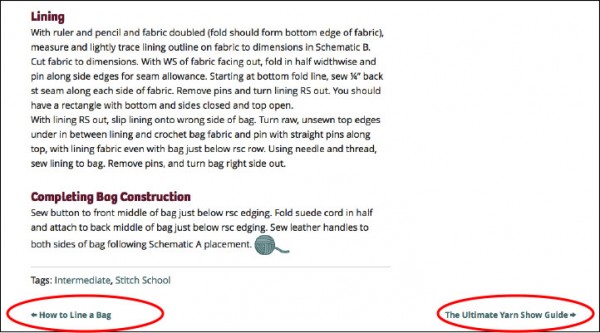 Another magazine subscription website that features a web magazine is TIME. The table of contents is neatly organized on the lefthand side of the page, and this is what you'll see no matter what device you're on.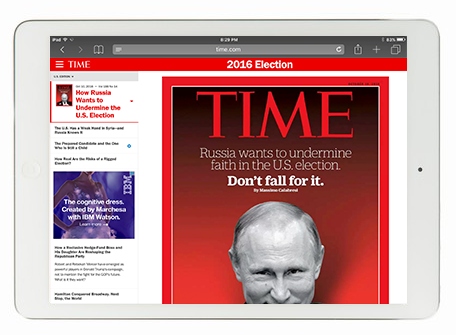 Their table of contents used to be viewable by non-users, and had a paywall like I Like Crochet on each article page, but they've recently switched to paywalling the entire magazine, including the Table of Contents (not a best practice, in our book).
How to plug in a magazine content business model
To bring these attributes to online editions, Mequoda developed the suite of tools and managers in our Haven Gate module – part of our Haven Nexus customer experience management system.
Haven Gate allows publishers to create web-based, linear versions of their magazines with a minimum of hassle. Like the print versions, readers can start and finish a web magazine issue – something that never happens on a web site. Publishers can keep their unique magazine experience while taking advantage of the unique tools available on a web site, such as search and linking.
Haven Gate is defined by three primary traits:
– Is the magazine free or paid?
If your magazine is free, Haven Gate Lite helps you manage access to your issue archive. Registered users can access and view the issues and search them by category, not just as a linear issue search.
If your magazine is paid, Haven Gate Pro provides the same functionality, but also includes a tool to manage the paid order flows.
– Is it a single magazine brand or multiple magazine brands?
– Is it integrated with a third party fulfillment system or does Haven host all the commerce?
If no third party fulfillment system is required, the backend user interface for Haven Gate Pro allows the operator to set up multiple offers for a single product. Some of the variables the operator can set include price, premiums, and term. Source codes are assigned to each offer and the system will display the appropriate offers to a potential customer based on the source code.
If Haven is integrating with a third party fulfillment system, all commerce takes place on webpages hosted by the fulfillment system. All offer management and customer records are handled in the fulfillment system. The API then sends entitlement data back to Haven, to enable access to the web edition.
If you want to create the best web magazine experience without Haven Gate, there are several membership website options that can support the key subscriber access functions. When evaluating the options, here are some things to consider.
If you are using WordPress you will have several plugins to choose from (WP Member for example), and Joomla also presents some options to keep the membership section of the site on the CMS.
Some of the stand-alone options include a content management system of some type, but if you already have a CMS, you are going to want to check the compatibility options. Some of the stand-alone options include MemberGate, aMember, and SubHub. Functions vary, of course, based on price.
Some solutions offer monthly pricing or one-time payments. Paying a one-time fee means you take care of the web hosting, while monthly usually means it includes hosting.
Characteristics of the magazine premium subscription website
Who pays: Like most publications, including newsletters, this one typically requires the user to pay for the content. But some magazines, like regional titles or B2B titles, are typically free for the user and paid for by the sponsor. In these examples, the user can be said to have paid with an email address when registering for free in order to access the Magazine Subscription website.
MIU: The minimum information unit of a magazine content business model is an article.
Frequency: Publication frequency is low, usually once a month or less.
User-generated content: There is little user-generated content. What there is of it comes from reader comments on articles.
Authors: Magazines, of course, have many writers, which is different from a newsletter subscription website, which have very few, often just one.
Browse/Search: Readers expect to browse through the content at magazine websites. A search function is a nice add-on to a website magazine that wasn't possible in print, but well-organized website taxonomy offers readers a chance to find, say, afghan patterns or health articles simply by browsing through those categories. Individual afghan patterns and article topics, however, are so specific that it would be a rare reader who would search for exactly that material.
Homepage: As you would expect, magazine websites are organized around what's new, since their job is to deliver exactly that, no matter what the subject matter.
Video: Like all but one of the other content business models, free and premium, the magazine website sometimes has videos available, though more and more magazines are offering them as the technology becomes simpler every day.
At Mequoda, we used to think that with the advent of mobile publishing, it would become less necessary for magazine publishers to make their issues available for reading or for download on their websites. But with research data showing us that users are actually willing to sit with a computer long enough to read a magazine – contrary to our earlier expectations – we now believe that website magazines, especially like I Like Crochet and its sibling, I Like Knitting, are the future of magazine publishing.
Are there any other examples of magazine subscription websites you're familiar with? What do you think are the pros and cons of this model? We'd particularly love to know what you think of our unique I Like Crochet website design, which we believe is superior to other less magazine-like sites.