A responsive newsletter website brings accessibility to the table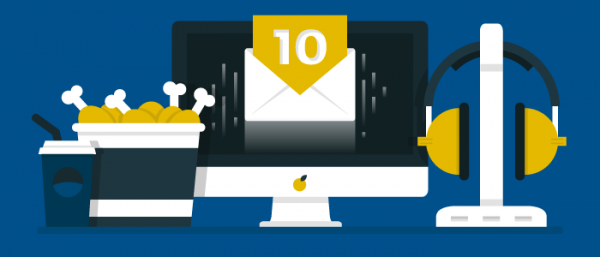 Totally unrelated to publishing, you may have heard that Patagonia recently ditched their app. If you open it, it will tell you that the app will no longer be updated, and they should head to their responsive website instead. "Thanks for supporting the Patagonia iPhone app. Now that our website is beautiful and easy to use on all mobile web browsers, we will no longer be supporting this app – you may delete it from your device," it says.
Sounds a whole lot like what we've been saying about magazine and newsletter apps. They're great for the marketplace, but the world is moving toward an app-less world when it comes to content, and as we've seen with Patagonia, retail. The major loss for them is the ability to send push notifications about sales, but clearly they're looking to keep it all under one roof.
Find out the CMS features that publishers require to manage an online publishing business. Download a FREE copy of 7 Ways Haven Wordpress Goes Beyond Wordpress, and discover the features all publishers should have access to for a bigger audience, greater revenue, and higher profits.
The benefits of launching a newsletter subscription website are endless.
A newsletter subscription website is set up solely to sell subscriptions for a related print – or, even cheaper to produce, digital – newsletter. Often, the site also provides access to issues of the newsletter. A newsletter subscription website is commerce-based, with an overall objective of increasing product sales and providing customer service to existing subscribers. These sites are fairly simple: Usually the home page consists of a free area, with content that focuses on the benefits of becoming a subscriber to the related publication – a sales letter – and conversion architecture where a visitor can subscribe.
Some newsletter sites have a password-protected private area, where paid subscribers can view an HTML version of the current issue of the print or digital newsletter or download it in PDF format, as well as access and/or download back issues and other premium content. Like all premium models, a newsletter website is typically paired with an affinity (free) model like a portal which promotes the newsletter website.
Unless the newsletter is free, the newsletter website does not produce any free content, so the heavy lifting of SEO and social media is left up to their affinity site (portal). Editorial staff can be minimal, though each writer must be an expert in the newsletter's specialized field, rather than a generalist as many magazine editors and writers are.
While easier and cheaper to publish than glossy magazines, newsletters, particularly those in the investing space, have always commanded higher prices than even the fattest consumer magazine, where the urgent need to maintain advertiser rate base led over the decades to insanely low prices for a year's subscription. Thus an aspiring publisher, with expertise in a specific field, can most easily jump into the newsletter space.
A huge selling point for newsletter subscription websites are the two main features: a responsive web newsletter, and a responsive newsletter archive. Selling a digital newsletter is one thing, but pairing it with a searchable archive of past issues is another, and it's a majorly beneficial upsell.
1. Your digital newsletter and archive is an upsell. 
Once your archive is jam-packed with content for decades, you have a pretty lofty upsell. With contrast pricing you can add significant additional revenue. If you sell your digital newsletter for $19.95, the archive for $29.95 and a bundle of both for $34.95, the $34.95 contrasted with $19.95 seems pricey, doesn't it? But if you're like most buyers, you'll also spot the $29.95 price compared to the $34.95 price – and now $34.95 doesn't seem so high. Hey, it's just $5 more … and you can get what's behind Door #1 and Door #2 for that extra $5! Might as well go for it!
2. It's user-friendly.
When designed responsively, no matter what internet-connected device the subscriber is using, they can access your content. There's no app to download.
3. It can be updated on a whim.
Have you ever tried to update your newsletter app quickly through Apple when there's a glitch? It doesn't happen so quickly, and in the meantime, negative reviews pile up. When you have 100% control of your digital content, you can update it as quickly as you need to.
4. The content for your digital newsletter archive already exists.
If your newsletter has been in business for 10 to 20 years or longer, then you have a mighty back issue archive to digitize, but it will become your greatest resource of new content and passive income.
5. The archive content is free (for you).
The content already exists, which means the content is free. You might have thousands to hundreds of thousands of articles of free content. The content still needs to be webified and edited, but it's now technically free, or at least already paid for.
6. Your digital newsletter and archive makes money while you sleep.
Every month, or week, or however often you publish, your archive will get updated with the newest content. Otherwise, once your back archives and articles are uploaded, they don't need to be updated, and you can generate additional revenue from this platform without added effort.
7. Your digital newsletter archive content doesn't need to be optimized for the web. 
This is the first and only time we won't tell you to optimize something for the web – because all of this content is behind a wall, and Google can't search it anyway. Unless you go the paywall route.
8. Your digital newsletter can be recycled into your free Portal.
The free articles you give away on your Portal are used to promote your newsletter subscription website (which hosts your digital newsletter and archive). This means you can repurpose content from the archive into your blog. It also means you have to SEO the posts!
9. Your digital newsletter is easy to search.
With search functionality implemented, your editors can always go back and quickly find information for new articles. Or maybe your farming newsletter wants to write about what the price of feed was back in 1950? Dig up an old article! You're now your own reference library.
10. It practically promotes itself.
Don't be shy about posting snippets from noteworthy, historical articles in your archive. You're free to tease non-subscribers with the content they can only get their hands on if they subscribe. With so much content, you have much promotional material to work with.
If you can think of any reason not to publish a newsletter subscription website, let's chat in the comments below.