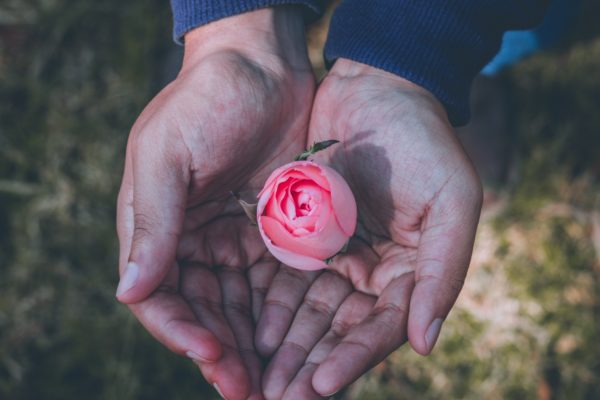 In digital marketing, you might have been told "free" is a dirty word. In subject lines, it could get you blacklisted (it won't) or in social media, it's over-used (free is still better than paid). However, giving away something for free is one of the best ways to start a relationship, and when it comes to selling products and offer testing, this strategy has proven to be a huge asset to the marketing mix especially when the free product is assigned a value.
Additionally, if you have a web magazine and archive, you have the opportunity to offer incredible value with a 14 or 30-day free trial, because you are offering the subscriber access to thousands of articles for what is absolutely zero cost to the publisher. Selling access is very different than selling print which allows us to really change the conversation with subscribers and we can emphasize the value of getting access to an archive, which often includes issues that have been sold out for years and unavailable in any other way.
We talk a lot about Six Sigma offer testing.
Six Sigma offer testing methods are used in direct marketing to test a control against a number of variables. You test each variable against the control in order to declare a winner and this continues until all the variables have been tested. This can take place over the course of a month, or over the course of a year depending on how many variables you have to test.
Find out the CMS features that publishers require to manage an online publishing business. Download a FREE copy of 7 Ways Haven Wordpress Goes Beyond Wordpress, and discover the features all publishers should have access to for a bigger audience, greater revenue, and higher profits.
Many of our publishing partners are actively using Six Sigma offer testing in their email promotions. And as one of them attested to at a past Gold Member Summit—it's a lot of work. It requires a skilled copywriter to come up with new subject lines and copy on an going basis. And to be honest, offer testing never really stops, however your revenues will improve as you will always be saving the best-performing promotions from week to week until you have a master set. And then, of course, you'll start over again because the promotions will become exhausted.
So let's say you're ready to start Six Sigma offer testing with your promotional emails. You are set up to send one 3X per week. Which offer should you choose? In the past we shared 12 different offer types you can use in your Six Sigma rotation, but today I want to focus on the free offers, which might be:
First Issue Free
30 Days Free
14 Days Free
10 Days Free
We use these because they all have different dynamics when it comes to the urgency of user-access. For publishers with more in-depth, complex products, users may fare better with longer terms than with shorter ones.
In your copy language, you want to emote the idea that you're so confident they'll love the product that you're willing to give it away for free. And you also want to tell them how much it's worth so they understand the value of their free offer.
Here are five hypothetical examples of free Six Sigma offers, including how the offer would be set up in your fulfillment or subscription management system:
Monthly Pricing, Quarterly Billing
30 Days Free then $2.49 Any Platform; $2.97 All-Access  – After choosing a service level (All-Access for $2.97/mo or Web, Print or Tablet for $2.49/mo) there's an initial charge of $0 for 1 month of access, then start recurring charge of $7.47 or $8.91 on continuous 3-month terms.
30 Days Free All-Access – Initial charge of $0 for 1 month of access, then start recurring charge of $8.91 on continuous 3-month terms.
Annual Pricing, Annual Billing
30 Days Free, then Basic Rate – Initial charge of $0 for 1 month of access, and then start recurring charge of either $19.99 (tablet), $24.99 (print), $29.99 (web) or $34.97 (all-access) on continuous 12-month terms.
30 Days Free, then Basic Rate All-Access Only – Initial charge of $0 for 1 month of access, and then start recurring charge of $34.97 (all-access) on continuous 12-month terms.
30 Days Free, then Basic Rate Digital Combination Only – This one is recommended for international orders where print isn't an option. Initial charge of $0 for 1 month of access, and then start recurring charge of $34.97 (digital combo which is tablet and web) on continuous 12-month terms.
So why do free offers tend to perform better than hard offers?
Because they offer a low-friction, no-cost introduction to your product. And unlike a blow-in card where you might offer to send them a few issues for free without obligation, we're savvy on the web. So, we don't give away something for free without a credit card. This is for a few reasons:
If they don't cough it up now, they are unlikely to come back and do it later.
If you have an order flow, you can capture their email address on the first page before they abandon on the second, and promote to them later.
People who enter their credit card order for a trial, usually convert to paid subscribers.
Of course, you'll never know what works until you test, so we encourage you to come up with at least 12 offers to test. We recommend offer testing for four weeks across all web and email sources, and then analyze your results and move to the next offer. Twelve offers for most publishers could take up to a year, but we guarantee you'll see an improvement in revenue for your efforts.
Do you use the word FREE in your promotions? Why or why not? What else do you do for offer testing?