At Mequoda, we maintain the publishing industry's most comprehensive database of website design best practices. These best practices continually evolve to help publishers develop high-performance websites that deliver on three primary goals: using free content to attract, engage and retain users; selling and delivering premium content that generates revenue; and building online communities that dominate their target markets.
Since 1997, we've documented, tested, and validated guidelines for every facet of integrated website design. Our principles are followed by more than 65,000 Mequoda members around the world. Highly functional and usable, the Mequoda System is continuously evolving, based on ongoing feedback from our clients and the organizations we serve.
For the last day in our series of burning questions from last week's  Intensive, I've gathered the details of some of our most lively discussions. We're also sharing the final set of takeaways from our Intensive attendees:
1. Why do you recommend having a network home page instead of using the portal as your homepage?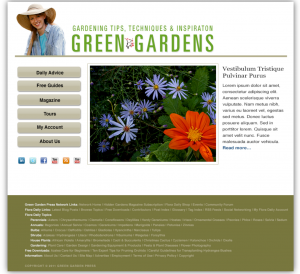 You have many interests as a human being. You might love to write letters, but that doesn't make you just a writer. You might love to dance at weddings, but it doesn't make you just a dancer.
So if you don't identify yourself by just one hobby, then why would a multiplatform business identify themselves with a homepage that features just one of their products? When you're running a multiplatform publishing company, your portal isn't the focus of your website. Neither is your magazine. Are you "just" a magazine company? Probably not, right? You have many platforms, possibly even several subscription websites, and visitors are coming to your homepage to decide which they want.
The reality is that visitors think that whatever you do (events, book publishing, magazine, webinars, etc.) should be on your homepage. If they don't find it, they don't think you do it. If you want people to know that you're a multiplatform brand, you need to build a website that reflects that. You can see a best practice network homepage here, here and here.
2. When looking at Google Analytics, what are the top metrics a publisher should look at?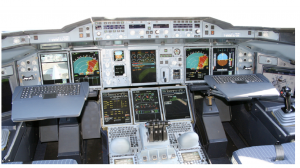 We describe your metric dashboard as if looking at the cockpit of an airplane. It's a little bit of monitoring and a little but of looking for the big red flashing lights. In general, these are the metrics we find to be the most useful for creating content that pleases your visitors most, and for making better decisions in the future:
Audience Engagement – What are your visitors doing when they come to the site? Are they staying, or are they leaving quickly?
Audience Demographics – Who are your visitors?
Mobile, Tablet, Desktop – How do your visitors visit your site? Are you optimized for your most popular platforms?
Traffic Channels – What percentage of your traffic comes from which sources?
Top Editorial Topics – Which editorial topics / categories perform best?
Blockbuster Posts – Which articles drive the most traffic?
RCLP Conversion Rates – At what rate do visitors to your Rapid Conversion Landing Pages convert into email subscribers?
3. How much does it cost to build a Mequoda System?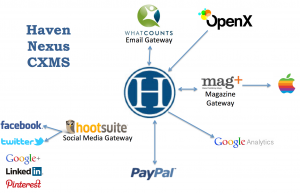 At the end of the program, we talk about the technical side of building a complete Mequoda System. After three days of notebooks filling with eager ideas and breaks loud with excited conversations about the System, this is the part where we break it down. And for the sake of transparency, we've decided to share those details here on the blog, too.
A full Mequoda System can range between $75,000 and $225,000 to build. It involves between 500-1500 hours at our development team rate of $150 per hour. This rate includes time from everyone, from our CEO to our content creators, project managers, programmers and developers. The price range depends on the functionality needed and what internal staffing is available.
During the Intensive, we used a case study for Green Gardens Network to price a Mequoda System that includes a Portal, Magazine Website and Event Store. The total capital expenditure for this Mequoda System cost approximately $160,800 to build. That cost includes the design, customization and setup, the ASP system integration, documentation, training your team, and pre-launch setup. The total involvement is approximately 1,072 hours to complete.
If you brought the same requirements of this Mequoda System to WordPress Developer (and publishers have), it would take them approximately 3,217 hours to build. If you nixed WordPress altogether, which I wouldn't recommend, it would take a developer approximately 10,720 hours to build.
Mequoda Systems are built on Haven Nexus which was developed on a WordPress platform. A third of the system is WordPress, another third is completely custom built, and the final third of the system includes proprietary plugins that we've built to make Haven function like a real publishing and e-commerce CXMS.
Thankfully, since we're not reinventing the wheel every time we build a system, it takes us significantly less time than it would a developer starting from scratch. Plus, all of our best practices for attracting, converting, engaging and monetizing website visitors are baked in so that your website is optimized for success from launch. The Mequoda System is not just a website, it's an entire digital publishing and marketing system.
Plus, once you join the gang, you get to hang out with other Mequoda System publishers every fall at the Mequoda Summit and compare notes, so that's pretty great.
Do you have any burning questions about subscription website publishing? Let me know in the comments!