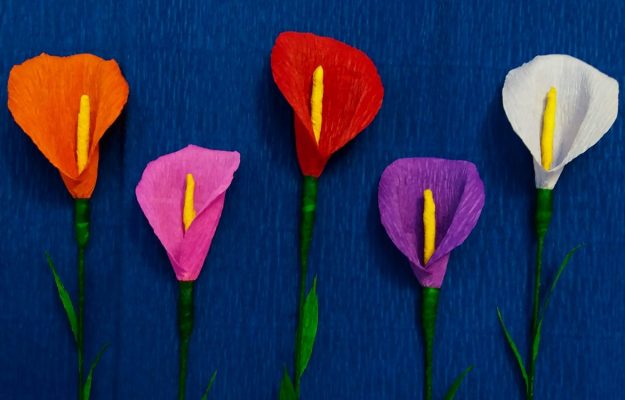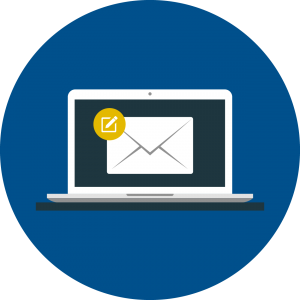 Managing email marketing has become an increasingly critical issue for every type of business. Publishers, like everyone else, use email to communicate with customers and prospective customers, on a regular basis. But like all powerful tools, email can be mismanaged and cause a lot of harm too. Do you have a good email management system? Do you know what "good" means?
Although email seems like an easy thing to manage, it's equally easy to get it wrong. Many publishers increase opt-outs and get their messages put into spam folders by making the same mistakes other businesses do. Here are some of the most common mistakes businesses make.
Too many marketing messages: No one subscribes to a list just to receive ads all the time. Hitting your list with marketing, and nothing else, all the time is a recipe for failure.
Listing without permission: Too many businesses buy email lists and then start sending. Although they may be good leads for your business, they didn't give you permission to market to them via email.
Sending 'batch and blast' emails: Not everyone on your list is interested in exactly the same thing. Segmenting your list will lead to more and better engagement with your audience and fewer opt-outs.
At Mequoda, we're big believers in using email to communicate frequently with your subscribers – both free and paid – to increase engagement with your great content, and keep you top of mind when the time comes to buy. You gain permission to send these emails by offering a free white paper or report to your website visitors. After you have that permission, sending great content frequently, and on a regular schedule, shows people the depth of your knowledge and can make you the trusted source for the information your audience wants.
Although most consumers say they want fewer emails, what they really want is fewer bad emails. You still have to find the right balance. If you only send messages to your list sporadically, many people will forget about you. On the other hand, bombarding your list with marketing messages, in some cases just a display ad, will lead to more unsubscribes.
[text_ad]
Mequoda's email management system: Haven Mail
To help our clients manage their email database, and send the right amount of messages, Mequoda has developed the Haven Mail email management system as part of our Haven WordPress CXMS. The module is specifically designed for publishers to facilitate sending email and to get the right data back to optimize your email program, and, eventually, increase your sales.
The module works as a real-time API with WhatCounts, an experienced and highly rated email service provider. The API provides real-time updates of new email subscribes and unsubscribes and email preference changes.
The API also communicates nightly with the Haven Unified Customer Database to track email campaign performance. Using this data allows reporting on revenue per thousand emails sent by matching the WhatCounts data with the Haven Unified Customer Database. Additional data such as number of emails sent, opens, and clicks is fed into an email performance report. The integration includes the creation of email templates, list set up, and list hygiene best practices.
The Haven Email Builder allows the operator to build email newsletters for daily and weekly templates based on components that exist inside Haven, such as content posts and ads. Once email components have been selected/defined and the HTML is generated, the WhatCounts email management system will grab the HTML and mail out the campaign. All the emails are responsive across desktop, mobile devices, and tablets.
The Haven Email Automator allows for the automatic predefined deployment of newsletters based on new content being added to the portal. The operator also can customize ad deployment for each newsletter.
As part of Haven Engage, our proprietary marketing automation system, the Haven Mail segmentation manager updates the Email Management System when a user performs transactions on your website, actions such as downloads, registrations and subscriptions. It also integrates with the Haven Message Manager to send targeted email messages based on these transactions.
Other à la carte email management systems

Of course, if you are in business today, you already use an email system. Small businesses contract with an Email service provider, such as MailChimp, Constant Contact, or iContact.
Regardless of the size of your business, it's the complexity of your email program that should determine your decisions. You might be classified as a small business, but you could have massive send volume, complex segmentation, and a need for varied analytics.
You should also consider your projected growth. If you attract a lot of visitors to your site and offer a free report in exchange for an email address – as we would recommend – you can anticipate adding a significant number of new names to your list every month.
Haven WordPress is built with efficiency in mind
Haven WordPress CXMS is a state-of-the-art SaaS content management, content marketing, and content publishing tool—built, owned, and maintained by Mequoda—to enable all the functionality that multiplatform publishing businesses need to be successful and profitable.
Unlike retrofitted websites with disparate systems that make customer service and reporting more difficult, Haven Nexus gives you a complete, central database that informs your marketing decisions and helps you maximize the lifetime value of each subscriber. We manage all the infrastructure, so you never have to look under the hood.
We've even identified the best partners so you don't have to research software, email, hosting, and other functions on your own, or take stabs in the dark. When you put your system management into the hands of the industry's only strategy-centric provider, your organization reaps the benefits of stress-free technology, content-focused implementation, and ongoing profitability.
Schedule a 60-minute complimentary consult with a member of our team today to learn more about Haven WordPress.
What else do you look for in an email management system? Let us know in the comments.