Consumer Reports revenues top $190M in 2005 by pursuing a simple integrated media strategy driven by three simple concepts and the world's largest membership website.
John Sateja is a happy guy. The man in charge of information products for what may be the most trusted media brand in America is on a roll. Consider a few of the facts:
Consumer Reports media brand revenue reached an all time high in 2005 of $190 million—up a whopping 16 percent over 2004. Not bad for a general interest media brand that many thought was slowly dying in the 1990s.
ConsumerReports.org—the world's largest paid membership website has just past 2.3 million paid members and is still growing rapidly.
Consumer Reports magazine, after seeing years of slow circulation decline, has begun to grow again—with circulation up more than 200,000 for 2005 to 4.3 million. Average single-copy sales have more than doubled over the past few years, while most other general interest titles have seen steady decline on the newsstand.
Consumer Reports Money Advisor, less than 18 months old, has already topped 300,000 paid print circulation and is growing rapidly.
Consumer Reports on Health topped 500,000 circulation in 2005 and is also growing at a solid steady pace.
John Sateja did not come to Print Media 2006 to brag about their accomplishments. I've interviewed John before and have found him to be a sincere, soft-spoken man who takes his job seriously and himself less so.
[text_ad]
So what was John's message?
"People seem to see our success and dismiss it as not relevant to them," Sateja told me after his presentation to 300-plus top print and digital media executives. "They focus on the differences instead of the similarities and that's not right."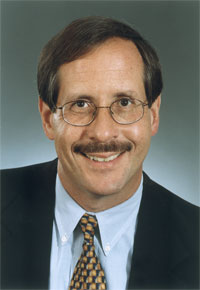 John Sateja
Consumer Reports
John Sateja is the Senior Vice President for Information Products for Consumer Reports, the publishing arm of Consumers Union—an expert, independent, nonprofit organization whose mission is to work for a fair, just and safe marketplace for all consumers. Mr. Sateja oversees the Publishing, Editorial, Technical and Survey Research Divisions of the organization and has ultimate responsibility for all information products at CU, including Consumer Reports magazine, and ConsumerReports.org, the world's largest publication-based membership website, as well as several other websites, newsletters, books, special interest publications, a syndicated television news service and a mobile phone application. Consumer Reports has over seven million combined paid subscribers to its various information products.
Three Key Integrated Media Strategies
In a nutshell, Sateja points to three concepts that are driving the media brand success being enjoyed by Consumer Reports magazine, membership website and other information products:
Audience Trust is Paramount
Consumer Reports is a mission-focused brand that puts its audience first. Every editor and marketer at Consumer Reports knows that the organizational culture is all about putting the consumer first. Building and maintaining audience trust is job one.
Don't Abandon Paid Print Products
Consumers still love print and they go online to buy it. The Consumer Reports brand is now used to sell a magazine, two newsletters and myriad books. The Consumer Reports team understands better than any I've interviewed that readers buy print products and membership websites for very different reasons. Sateja points out that even with aggressive cross marketing, there are only 500,000 customers who subscribe to both Consumer Reports and ConsumerReports.org. The average age of the print buyer is 56, while the online member is 42. And the buyers use the magazine and the membership website in completely different ways even though both contain the same basic information.
Give Away Free Content to Build Your Audience
The Internet is now a major marketing channel for Consumer Reports, rivaling direct mail as the organization's largest source of new customers. And unlike direct mail, which grows even more expensive, the Internet channel uses very little marketing money to generate its impressive volume. Instead of buying media, free content is distributed through partners like Yahoo! and AOL. That free distribution, plus an aggressive search engine optimization program, are the two principle drivers of targeted website traffic to the Consumer Reports Network of branded websites, including their membership website hub.
Is the Consumer Reports brand managed differently than most brands that were originally built as print magazines?
It certainly is.
Could other print brands learn a great deal from Consumer Reports integrated media brand strategy?
They could.