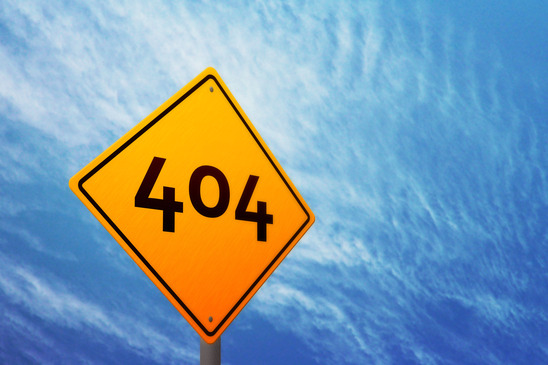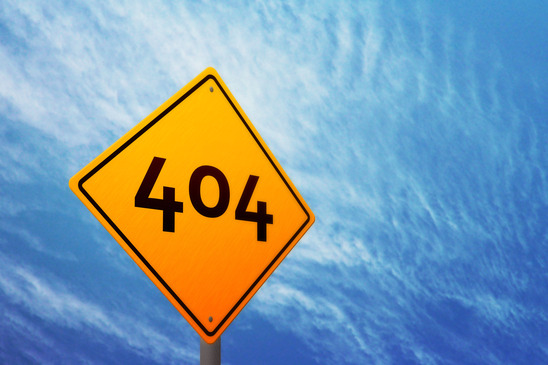 All of us have come across the 404 error page message at some time or the other. The 404 pops up when you have connected to the server and the server cannot find the requested page.  The page has either been deleted, or the visitor has mistyped a URL or just happened to click on a broken link.
We recently had a client lose significant traffic on a blockbuster post when they changed the URL and caused a 404 error for many of their inbound links, and disappeared temporarily in Google until the page was re-indexed.
Whatever the nature of your website, the 404 error is irritating and often visitors just navigate away from the website completely. That's not what you want.
Luckily you now have the Google Analytics Tracking Code (GATC) to help you identify the 404 error, locate the source and rectify the broken links in your website.
Make sure you have a good error page template and have the Google Analytics Tracking Code (GATC) added to it. The GATC helps you track the pages and find the broken links.
Make sure you have a proper title for your error pages; make it simple and consistent, so a single filter can locate them. Most common and easily identifiable would be "Error 404 Page" or "404 error page."
The number 404 is replaced for other types of errors.
The errors will be treated as page views and can be viewed in isolation from each other.  This helps you to check where the error pages occur and track the broken links which are diverting your website visitors to the 404 or nonexistent pages.
The navigation summary link in the 404 pages will help you locate the broken links in your website and rectify them. The broken links can also occur outside your site. You will need to request a link correction or redirect your visitor to the correct URL by setting up a 301 redirect in your site. GATC helps you take prompt action and greatly reduces the number of error pages.
To provide automatic search boxes with suitable search options and substitutes for wrong URLs in your 404 page, add the Webmaster Tools 404 widget.
It would also help you considerably if you can set up a way for visitors to report a broken link so that faster remedial action can be taken.
Another way to reduce the number of 404 error pages in case you change your website is to use the 'change of address' tool to inform Google of your website's move.
Profit from the 404 error pages – Turn visitors into customers
Now that you have reduced the 404 error pages as far as possible, your next goal would be to turn this error to your profit. Make sure your visitors stay in your website  or bring them back to your website.
Customize your 404 page in any way you want. It's an HTML page and can be customized to make it attractive, friendly and informative, so your visitors take a second look, get the required information or are directed to the correct URL or link.
Your 404 pages should preferably have the same look and feel as the rest of your website. But you can make it funky with graphics and humor or go viral. Convert the irritation of landing in a 404 page into humor. Your aim is to keep your visitor interested in your website.
Make it clear that the page they are looking for cannot be found.
Your 404 page should highlight the main features of your site. Direct your visitors to your search box, which should be a prominent feature on your 404 page.   Your search box should have links to your website's home page and to your present posts or articles of interest. Your search box should send your visitors in the right direction as quickly as possible.
A site navigation section will ensure your visitors can immediately browse your site.
If you have relaunched your website, you'll get quite a few visitors from Google. Make sure you use this opportunity of a 404 landing page to turn your visitors into subscribers.
Other inducements to profit from your 404 page can be free offers: Couldn't find your page? Sorry 'bout that, but here's a free white paper for your troubles!