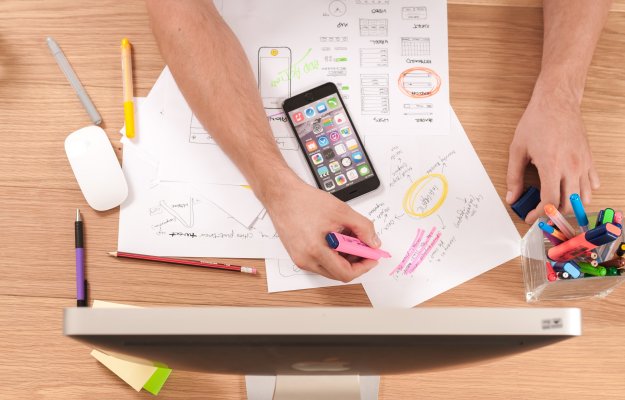 The concept of carefully curated collections of magazine content that can be reformatted into special issues is not new to the publishing world, and was in fact a mainstay of most of the print magazines I've published over the years.
SIPs or Special Interest Publications often accounted for as much as 20 or even 30% of total revenue driven by a combination of newsstand sales and single-copy sales through our online stores.
Ironically, we did not bundle these special issues with the main publication and chose to monetize them independently. Over the past decade, we've taken a different strategy with our digital magazine publishing systems and use these online subscription libraries of specially curated collections to add value to the subscription. Additionally, we offer a myriad of opportunities to drive dedicated marketing efforts for those special issues that we call special-issue, or collection previews.
[text_ad]
Let's take a look at three of our digital magazine publishing systems and how we've added value with a Collections Library that enhances the overall value proposition of the online subscription library.
We Like Sewing Digital Collections
Our newest digital magazine publishing system is designed to serve a community of needlecraft enthusiasts with new and enchanting patterns published in our monthly magazine issues. Those projects and patterns have also been collected into a series of
specially curated collections
that form an independent and separate online subscription library accessible through the main navigation.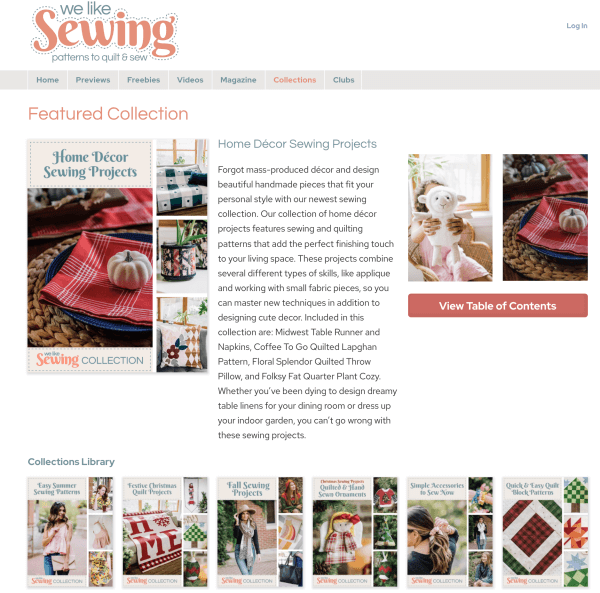 Food Gardening Network Digital Collections
Food Gardening Network takes a slightly different spin on the Collections Library with a series of robust digital books with each centered on a particular plant that home gardeners can grow, harvest, and use to make delicious homemade recipes.
These collections
also power what we call article close-ups in each issue of the monthly magazine that are derivative from the much larger Food Gardening Network archive. Premium members thus get access to a growing library of digital gardening guides plus a monthly magazine that is edited to be seasonally in synchronization with the garden calendar.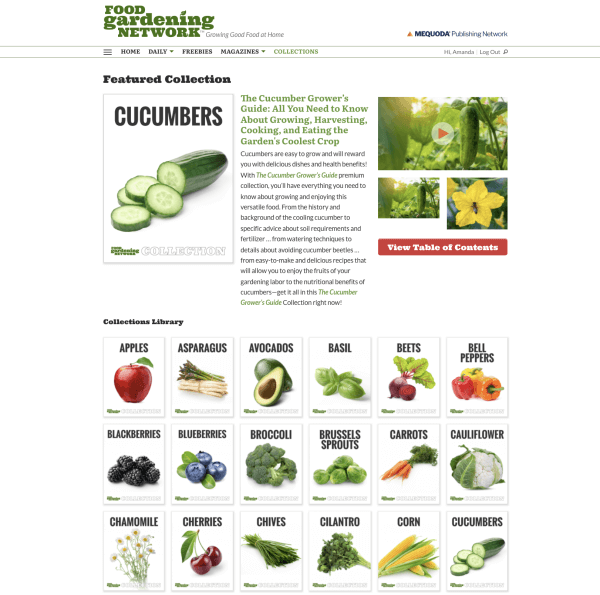 These guides include specifics about growing each plant—from different varietals and soil preparation to watering, weeding, and controlling and preventing disease. Subscribers also will learn popular varieties including specific details about the characteristics and best uses. And of course, it wouldn't be food gardening without recipes, so each guide includes recipes so that subscribers can enjoy the fruits of their labor. Finally, the guides include nutrition facts, home remedies, health benefits, resources, and a glossary of key terms and concepts. These information-packed guides are more than just curated collections, they are complete resources all on their own.
Biblical Archaeology Society Digital Collections
The Biblical Archaeology Society takes an even more comprehensive approach to building out its online subscription library and specially curated collections. The library includes not only
Biblical Archaeology Review
, but two additional magazines that are no longer in print or in publication, and a number of books and videos that have been produced independently by the Society. Their premium content team has then created
more than 40 collections
that include content from all of the magazines, books, and videos available in the larger library.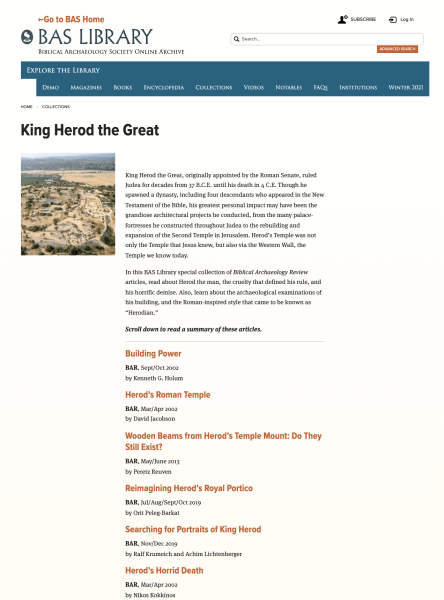 Whether you're a legacy publisher looking to go digital or you're considering a digital magazine publishing system as a completely new business opportunity, we suggest you think deeply about the consumer value proposition, how consumers use magazines, books, videos, and newsletters to enhance their appreciation of the topic or topics your digital magazine publishing system will cover.
The approach we described above has allowed us to create consumer products with an annual subscription price of $49 per year that supports conversion rates of 40% and up. When you combine these higher consumer price points with the very low marginal cost of serving new subscriptions and subscribers, a digital magazine publishing system can become profitable with a much smaller circulation footprint than its print ancestors.
This change in economics will lead to publishing companies that have portfolios of special interest magazine brands with a total circulation of 10,000 to 100,000 that are all very profitable and which offer many opportunities for cross-brand marketing such that subscribers may belong to multiple digital magazine publishing systems over the life of their relationship with your publishing company.