These subscription website mistakes will ground your operation before it hits the runway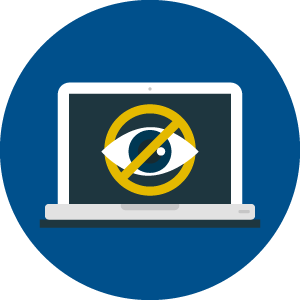 Because we quantify everything, Mequoda has identified nine deadly subscription website mistakes that are commonly made when publishers build their online archives and magazine or newsletter subscription websites.
Let's review the 9 mistakes we run into fairly often when talking to prospective clients and attendees at our events about building subscription websites.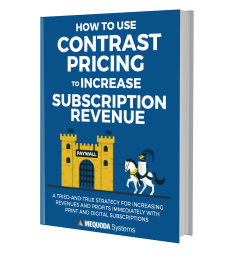 Learn how to choose the best subscription pricing & single-copy pricing strategy for your subscription websites & subscription apps when you download a FREE copy of How to Use Contrast Pricing to Increase Subscription Revenue.
Deadly subscription website mistake #1: Choosing the wrong format.
Choosing the right subscription website models should be based on three questions:
What kind of compelling information need are you trying to meet?
How are users interacting with your content?
Do users need to keep absolutely current on the latest information available?
If you answered yes to the last question, then a Portal would be compatible due to its inherent ability to present the most current information in a timely manner. We recommend a Portal for every subscription website and you'll learn more about that later.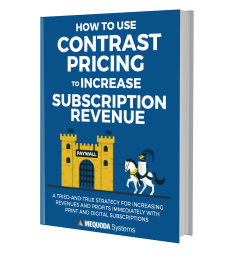 Learn how to choose the best subscription pricing & single-copy pricing strategy for your subscription websites & subscription apps when you download a FREE copy of How to Use Contrast Pricing to Increase Subscription Revenue.
Deadly subscription website mistake #2: Having too much content.
Often, less is more. Having too much content typically means you're using too many content models in one interface. The Portal, magazine, and newsletter models don't have the problem of too much content as long as the site architecture allows the user to navigate and find content.
Deadly subscription website mistake #3: Lacking content.
Providing too little content to your audience is a major issue, especially if you purport to have a comprehensive collection of informative content. Launching either of these 3 subscription models without enough content is a deadly sin. A magazine or newsletter subscription website – which is often organized by both issue and topic – is supposed to answer questions and implies that you can be that reference point for your audience when they have a question.
If you can't adequately provide the answers your audience seeks, users will decide any price they paid is too much.
Deadly subscription website mistake #4: Charging too much.
Every website is going to have its own dynamic in terms of pricing. For example, in the magazine and newsletter models, there's a typical inclination to set a particular price because you're bringing archives online.
The best strategy for a magazine or  newsletter is tiered pricing. For example, some publishers use the one-some-all pricing structure where the reader may purchase a single copy, access to archives, or an annual subscription. The consumer can buy one issue and receive the lowest possible price point that will meet their need. This process exposes them to some pricing.
The next ideal step is subscription, considered to be the platinum option. All the back issues are also offered for another higher price. If you're considering tiered pricing, do competitive analysis and be honest with yourself. Look at your brand, where it sits and what successful publishers in your market are charging for an annual subscription. Do careful price analysis in terms of pricing options, tiers, and price points. Remember, charging too much means you'll limit your market share.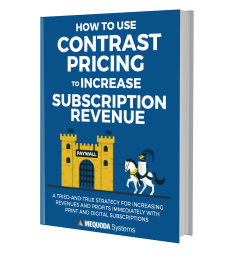 Learn how to choose the best subscription pricing & single-copy pricing strategy for your subscription websites & subscription apps when you download a FREE copy of How to Use Contrast Pricing to Increase Subscription Revenue.
Deadly subscription website mistake #5: Charging too little.
People often overestimate their market. They do this by looking at the number of nuclear engineers, bakers, or weekend woodworkers and assuming they can get a higher penetration than they've seen from these potential competitors.
Look at the market, profession or hobby you're considering and pay close attention to the penetration levels of mature products in the two- to five-year range. If you're aiming to have a much larger customer base than others in your market, you often price lower than you should. Charging too much can limit your market share. Charging too little can help you grab a solid market share, but the price may not sustain your business.
Deadly subscription website mistake #6: Lack of market access.
Niche businesses need additional channels to acquire large enough market share to succeed. Many online business operators don't explore retail channels right away. In most instances, it's not that they didn't have market access, they just hadn't contacted the potential partners, nor did they have the horsepower to develop those business models.
Additional channels can be anything from online retailers to syndicated content to portals. Most successful publishers rely on five to 10 different channels; few can succeed relying on only one. And even if they could stay afloat with only one, they would probably be under-reaching their market. The only publishers who can get away with relying on a single channel publish in the big five: investing, food, travel, health or news.
Deadly subscription website mistake #7: Ignoring the legacy business model.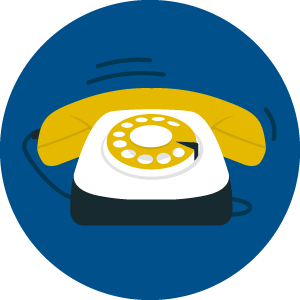 Legacy magazine publishers initially failed to adhere to their legacy sponsor-driven or commerce-driven models. That's because they quickly found that simply shoveling their content and advertising onto the Internet (at great cost, no less) simply didn't work. The problem was largely that desktop reading isn't exactly a leisurely reading environment.
Readers wouldn't spend as much time with their content as they did in print-only days, advertisers weren't getting the bang from their buck that they expected, and no one was happy. It seemed time to dump those legacy business models and stumble around looking for something new. The good news is the tablet is a game-changer as it offers the ability to deliver magazine content in a magazine format to a device that's as portable and easy to read as a print magazine.
The newsletter and magazine subscription website models were made to sell subscriptions, and now that you can re-create your content in a digital format, it makes more sense than ever to return to the legacy business model that got you to where you are. You can even take your legacy model and enhance it for the digital age it by putting your back issues in digital format and selling them as an added value that justifies a higher subscription price.
Deadly subscription website mistake #8: Launching a magazine or newsletter subscription website without first launching a portal subscription website.
Publishers must embrace organic marketing methods for audience development purposes. Using only premium models is a mistake that isolates the single biggest channels – and the backbone of the Mequoda Method – for adding new subscribers to your database: email, search engine optimization, and social media marketing. As we've mentioned throughout our posts on the different paid subscription website models, you also need a portal subscription website to round out your success.
Portals are Google-friendly, which makes it easier for your content to get noticed and ranked within search engine results pages. A lighter version of your paid content offered for free through your Portal will increase website traffic and converted users. You can use this list of audience members to market your aligned magazine or newsletter subscription website that incorporates different, more in-depth content.
In order to start upon this process of developing a successful portal, begin by taking advantage of the products you already have. At the same time, you can build out what you don't have. Launching a Portal allows you to open the organic marketing channel to a much wider audience. We go into this technique in depth during Mequoda Events.
Deadly subscription website mistake #9: Lack of cost-effective paid marketing.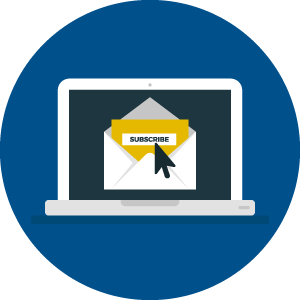 If you're not using some form of paid marketing, you may be limiting the size of your online business. Google Adwords pay-per-click campaigns, affiliate marketing partnerships, and retail partnerships can all help to sell your paid subscription websites for a percentage of the revenue.
When building a business plan, you should be thinking about how to use paid marketing programs to scale up additional channels. Although organic and email together can easily account for 50-60% of your revenue generation, paid marketing options broaden your reach. For instance, retail partnerships with companies like Apple or Amazon can tap into new audiences who already have relationships with these companies.
And since these are major retailers with strong reputations, your content is available to new, massive groups of consumers.
Have you made any of these nine mistakes? How did you figure it out, and identify the solution? Are there any other mistakes we should be talking about? Let me know in the comments below.
This article was originally published in 2013 and is frequently updated.