Sometimes your blog posts need to explain things a little more deeply. Maybe you need to cite a source or even update a post with new information. Adding in extra or new information can get messy, especially if you're trying to maintain the integrity of your post.
The writing gods created footnotes as a solution to this problem, (let's also not forget that technical writers were going to riot if they didn't come up with a solution. I suppose this could have been a footnote.) There is a slight problem, though. You're writing these posts in WordPress, and there is no way to quickly change the style sheet for the entire website just to add in a few footnotes.
As usual, there's a plugin to the rescue for this one. FD Footnotes adds elegant footnotes with ease. This plugin creates super script numeral hyperlinks that when clicked, scrolls the page down to the footnote section; And they're very simple to insert. Here is an example of how to use them within your post and what they look like to your readers: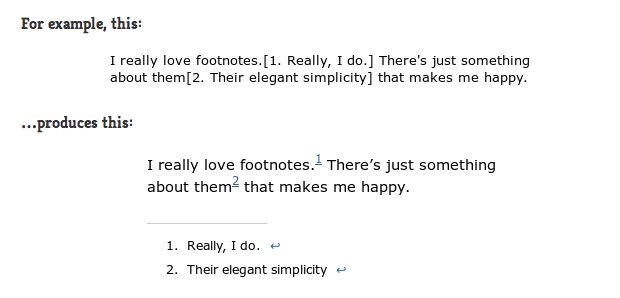 ------------------------------------------------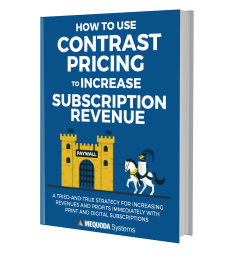 Learn how to choose the best subscription pricing & single-copy pricing strategy for your subscription websites & subscription apps when you download a FREE copy of How to Use Contrast Pricing to Increase Subscription Revenue.
------------------------------------------------
Here is another example of a blog using footnotes within a post. The red super script links to the bottom of the post where the footnotes are positioned.

FD Footnotes is good-looking and very customizable. It takes the pain out of having your developers hardcode footnotes into your sites and makes it even easier to test, because it's a plugin.
Do you use footnotes on your blog, or could you? Can you think of a few blog who might benefit from this plugin? Let's discuss in the comments.