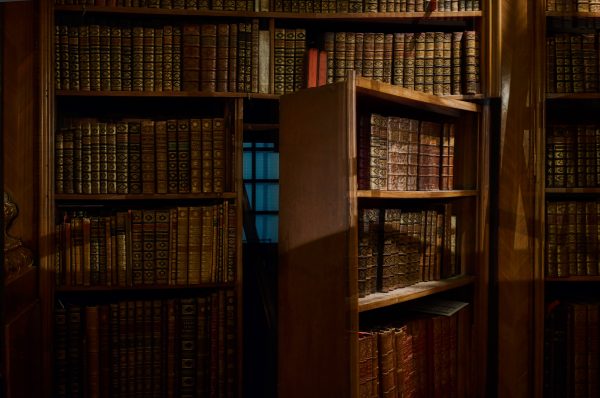 Join Us at Membership Marketing Secrets: 2020 Workshop, the publishing industry's must-attend event of the year!
So, where do I start to explain our Membership Marketing Secrets: 2020 Workshop?
First, I should tell you up front what isn't a secret—having a metered paywall at your website. Yes, thanks to many news-oriented publishers, metered paywalls have become commonplace and are a powerful way to showcase your premium content and convert website visitors into buyers.
But having a metered paywall is not a secret. Who doesn't know about metered paywalls or already have one for their content?
And simply having a website where you publish content is not the answer to staying competitive these days … let alone blowing your competition out of the water.
For that, we're inviting you to attend the Membership Marketing Secrets: 2020 Workshop!
When you accept this invitation, you'll not only learn about seven membership marketing secrets, but you'll also discover all the online publishing myths that often distract or derail many publishers from keeping their eyes on the prize—growth and profits!
Claim your membership marketing secrets event registration today—and be prepared to:
Grow your audience, grow your revenue, and grow your profits!
Bond with your customers like never before—with a magazine-driven membership system.
Pump new life into your publishing operation and watch your margins grow.
Join other elite publishing professionals at the event of the year for anyone with a magazine!
This two-day membership marketing secrets workshop is intense—it's not for the faint-of-heart, and it's only for magazine publishing senior executives who have the vision and resources to grow their businesses. Those who want to transform their organization into one that recognizes and capitalizes on the realities of magazine publishing in the 21st Century.
This event is also for curious publishing executives who want the membership marketing secrets for publishers revealed—so that profits, growth, efficiency, and total transformation will power a brand-new magazine business that leads the industry and is the envy of competitors and collaborators alike.
Specifically, you'll learn about:
Creating a New, Successful Membership Product
3 Ways to Build Your Audience Marketing Database
Offer- & Price-Testing Strategies for Maximizing Revenue
How to Organize and Outsource Your Business Processes
Building an Integrated Membership Marketing System
4 Key Metrics for Measuring Your Success
Modeling and Budgeting Your Five-Year Plan
All of which can help your publishing company compete in the marketplace when you learn how to plan, execute, and optimize a profitable magazine-driven membership marketing system.
One of the best things about attending the Membership Marketing Secrets: 2020 Workshop, is that you'll be among the publishing industry's elite—those who are ahead of the trends and will know exactly how to optimize your publishing efforts, based on the latest business intelligence. There will be plenty of time for networking, too, so you can get to know your fellow publishing professionals!
When you accept this invitation to join us at the Membership Marketing Secrets: 2020 Workshop you'll discover more about these 7 membership marketing secrets:
Secret #1: State-of-the-Art Web Magazine Delivery
Secret #2: Comprehensive Web Magazine Libraries
Secret #3: Curated Special Collections
Secret #4: Existing Content Platforms
Secret #5: Compelling Content Previews
Secret #6: Strategic Email Marketing Frameworks
Secret #7: Revenue-Focused Landing and Offer Page Frameworks
And of course, much of the "secret" is not just having a list, but fully understanding what's behind these secrets and learning what to do about them, so that your own publishing system is in alignment with all these secrets.
When you come to the Membership Marketing Secrets: 2020 Workshop, you'll learn about all of these in detail, and learn how to plan, execute, measure, and optimize your very own magazine-driven membership marketing system.
As you may know, Membership Marketing Secrets: 2020 Workshop comes from the folks at Mequoda Systems, who have guided the development of more than 300 subscription and membership marketing systems. Our team monitors and maintains a robust best-practices database of marketing techniques and business processes that helps power all Mequoda partner marketing programs.
Accept this invitation today, and you'll receive a $500 discount on your seat.
I promise you this now, too—when you register and attend our event, you'll get 3 bonus membership marketing secrets. And while my colleagues prefer me to hold these bonus secrets back until you register, I can tell you they involve growing your audience, growing customer engagement, and growing revenue.
I'd tell you to "mark your calendar" for this event, but if you only do that you might miss out—we only have a limited number of seats for this exclusive event, so this invitation may expire soon if you don't sign up right now.