Which publishers are doing a good job at optimizing their content for mobile users?
The web is quickly becoming an on-demand source at the fingertips of all of our users. While users without SmartPhones or PDAs might rarely see the benefit in surfing the web within an un-optimized environment, it's plainly obvious to see that technology is escalating to this new on-demand standard, and we should be distributing optimized content on this platform. People want information, and they want it now.
ETForecast predicts that in 2008 alone there will be around 58 million PDAs sold worldwide in comparison to 38 million in 2006 and 24 million in 2004. 45% of those devices are predicted to be phone-based.
According to AT&T Mobility president and CEO Ralph de la Vega, 95% of iPhone owners regularly surf the web, even though 30% had never done so prior to iPhone ownership.
Some of the top runners in mobile optimized sites: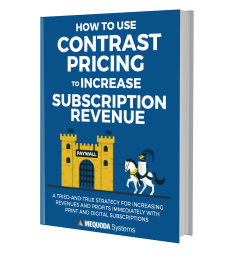 Learn how to choose the best subscription pricing & single-copy pricing strategy for your subscription websites & subscription apps when you download a FREE copy of How to Use Contrast Pricing to Increase Subscription Revenue.
According to a survey by WebCredible from November 2007 – January 2008 that received 1010 answers and asked users 'Which would you use on your mobile/cell phone if speed & quality weren't an issue?', here is how the content fared:
33% Email
25% Social Networks
20% Local information
13% Travel information/planning
9% Online Shopping
Many publishers still think that designing for mobile is not worth their time. Well my friends, the Internet that was accessed only from a desk is a thing of the past. Now, it's for people on the go, in restaurants, in business meetings, walking their dog, in the bathroom while on a date, and traveling on trains… If users are looking for you when they need you, don't you want to be there?