A Great Example of a Premium Content Subscription
By— Bill Dugan • 02/16/2017
Cook's Illustrated demonstrates the 4 key attributes of a blockbuster subscription website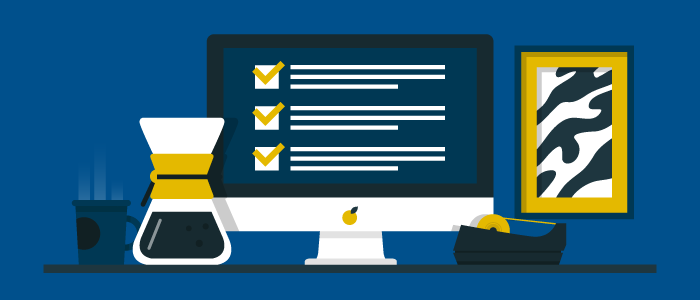 A couple of years ago, Don Nicholas outlined the attributes of a premium content subscription: not a website itself, but the thing that customers buy – the content subscription.
In updating this post (as we often do with our website content – that's a Mequoda best practice), here's a prime example of a great premium content subscription: CooksIllustrated.com, the companion website to Cook's Illustrated magazine from America's Test Kitchen — a Mequoda Magazine and Library Hybrid Business Model.
This subscription website is, after all, a resounding success in the tremendously crowded recipe and cooking space. Its continued success tells us that this is indeed the perfect premium content subscription website.
If you want to create the perfect premium content subscription at your subscription website, use CooksIllustrated.com as a mentor site, because it exhibits all the necessary attributes to make it a stand-out premium content subscription.
------------------------------------------------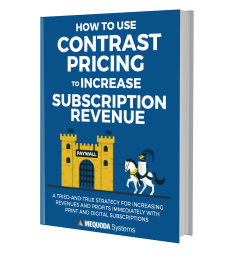 Learn how to choose the best subscription pricing & single-copy pricing strategy for your subscription websites & subscription apps when you download a FREE copy of How to Use Contrast Pricing to Increase Subscription Revenue.
------------------------------------------------
Attribute #1 of a premium content subscription: Premium content
In order to be a premium content subscription, the content being sold must stand out in the crowd to get customers to pay for it. By its very nature, the word premium means that the information product you're creating is better than most of the products already available. It must meet an unmet customer need that's compelling, valuable, and easy to communicate.
CooksIllustrated.com certainly delivers here. Compelling? Consider the sales letter that pops up when a user clicks on any recipe at this 100% paid access site: "Our test cooks spend their days obsessively testing recipes until they offer consistently great results." The letter notes that you can get hundreds of free recipes on the internet, but warns, "You should tread lightly if you don't know the source." At CooksIllustrated.com, what you get are rigorously tested, foolproof recipes. I'd call that pretty compelling.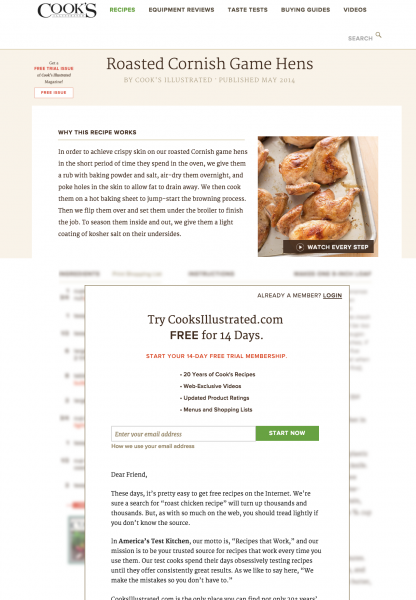 And when it comes to value, the brand associated with the site delivers all that and more. Cook's Illustrated is a 20-year-old brand which, in turn, is associated with America's Test Kitchen and Cook's Country, two of PBS' most popular television shows.
As for the content being easy to describe, the sales letter delivers that in one sentence. "CooksIllustrated.com is the only place you can find not only 20 years' worth of our foolproof recipes, but also objective reviews of cookware, and blind taste tests for hundreds of everyday supermarket ingredients."
Attribute #2 of a premium content subscription: Simple and familiar
If you're selling dozens of products, all of them in different formats, you can face challenges in describing them to your customers. And if customers don't understand what you're selling, you won't make a sale.
CooksIllustrated.com, as its sales letter states, offers three simple, easily defined things: recipes, reviews, and taste tests. Not only are those things simply stated, they're also easily recognizable by consumers. Formats that they're familiar with make users comfortable and facilitate sales.
Attribute #3 of a premium content subscription: Make it easy to pay
At CooksIllustrated.com, you don't get some free content and run into a paywall, as you do at hybrid sites such as Economist.com. You don't buy recipes individually, or even packaged together by type. You pay $2.91 per month, and your subscription is automatically renewed every year. For that you get complete access to the site's "20 years' worth of our foolproof recipes," cookware reviews, and taste tests. It's that simple.
Many publishers, such as the Economist and Newsweek, give away some content but eventually ask consumers to pay for the rest of it. And that model works in some ways, just like a free trial does – giving consumers a taste (pardon the intended pun) of the content's quality. But as CooksIllustrated.com shows, despite the fears of some publishers, consumers are willing to pay for all of it. It's not a consumer demand problem in subscription website publishing, it's a publisher perception problem.
Attribute #4 of a premium content subscription: Keep the price reasonable
Users believe that digital delivery is cheaper, and expect digital content products to cost less than items delivered in print. And in the past, before this started to evolve, we've warned that this fact, combined with an onslaught of new premium content producers – who have no print legacy to protect, but do have market share on their mind and a willingness to lose money in the short term – could spell disaster for many publishers who try to charge more for digital content subscriptions than a legacy print product.
But at $34.92 for a year, CooksIllustrated.com comes in higher than the $24.95 cost of an annual subscription to the companion magazine. What's going on here? The fact is that the instant convenience and searchability of a website's content, especially for content that's demanded for a specific, inevitable event – the next meal – has convinced consumers that, well, maybe it's OK to pay a little more for digital content … especially when it includes access to 20 years of magazine content.
And, of course, as you'll note from my description above, CooksIllustrated.com sells itself as costing not $34.92, but $2.91 per month. TV salesmen have been using this technique for years: "For just pennies a day …." And they use it because, as the success of CooksIllustrated.com demonstrates, it works.
The moral of the story is not to price your premium content subscription lower than a magazine subscription, but to keep it in the neighborhood. And using the "pennies per day" technique doesn't hurt, either.
One of the best things about subscription website publishing to me is that, unlike a print magazine, websites allow observers and visitors to study all aspects of the publisher's operation: content, design, curation, frequency, advertising and marketing. And, with one caveat, you can't go wrong studying CooksIllustrated.com to learn how to produce a blockbuster premium content subscription.
That caveat is their discrete pricing policy, with each format purchased separately. With a little digging we found this to be the current pricing for all of their various formats:

As we have discussed here many times before, discrete pricing, in which each format must be purchased separately, is generally less appealing to consumers.  In addition, it means Cook's Illustrated isn't able to capture the benefits of contrast pricing (also referred to as decoy pricing) which we have written about many times.
In addition, each format is sold in a different place.  Tablet app subscriptions are sent off to the many different retail sites – Apple, Amazon, Google Play, and Zinio.  Print subscriptions are sold through a landing page (which actually never says it's for print, but you are left to assume).  And, the website subscription is sold through "Free Trial Membership" links.
We suggest they make all of these formats available for sale in a combined order form, using the following pricing:

Based on our experience, Cook's Illustrated will not only generate more orders, the average order will be at a higher price point with typically more than half of the orders coming in at the highest price, the $39.97 combo offer.  Additionally, notice we have raised the price of the tablet subscription from $19.99 to $24.99.
Another benefit of this contrast pricing is that this increase gets de-emphasized and the penny-pinching buyers who are just looking for the lowest price will pay $5.00 more. As we have written about, The New Yorker was able to benefit from this same effect, enticing more orders at the combo price while at the same time deflecting attention from increasing the base subscription price from $39 to $59.   For multiplatform publishers, decoy pricing is a beautiful thing.
Do you have a premium content subscription website, or a different one that you consider a good example? Share it with us in the comments so we can study it ourselves!
This article was originally written in 2014 and has been updated.
Posted in Subscription Website Publishing