Yahoo Web Analytics launches this month to compete with Google Analytics.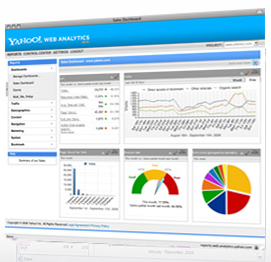 In typical 'me too' fashion, Yahoo launched their answer to Google Analytics this month. They call it Yahoo Web Analytics and it claims to provide a full-featured "free" analytics program for your site.
Much as Google Analytics was a revamp of the software Google received when they purchased the analytics provider Urchin, Yahoo Web Analytics is largely based on the technology Yahoo acquired after buying IndexTools. Prior to their acquisition, Urchin and IndexTools were among the leading paid web analytics software solutions.
Of course, the general consensus is that free is good. But in fact it can also discourage competition and innovation that would arguably occur if smaller start-up companies could actually make money by providing such a service or product. However, with behemoths Yahoo and Google offering powerful analytics suites at apparently no charge, the only reason for online companies (like us) to buy such services or products is to maintain control over our own traffic and sales conversion metrics.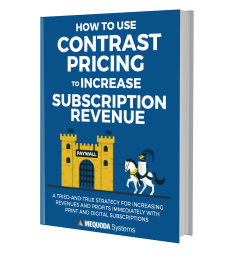 Learn how to choose the best subscription pricing & single-copy pricing strategy for your subscription websites & subscription apps when you download a FREE copy of How to Use Contrast Pricing to Increase Subscription Revenue.
As for the availability of Yahoo Web Analytics; it will be rolled out in phases. It has already been released to developers working with the Yahoo Developer Network and it's set to go out to Yahoo Small Business ecommerce sites in the near future. Yahoo hasn't said when the rest of us can get our hands on it, but we expect Yahoo Search Marketing advertisers should be able to access it before long.
The bottom line is: It's free—but with the trade-off that your company's valuable traffic and conversion metrics are shared with Yahoo!… which isn't exactly free, but if you're already spending your time with Google Analytics, then this is just another analytics platform to test out.
---