Yahoo Site Explorer starts writing its bucket list, Open Site Explorer gets ready for primetime

Get ready to officially say goodbye to yet another Yahoo! creation. Set to close down sometime this September, Yahoo! Site Explorer, will be gone for good. Created in 2005, Yahoo! Site Explorer was a service that allowed webmasters to view information on websites in the Yahoo! search index. Among other things, webmasters could also enter a personal or competitor's URL and Yahoo! Site Explorer would return with information on your website links. An optimal and free tool, many SEO's are already mourning the loss.
Never fear, for Yahoo! has not left their customers out to dry. The Yahoo! and Microsoft Search Alliance are replacing the old Site Explorer with Microsoft's Bing Webmaster, which provides a way for webmasters to submit a sitemap and web feeds. It also allows users to decide on the crawl rate, and how many pages have been indexed.
First announced in August 2010, Yahoo! began to ease their users into saying goodbye with a final date set for 2012. This plan was originally the case, but it seems that the dismantling of Yahoo! Site Explorer will now take place later this year instead of next, according to the Yahoo! search blog. The organic search engine results were first transferred to Microsoft's search platform in 2010, and they are now ahead of schedule.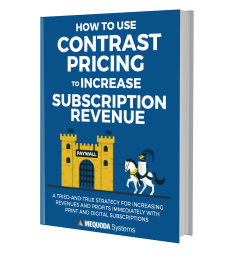 Learn how to choose the best subscription pricing & single-copy pricing strategy for your subscription websites & subscription apps when you download a FREE copy of How to Use Contrast Pricing to Increase Subscription Revenue.
While this may not be news to most US webmasters who had already started bidding farewell to the tool, when Yahoo! and Microsoft Search Alliance sent out an update at the beginning of this month, it alerted the world that the organic search transition for the UK, France, Germany, Spain and Italy would begin on August 3rd of this year. This announcement came with a tone of official finality that solidified this transition once and for all.
Still, some are uncertain that Microsoft's Bing Webmaster will live up to the services provided by Yahoo! Site Explorer. Barry Schwartz of Search Engine Land is concerned that the new Microsoft platform will provide link data for competitors and detailed look at back links as Yahoo! Site Explorer once did.
Yet, there are many new heroes ready to save the day. Open Site Explorer is a popular link search engine from SEOmoz, which is very capable and even offers additional features. Majestic SEO is another option, and of course there is always the new Bing Webmaster.