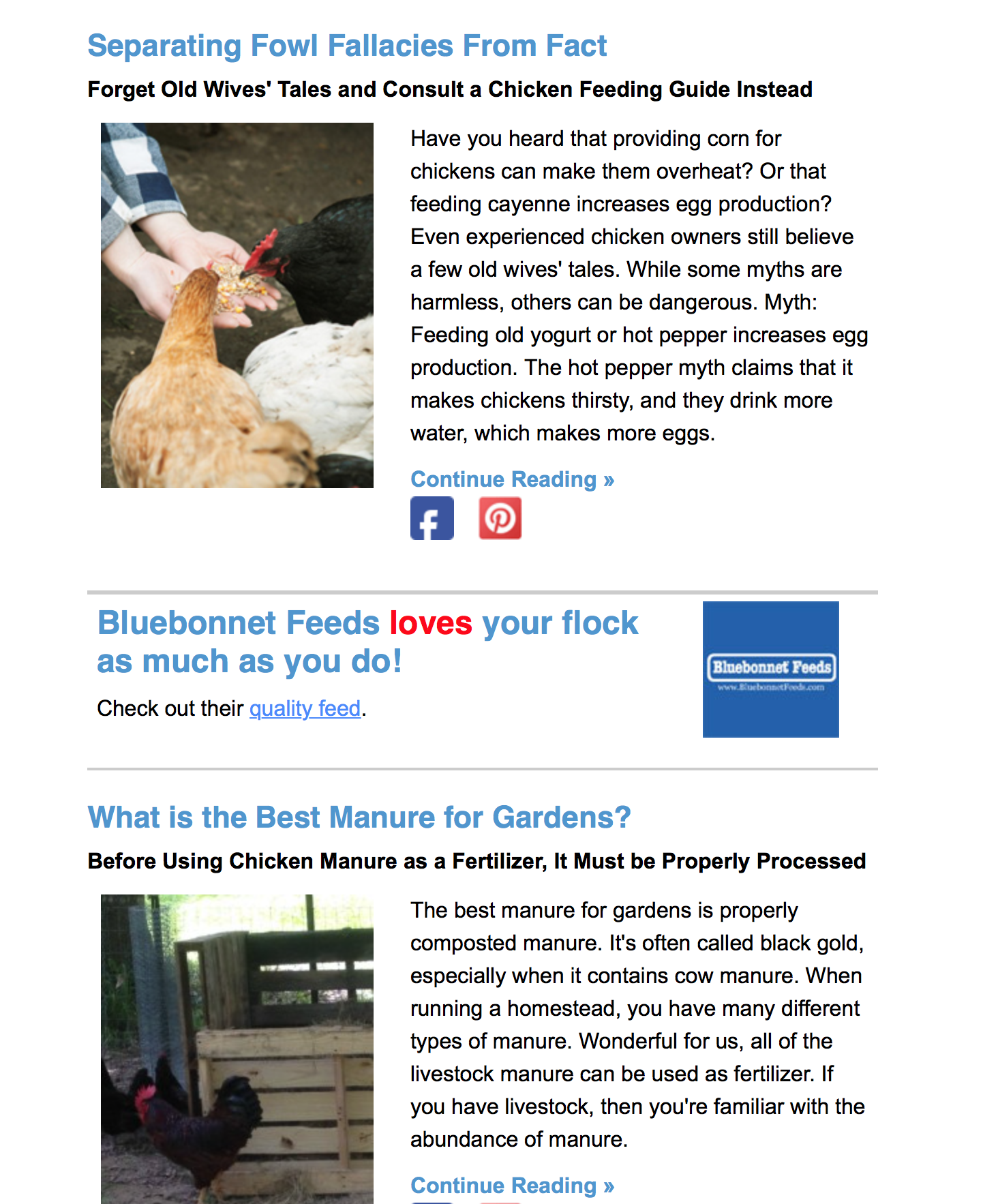 With the advent of digital native advertising, marketers and publishers are finding more effective ways to generate revenue – here's how one such partnership came together
Part of Countryside Network's success can be attributed to the rise of conscious and sustainable living in recent years, but an even larger part is due to their ability to change with the times in terms of both expertly deployed content and their approach to internet revenue models. Take their recent digital native advertising partnership with Purina, which features a niche magazine joining powers with a mega-coporation: Sponsored content is on the rise, and Countryside is right there with it, showing us all how it's done.
What a privilege it is, then, to be able to get the inside scoop from Advertising Sales Manager Alicia Soper. This is the second in a series of interviews with Mequoda Members who are making things happen. Currently, Countryside is rapidly expanding, so we're especially grateful she took the time. And, as always, we're thrilled to share a publishing executive's firsthand experiences with you!
Mequoda: Can you discuss how this Countryside/Backyard Poultry + Purina partnership came about? What makes it so innovative? And what was your role in making it happen?
Alicia Soper: Purina had sporadically done advertising within the magazines and on BackyardPoultryMag.com in the past. The year prior to Mequoda, we had already set up a blog sponsorship model as to where we would push content through our social channels and from an e-newsletter to the site. Purina is a large corporation and they already had a good handle on native advertising. It was innovative because the program for them was built based on their needs and what we could do for them. Advertising plans have to be customized.
Mequoda: Why do you think native advertising is such a popular model for publishers and marketers right now?
Alicia Soper: I don't believe that people/users see native content as an advertisement. They engage with the content and relate to it better. It's more about branding.
Mequoda: What makes for good native advertising? Or, put another way, what separates good native advertising from bad?
Alicia Soper: Good native content isn't about a specific product or service, it's about ideas and things that are related to it. Again, people are more likely to read it if they don't portray it as an ad.
Mequoda: In your opinion and experience, what is the future of magazine advertising in this age of ad blocking and other challenges?
Alicia Soper: That's why native is also popular. People read the content not knowing (or maybe they don't care) they are taking in an ad message at the same time. Ad blockers can't recognize that.
Mequoda: Which metrics is Countryside keying in on when it comes to viewability, action, and ROI for advertisers?
Alicia Soper: We look at all of them. Open rate, clicks, impressions, etc. It really depends what the sponsor's overall marketing challenge is and how they measure success. Typically a sponsor that is going to measure based on clicks wouldn't be a prime candidate for native advertising. Attribution has to become a key factor within that.
Mequoda: Followup: Which metrics are you excelling with? Any numbers you're proud of and care to share?
Alicia Soper: At this point our metrics are good but I know they'll continue to get better. Poultry is our star right now. We're able to tap a market that's taken 10+ years to build.
Mequoda: Is there a strict line between advertising and editorial at Countryside? Why or why not?
Alicia Soper: There are guidelines in place, of course, but the relationship with editorial and advertising has to be good. If we didn't work together we'd miss huge chances to build unique opportunities. Digital is always changing, so what worked last year might not work this year. We've come up with so many good things by keeping each other in the loop. The editorial and advertising end goals are the same.
Mequoda: Countryside is in the midst of an extraordinarily busy expansion. What does this mean for you and your team? What's a typical day look like for you guys?
Alicia Soper: Typical work days aren't typical anymore. Before digital was important, we'd have a very busy season in the late summer and fall getting contracts for the next year. Now that digital is relevant you'll see agencies and companies planning all year. Digital allows advertisers to implement new ideas and campaigns quickly.
Mequoda: What do you love about your job? And why should marketers continue to invest in magazine advertising?
Alicia Soper: For me, it's the change. In 12 years, nothing has stayed the same in the sales process, measuring success … nothing. Marketers should continue to invest with Countryside because we'll continue to grow and change to meet their needs.
Many thanks to Alicia for taking some time to answer our questions during a period of great expansion. How is your digital native advertising coming along? Compare notes in the comments!
Visit CountrysideNetwork.com to see their digital native advertising in action. Also see our post about Mequoda Member Bryan Welch and the launch of BtheChange.com.