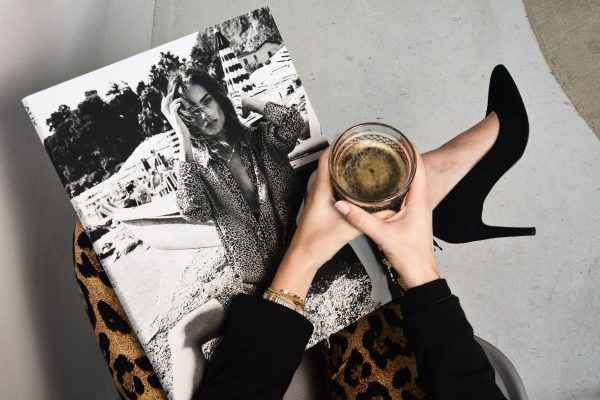 Real Simple takes to multiplatform publishing by launching a video cooking series; O, The Oprah Magazine & Hearst to launch new website; Facebook launches a quarterly print magazine
Many brands use multiplatform publishing to amass a larger audience. We're seeing this trend continue as some popular publishers and brands are expanding their content offerings through more channels.
We begin today with Meredith Corp.'s Real Simple and its newest multiplatform publishing endeavor. MediaPost reports, "in Real Simple Cooking School, the videos will focus on teaching the basics of cooking, with tips, techniques and recipes."
"The landing page will also serve as a hub for all the existing recipes and videos on Real Simple's website. The series is inspired by the success of Real Simple's Facebook Live cooking videos, which reach an average of 85,000 viewers each week."
The article continues with some additional multiplatform publishing elements that will be involved in the launch. "A dedicated Facebook Group will also be created to give members a place to engage with each other and share recipes, tips and tricks. The Cooking School will also live as a rebranded print section in Real Simple magazine."
We move to O, The Oprah Magazine, which is teaming up with Hearst Magazines Digital Media to launch a new website this fall to which Arianna Davis will act as the digital director. MediaPost reports, "Despite its connection to the editorial vision of O, OprahMag.com will be a standalone site dedicated to infusing a sense of possibility to its female readers, encouraging personal growth and style."
The article continues with more information on Davis' skills that will help OprahMag build its audience. "Davis specialized in long-form trend pieces, pop-culture news and personal essays while at Refinery29, where she also launched franchises and oversaw special projects and packages. She created content for "Unbothered," a channel for black millennial women, and was an on-camera host for Refinery29, where she co-hosted a weekly pop-culture talk show."
Our last story visits Facebook, which launched a quarterly print magazine, adding to the ways it connects with its audience. FIPP reports, "The launch issue of Grow, 'a quarterly magazine for business leaders'- by Facebook – quietly made its appearance in business class lounges at Heathrow and a few more exclusive spots in and around London in early June."
"Financing the magazine, the print-run, distribution policy, target audience and future editorial themes seem to be a tightly guarded secret. When approached to shed more light, editor-in-chief Kate Maxwell, former group editorial director at Soho House & Co, said Facebook's "comms team… need to approve this (information)." They did not.
Of course, this is not the first time a major digital brand has launched a print magazine. "Home rental platform Airbnb launched Pineapple Magazine as far back as November 2014."
Do you want to bring a multiplatform approach to your niche brand or publication? If you'd like to discuss how we can grow your audience, revenue and profits, please reach out to schedule a no obligation chat with a member of our marketing services team.