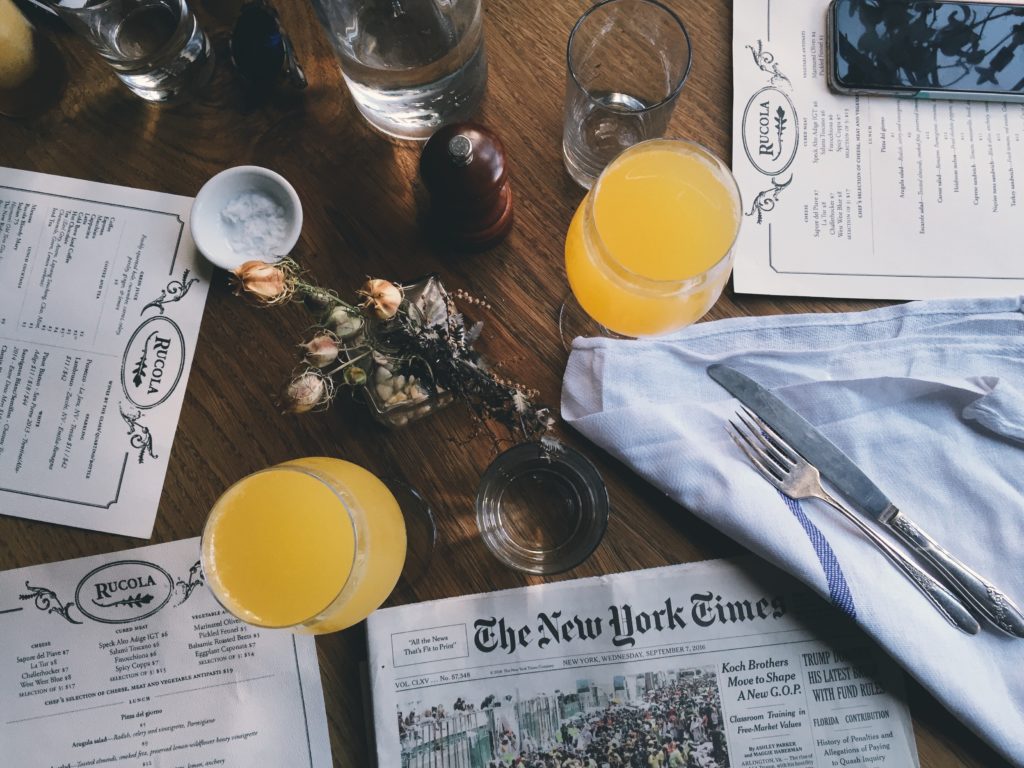 Google works on its relationship with publishers by offering an enhanced method of subscription services through, and in conjunction with, its search engine; The New York Times reports on subscription website subscribers; People launches a new website vertical while bringing the initiative to print, too
Subscription website growth in the digital publishing industry continues as major publishers see better results and added attention to their cause of increasing subscriber numbers.
We begin today with Google's most recent efforts at appeasing publishers through subscription website offerings of their own. Digiday reports, "At a Digital News Initiative summit Google convened in Amsterdam last week, Google said it was working on ways to identify Google users who are likely candidates to subscribe to a publication, make it easy for them to subscribe within Google and then give them a tailored experience in search based on what they subscribe to."
The article continues with Google's efforts so far in relationship building with publishers, and the details they still need to figure out on the subscription front. "The current best way to gain favor with news publishers: Give them a path to reader revenue. Google gained goodwill on this front by changing its first-click-free policy. The New York Times and Financial Times did testing with Google before the policy ended in October, and both said they've seen some upside in subscriptions. The New York Times has seen an increase in new subscriptions from Google users hitting its paywall, even as it lowered the number of articles people could get for free before being required to subscribe from 10 to five, said Rebecca Grossman-Cohen, vp of audience and platforms at the Times."
"There's plenty to figure out about how the platforms could help push people down the road to subscribe, including how Google would decide which publication to favor in search results if the user subscribes to more than one, how much subscription revenue the platforms could unlock and whether the platforms will take a cut of that revenue (Facebook isn't, at least for now; Google said if anything, it would only seek to cover its costs)."
Our next story looks at the success of The New York Times' subscription website. Forbes reports, "The New York Times made more than $1 billion in overall subscription revenue in 2017."
"In an earnings call late last week, Mark Thompson, chief executive at The Times, reported that the company added 157,000 digital-only subscriptions in the fourth quarter of 2017, aiding the subscription surge."
"Thompson said that subscription income now accounts for 60% of the company's revenues."
Our final story looks at a major website change to People that will also appear in its print magazine. MediaPost reports, "Launching today on People.com, and in the March 5 issue of the print edition, People's new health vertical "People Health" adds a shot of wellness and health coverage across the title's platforms."
"Helmed by Tina Johnson, senior editor at People and the founding editor-in-chief of Women's Health, the new vertical will feature celebrity, service and human interest stories, including advice from expert doctors, celebrity nutritionists and real-life patient stories."
It seems that content from his new vertical will be used on Google's AMP. "People—recently added to the stable of titles at Meredith Corporation following its acquisition of Time Inc. last year—became the first title at the company to launch on AMP Stories, a collaboration between Google and the open source AMP project."
Having a subscription website means having a powerful revenue stream in your hands. If you'd like to discuss how we can help you increase your audience, revenue and profits, please reach out to schedule a no obligation chat with a member of our consulting team.