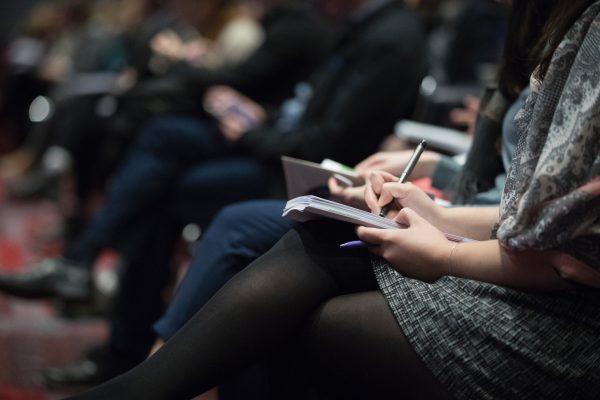 Have you registered to attend the two-day Email Marketing Secrets: 2020 Workshop this spring, yet? This two-day email marketing secrets workshop takes place on May 20-21 in Boston, Massachusetts and is strategic and tactical—a very effective way to master all aspects of email marketing for a magazine business.
Upon successful completion of this workshop, you'll be certified for your email marketing knowledge and expertise as a "Mequoda Email Marketing Master"!
The Email Marketing Secrets: 2020 Workshop gives you the knowledge that will enable you to plan, execute, and optimize a profitable email marketing system.
Top 5 Reasons to Attend the Email Marketing Secrets: 2020 Workshop
Update best practices. Get all the tools you need to grow your audience, revenue, and profits through a strategic email marketing system.
Learn from (and with) the best. Spend two information-packed days with some of the most sought after and innovative experts in the industry in a small-group setting.
Advance your learning. Discover case studies that will pump new life into your publishing operation and watch your margins grow.
Make valuable contacts. Join other elite publishing professionals at the event of the year for anyone with a magazine!
Bring the value home. Leave this event with a clearer vision and plan for transforming your magazine publishing business.
Because the magazine publishing world is fast-changing and keeping up with trends can be a full-time job—this two-day workshop will help you focus on only the key initiatives that will help drive growth for your business through email.
Register Now for Email Marketing Secrets
The Agenda for Email Marketing Secrets
You'll leave this event with a better vision and plan for transforming your magazine publishing business. Here is the agenda with brief session descriptions:
Wednesday, May 20, 2020
Content-Driven Email Marketing Essentials
This session will focus on key overall concepts—such as contact frequency and the relationship between premium and preview content—that drive a successful email marketing program. Learn how one of our clients switched from a basic batch-and-blast email approach to a content-driven approach, and then realized remarkable revenue gains from email campaigns—a quadrupling of online revenue in a 12-month period!
How to Build a Large and Engaged Email List
In this session, you'll learn how to use organic and paid programs to build an audience that is five or even 10 times the size of your largest paid subscription audience. You'll also discover how a simple Internet portal is the key to online audience development—and the many and diverse ways in which it can be leveraged to build a large and loyal email list. And you'll learn exactly how to plan and execute an effective and ongoing list-hygiene program that ensures you keep a good email reputation.
Boosting Email Revenue with Content-Focused Campaigns
Learn the difference between a content-driven email marketing program and one that only focuses on pushing out sales messages. You'll take a deep dive into the essentials of developing, managing, monitoring, and measuring an effective content-driven email marketing program. Get samples of email "Previews" and learn how to structure powerful email previews in 3 easy steps—so you can create your own versions for your content!
The 7 Most Successful Email Marketing Frameworks
Learn about these 7 essential frameworks and how they can be adapted, improved, and tested in conjunction with landing pages and other offer-related marketing. Why reinvent the wheel when there are proven frameworks like these that can work for a wide variety of products and offers?! Included in this session are how to craft the best subject lines and strategies for running sale and engaging survey campaigns.
Thursday, May 21, 2020
Best Practices for Six Sigma Email Campaign Management
Six Sigma is a disciplined, data-driven approach for the continuous improvement of any product, process or service. When applied to email and direct marketing, it seeks to continuously remove the weakest performing campaigns and replace them with better performing campaigns. Learn how to use a Six Sigma framework to plan, execute, and analyze an ongoing series of email marketing campaigns that will uncover the most profitable way to market your content. Discover this through case studies from publishers who are actively constructing and testing offers using price, term, and incentives to maximize their digital revenue. 
Roundtable Q&A Session and Wrap-Up
In this final session, you'll have access to the Mequoda team of experts to get answers to your burning questions. We'll make sure all your questions on email marketing are answered before you leave—everything from email testing, product pricing and contact frequency to list hygiene, vendor selection, and legal compliance—all from a base of clients that sends over two and a half billion email messages per year.
I'd tell you to "mark your calendar" for this event, but if you only do that you might miss out—you can save $500 today if you sign up right now.