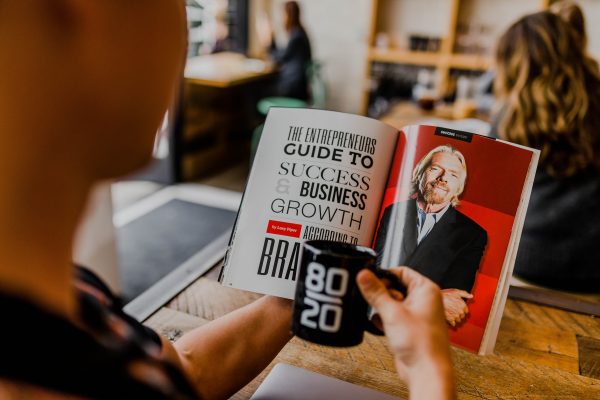 You've Been Gifted: $500 Off Membership Marketing Secrets: 2020 Workshop, the publishing industry's event of the year!
As a reader of Mequoda's daily membership marketing secrets, you're eligible to receive $500 off your registration to our Membership Marketing Secrets: 2020 Workshop on May 20-21, 2020 when you accept our invitation to attend today.
This is THE event for senior executives at magazine publishing companies who want to grow audience, grow revenue, and grow profits—using membership marketing secrets that will be revealed!
And now you've been gifted $500 off your seat, to help get you there to learn these secrets—with this early-bird registration discount, $500 off especially for you.
When you attend the Membership Marketing Secrets: 2020 Workshop, you'll get:
1. Case Studies. Learn how publishers are repurposing existing content into new membership and subscription products that leverage all the new marketing channels available online.
2. Audience Development Ideas. See how publishers have used organic and paid programs to build an audience that is five or even 10 times the size of their largest paid subscription audience.
3. Strategic Plans. Discover how to plan, execute, and analyze an ongoing series of weekly marketing campaigns that will uncover the most profitable ways to market your memberships and subscriptions.
4. Resource Allocation. Identify the roles and responsibilities of typical magazine publishing company staff and their providers, to learn where you can better use all the resources you have.
5. Technical Savvy. Gain tips and hear case studies of how other publishers have leveraged a CXMS that integrates web, email, social media, and fulfillment activities—including third-party systems.
6. Data-Driven Answers. Uncover the 4 key metrics that every successful multi-platform magazine publishing business uses to measure and forecast the potential for a new membership marketing system.
7. Planning Tools. Learn how modeling and budgeting can be a key tool for managing the business and reacting to marketplace changes.
A seat at our Membership Marketing Secrets: 2020 Workshop delivers exciting rewards for you and your company—accept $500 off your attendance when you register today.
Actually, when you register today, you won't have to worry about losing your $500 credit, or seats filling up too soon—we do expect this event to sell out, as we only have space for a few dozen people.
How can you not consider taking advantage of this $500 credit today? Claim your $500 and register—then be prepared to:
Grow your audience, grow your revenue, and grow your profits!
Bond with your customers like never before—with a magazine-driven membership system.
Pump new life into your publishing operation and watch your margins grow.
Join other elite publishing professionals at the event of the year for anyone with a magazine!
No other workshop in the world has the information you'll learn in two days with the Mequoda team.
Why should you attend? Allow me to tell you!
Because the magazine publishing world is fast-changing and keeping up with trends can be a full-time job—this membership marketing secrets magazine publishing event will help you focus on only the key initiatives that will help drive growth for your business.
Who else will be attending?
Besides senior executives like you from magazine publishing companies, the Mequoda Systems team who will join me at this membership marketing secrets event are veteran publishing professionals themselves—you'll have plenty of time for networking with your fellow publishing executives and with the Mequoda Systems team.
Mequoda event attendees have been enjoying our events for over a decade, and now you have $500 to apply toward the only event we'll hold next year, the Membership Marketing Secrets: 2020 Workshop.
Read what Paul Belliveau, Vice President New Media and Production at Yankee Publishing Inc, parent company of The Old Farmer's Almanac says about us: "We have used the Mequoda System to create five successful membership programs for The Old Farmer's Almanac that leverage our 227-year-old brand and the many books, calendars and publications we produce."
When we were building the agenda for this event, we thought you deserved to have it all — 7 secrets that the most profitable publishers know and are using to defeat their competitors online.
And I promise you this now, too—when you register and attend our event, you'll get 3 bonus membership marketing secrets. While my colleagues prefer me to hold these bonus secrets back until you register, I can tell you they involve growing your audience, growing customer engagement, and growing revenue.
Claim your $500 discount today to attend the Membership Marketing Secrets: 2020 Workshop, and you'll be among the first to learn these secrets.
With your seat, you'll have access to our team of instructors in a small group setting, with many opportunities for 1-on-1 conversations.
Undoubtedly the most common praise we receive after a Mequoda event is that the instruction is extremely relevant because it stems directly from real-world experience. Learn about the newest digital strategies that you can leverage immediately to drive profits and improve performance when you register for Membership Marketing Secrets: 2020 Workshop today.
This is a limited-time offer you should take advantage of right now.
You can't beat $500 off, and it's the only deal we'll ever offer for this event. If you want to learn more information, download the brochure, scan the agenda, then register today—while this special offer lasts!