Meet the Experts at Membership Marketing Secrets: 2020 Workshop
You might be wondering, how does one become a membership marketing expert? And how can these experts tell you how to run your company more profitably, without ever having walked a day in your shoes?
Widely recognized as the leader in membership marketing for magazine publishers, Mequoda Systems currently operates 15 membership marketing systems in partnership with some of the country's leading content brands including Prime Publishing, Yankee Publishing, and Cabot Heritage Corporation.
Hands-on membership marketing strategy is one of the many duties we perform on behalf of our publishing partners when building and growing their niche membership websites. We also maintain a robust independent research operation that identifies and documents membership marketing best practices at more than 100 organizations that include America's top magazine publishers.
And Mequoda workshops have a long legacy of creating publishing success stories over the last decade.
When you complete our two-day Membership Marketing Secrets: 2020 Workshop, you'll be on a first-name basis with the very experts who know how to turn your publishing business around — as they have for many others.
The Membership Marketing Executives You'll Meet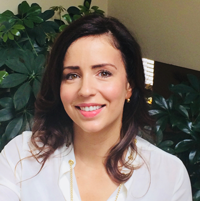 This entire membership marketing secrets event will be led by me, Kim Mateus, as Chief Strategy Officer at Mequoda Systems. In 2004, I started with Mequoda as employee #2, and have since overseen strategic planning for many of Mequoda's publishing partners. Having guided the development of more than 20 subscription and membership marketing systems, my team and I monitor and maintain a robust best-practices database of marketing techniques and business processes that helps power all Mequoda partner marketing programs. My focus on client content strategies is a natural extension of my journalism education and background.
Besides senior executives like you from magazine publishing companies, the Mequoda Systems team who will join me at this membership marketing secrets event are veteran publishing professionals themselves—you'll have plenty of time for networking with your fellow publishing executives and with the Mequoda Systems team:
Don Nicholas, Chief Executive Officer
Don is Chief Executive Officer of Mequoda Systems and has served as a subscription marketing advisor for virtually every major U.S. magazine and newsletter publisher during a decades-long career. Under Don's leadership, Mequoda Systems has launched more than 300 complex subscription publishing and membership marketing systems that include websites, email, social media, and fulfillment-integration functionality. Don is the author of numerous books on subscription marketing, technology, publishing, and journalism.
Bill Dugan, Chief Copywriter
Bill is Chief Copywriter and a publishing industry veteran with over 30 years of membership marketing expertise. With experience in consumer and business publishing ventures, Bill brings classic direct-marketing expertise to Mequoda-powered technology in support of membership marketing systems for publishers. An accomplished and award-winning copywriter, Bill has recruited a six-member world-class copywriting team to assist with creating compelling, engaging, and successful content for Mequoda partners.
Nancy Horan, Chief Systems Officer
Nancy is Chief Systems Officer and an experienced manager and executive. Nancy and her team oversee the technology for Mequoda partner systems, with a strong focus on optimal user experience and system operator ease-of-use. Nancy also manages all research and development for Mequoda's Haven Content Management System which supports more than 150 operating components, application protocol interfaces and integration with third-party fulfillment systems. Nancy is a Certified Scrum Master and a Professional Scrum Product Owner.
Eileen Shea, Content Marketing Director
Eileen is Content Marketing Director and a seasoned, top-notch direct-marketing professional with a wealth of experience in planning and managing successful programs. Eileen's breadth of marketing experience covers both consumer and business publishing—from U.S. News & World Report to Harvard Business Review—and marketing strategy and best practices. Eileen's keen and timely data-analytics capabilities help Mequoda partners stay on top of current trends to maximize revenue and profits.
Norann Oleson, Analytics Director
As Mequoda's Analytics Director, Norann Oleson is responsible for preparing and updating the Mequoda proprietary Audience Development Analytics Suite for our publishing partners. In this capacity, she performs research, creates reports, analyzes results and helps drive traffic for our partners. This makes Norann a master of data and analytics for dozens of business and consumer publishers, with an understanding of more comparable data than any single-company analyst. Norann holds a Google Analytics Individual Certification.
You'll leave this event with a clearer vision and plan for transforming your magazine publishing business. Here is the agenda for our Membership Marketing Secrets: 2020 Workshop:
Wednesday, May 20, 2020
Creating a New, Successful Membership Product
3 Ways to Build Your Audience Marketing Database
Offer- & Price-Testing Strategies for Maximizing Revenue
How to Organize and Outsource Your Business Processes
Thursday, May 21, 2020
Building an Integrated Membership Marketing System
4 Key Metrics for Measuring Your Success
Modeling and Budgeting Your Five-Year Plan
I'd tell you to "mark your calendar" for this event, but if you only do that you might miss out—you can save $500 today if you sign up right now.