Attend Membership Marketing Secrets:  2020 Workshop and Walk Away With a Powerful Playbook and Game Plan
Ever fear that your competitors are one step ahead of you? Or that you're just falling behind on the latest and hottest magazine publishing trends?
Don't let the competition eat your lunch—that's where a new event comes in to help you develop a game plan for optimizing your magazine business for the latest publishing trend: membership marketing!
Our Membership Marketing Secrets: 2020 Workshop is designed by request from and for publishing executives who have the vision and resources to grow their businesses—those who want to transform their organization, but need the hands-on guidance to nail down a game plan.
We think you should attend, and here's why.
This two-day workshop is intense—but it's focused and practical, too. You'll leave the Membership Marketing Secrets: 2020 Workshop with a clearer vision and plan for transforming your magazine publishing business.
If you attend, these are the engaging and interactive sessions you'll attend with like-minded publishing executives where open discussion is not only allowed, it's encouraged!
Wednesday, May 20, 2020
Creating a New, Successful Membership Product

The Internet has made it cheap, easy, and efficient to launch new streams of niche media revenue. In this session, you'll learn how publishers are repurposing existing content into new membership and subscription products that leverage all the new marketing channels available online. You'll discover how the Internet can breathe new life into legacy products by adding digital components and opening new digital marketing channels. You'll take a behind-the-scenes look at magazine brands from Yankee Magazine and I Like Crochet to The American Ceramic Society to understand how others have pioneered—and profited from—the best practices for multiplatform publishing.

3 Ways to Build Your Audience Marketing Database

The Internet has turned upside down the ways in which we take premium information products to market. Gone are the days of direct mail as the dominant source of new subscriber revenue. In this session, you'll learn how to use organic and paid programs to build an audience that is five or even 10 times the size of your largest paid subscription audience. You'll also discover how a simple Internet portal is the key to online audience development, and the many and diverse ways in which it can be leveraged to build a large and loyal audience. Get a checklist of Internet-proven, profitable marketing opportunities from America's leading publishers.

Offer- & Price-Testing Strategies for Maximizing Revenue

It all starts with understanding how to use a Six Sigma framework to plan, execute, and analyze an ongoing series of weekly marketing campaigns that will uncover the most profitable way to market your memberships and subscriptions. Discover how the continuous testing of offers, price, and incentives can maximize your subscription and membership revenue. Understand the research and economic behavior that makes contrast pricing your most powerful secret weapon for increasing revenue per subscriber by 100% or more. Learn all this with case studies from publishers— both large and small—who are actively constructing and testing offers using price, term, and incentives that will keep your revenue growing.

How to Organize and Outsource Your Business Processes

This session will identify the roles and responsibilities of typical magazine publishing company staff and their providers, and will demonstrate and recommend where you can better use all the resources you have, including leveraging existing organizational infrastructure and securing outside resources when it's appropriate and when it really matters.
Thursday, May 21, 2020
Building an Integrated Membership Marketing System

The technology you need to operate a membership marketing system is complicated, and must be integrated to maximize your effectiveness. In this session, you'll gain tips and hear case studies of how other publishers have leveraged Mequoda's proprietary state-of-the-art Haven Content Management System (CMS) in connection with our Customer Experience Management System (CXMS) to integrate all web, email, social media, and fulfillment activities—including third-party systems. You'll discover in this session how it all gets built and how it works!

4 Key Metrics for Measuring Your Success

Our measurement strategy will show you the 4 key metrics that drive every multi-platform magazine publishing business, used to measure and forecast the potential for a new membership marketing system—ACEM, for "Attract," "Capture," "Engage," and "Monetize." You'll learn how—and why—these are the key metrics for determining your success.

Modeling and Budgeting Your Five-Year Plan

Nothing works best without a plan that includes your known business realities and industry benchmarks that might be stretch goals for you. You'll learn in this session how modeling and budgeting is not only a great guide for your new membership marketing system but also a key tool for managing the business and reacting to marketplace changes.
At the end of this two-day workshop, you'll be among the publishing industry's elite—those who are ahead of the trends and will know exactly how to optimize your publishing efforts, based on the latest business intelligence. There will be plenty of time for networking, too, so you can get to know your fellow publishing professionals!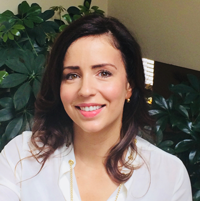 In fact, the Membership Marketing Secrets: 2020 Workshop will be led by me, Kim Mateus, as Chief Strategy Officer at Mequoda Systems. In 2004, I started with Mequoda as employee #2, and have since overseen strategic planning for many of Mequoda's publishing partners. Having guided the development of more than 20 subscription and membership marketing systems, my team and I monitor and maintain a robust best-practices database of marketing techniques and business processes that helps power all Mequoda partner marketing programs. My focus on client content strategies is a natural extension of my journalism education and background.
As you know, the magazine publishing world is fast-changing and keeping up with trends can be a full-time job—this membership marketing secrets event will help you focus on only the key initiatives that will help drive growth for your business. Register today.