LendingTree: Making Matches…Making Money
Web watchers were skeptical when LendingTree.com launched in 1998. Despite the surging use of the Internet during the 1990s, those in the know had doubts whether consumers would trust posting their financial information online. For that very reason, banking institutions, as you may recall, were among the slowest—let's say the most careful—to transact business via the Web. Privacy issues remain, of course, but LendingTree LLC has proven that consumers are very much interested in shopping online—even for loans—and lenders, in turn, are willing to pay for those leads.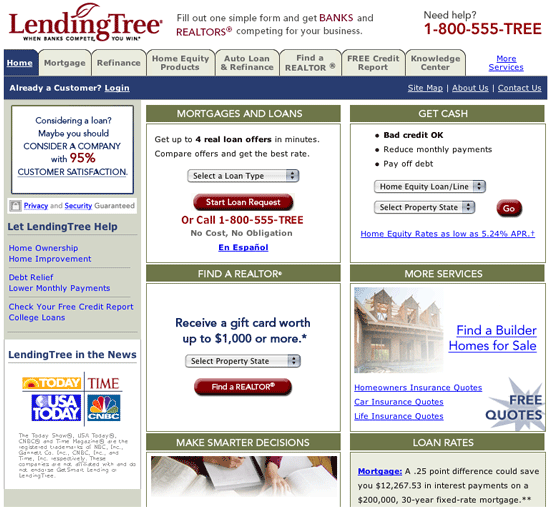 Mission Accomplished
Douglas R. Lebda, founder and CEO of LendingTree, thought there must be a less daunting way to get a mortgage when he was going through the home-buying process in 1996. Frustrated with the traditional hassle, the feeling of powerlessness and the time required to research rates, meet with lenders and shop for the best offer, Lebda built the proverbial "better mousetrap." LendingTree.com was launched nationwide in July 1998 and posted its first profit in the third quarter of 2002. It has been growing steadily ever since.
Lebda's overall mission for LendingTree was to create the dominant online marketplace for consumer mortgage loans. And unlike the experience of many early dot-coms, that mission has not changed over the years despite astounding growth, becoming a public company in 2000, and being acquired in 2003 by mega-conglomerate IAC/InterActiveCorp. The business has expanded, however, to include additional kinds of loans (besides mortgages) and related services.
LendingTree's primary operation is an Internet-based loan marketplace that matches borrowers and lenders. The site actually swings the balance of power to consumers by having multiple lenders compete for the individual's business—as indicated by the company's well-known tagline: "When Banks Compete, You Win®."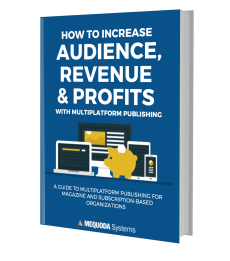 Learn the secrets behind today's most rapidly growing niche publishers. Download a FREE copy of How to Increase Audience, Revenue & Profits with Multiplatform Publishing, a guide to multiplatform publishing growth for magazine and subscription-based publishers. Download now.
In 2000, Lebda purchased an online service that matched consumers with real estate agents, and LendingTree began offering the realty service—and later a cash incentive for using it—to mortgage applicants. More recently, parent company IAC purchased the domain name RealEstate.com, and the sister site was officially launched in spring 2004. LendingTree.com continues to focus on the loan component. RealEstate.com, a wholly owned unit of LendingTree, focuses on real estate transactions.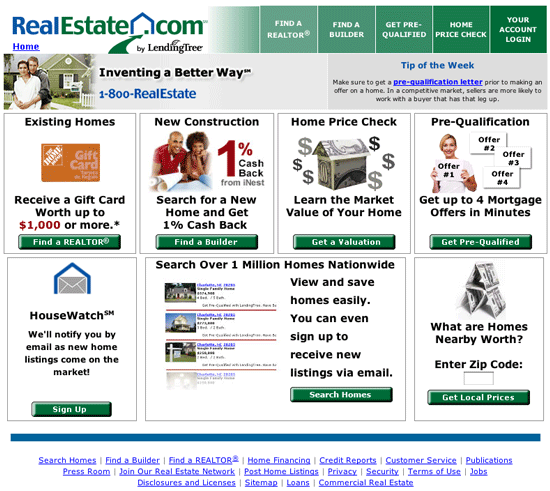 So the doubters were, in a word, wrong. American Banker magazine noted back in January 2002, when the economy was still reverberating from the dot-com crash and the world was trying to deal with the effects of 9/11, that one of the keys to LendingTree's success has been the fact that it did not reconfigure its business model when the dot-com environment changed. "Many companies changed their models multiple times," according to Lebda, "based on outside perceptions of what it was going to take to be successful. LendingTree has stayed true to its mission from day one."
Lead Generation As A Business
A lead-generation organization, or "metamediary," of which LendingTree is an example, has two customer groups:
Buyers looking for a service, and
Sellers or agents willing to provide that service.
Further, the lead-generation business model has two key attributes:
Buyers receive the service (not just content) for free, and
Sellers pay only for leads that can be measured and valued.
A lead-generation organization simply facilitates communications between buyers and sellers—creates a marketplace—by providing free information and ancillary services without becoming involved in the actual transactions that transpire between the parties. Inherent in that model is the collection of valuable consumer data. And there's money to be made selling that personal information—particularly when consumers give it to you willingly and for free.
LendingTree receives referral fees for each closed loan on LendingTree.com and a percentage of the agent commission from each closed home purchase or sale generated on the RealEstate.com site. LendingTree also receives a small lead-generation fee from its lender partners each time the lenders receive a loan application generated by the LendingTree.com site. The real-estate professionals do not pay for leads, per se.
Since inception, LendingTree has facilitated nearly $87.7 billion in closed loans and real estate transactions for some 13.5 million consumers; the site receives more than 70,000 completed qualification forms per month. About one percent of all U.S. mortgages in 2004 were arranged through LendingTree. Some of the largest national lending institutions, along with a multitude of regional and local lenders, are among the 312 members of LendingTree's Lender Network.
Meanwhile, in just one year, RealEstate.com handled $1.7 billion in real estate transactions and has built a Realty Services Broker Network of 767 affiliated Realtors®—including 24 percent of the 500 most successful brokers in the nation.
LendingTree's Branch Network
As an entity, LendingTree operates three distinct—but interrelated—business segments:
The Lending Exchange, which accounts for nearly 90 percent of LendingTree's revenues, enables consumers to find information about and apply for various kinds of loans, compare and review multiple loan offers from participating lender partners, and accept an offer that suits their needs and preferences.

Real Estate Services, which provide access to a network of real estate professionals that assist a consumer when either buying or selling a home.

Lend-XSM Technology, which powers LendingTree's Web-based platform and has been embraced and adopted as "the platform of choice" for online lending initiatives, lead-referral management, desktop loan-processing software, optimum customer service, and cost efficiency.
Through research and focus groups, LendingTree learned early on that most people seeking mortgage loans look to their real estate agents for recommendations. It made sense, therefore, to involve brokers and agents in the business by offering home buying and selling services, to extend the realty services component to homebuilders and contractors, and to add other industry-related services.
Half the consumers who apply for a loan at LendingTree.com aren't already working with a Realtor®. So LendingTree.com not only provides leads to lenders, it delivers pre-qualified referrals, with high expected-conversion rates, to principal brokers—who then pass those leads to the real estate agents working out of their brokerages. On the flip side, RealEstate.com leads homebuyers and sellers to real estate agents but also leads homebuyers to LendingTree's mortgage broker partners.
In addition, LendingTree has added to its core businesses a number of other cross-supported services that also generate leads:
In March 2004, LendingTree acquired Domania, which provides automated home-price and evaluation tools for consumers.
ServiceMagic, acquired in September 2004, delegates leads, for a fee, to more than 14,000 real estate agents and contractors.
In November 2004, iNest was acquired, which gave RealEstate.com a referral network of approximately 500 builders.
And finally, LendingTree Settlement Services, a joint venture with Wachovia Corp., offers online settlement services.
In essence, LendingTree has become a "one-stop" online shop for consumer loans, real estate transactions, and related services.
Educating and Serving the Client
While only a fraction of consumer loans are sought out on the Internet, LendingTree (and companies that followed its lead) has, if nothing else, removed much of the mystery from the financing and refinancing exercise and, to a great extent, given consumers power in those transactions. In tune with the philosophy of clothing store discounter Sy Syms—who used to say, "An educated consumer is our best consumer!"—the tools and services available on LendingTree have paved the way for consumers to become much more educated about interest rates, loan options, their own credit ratings and credit in general.
Beyond the educational aspect, though, LendingTree has tailored the loan-finding process to the individual's requirements and created competition for his or her business. Based on the details—about themselves and about what they're looking for—that consumers include on their applications, they get offers from multiple lenders, within hours or even minutes, with specific rates that reflect their needs.
As both a consumer advocate and a client service, LendingTree engages in a number of electronic communication activities, such as email reminders of uncompleted applications or transactions, email notifications when new listings come on the market (HouseWatchsm), phone contacts, online chats and offline communications. LendingTree also has a 150-seat Customer Care Center at its Charlotte, N.C., campus. Each month, the call center—a single point of contact for both LendingTree and RealEstate.com—handles 60,000 inbound calls, 22,000 emails, and 5,500 chats to answer questions and track progress with consumers and partners alike. All of those efforts combine high-tech with high-touch service delivery to fulfill the customer's needs, extend the relationship between borrower and lender, and, in turn, advance LendingTree's own user base and brand recognition.
Privacy issues, of course, must be top of mind in any financial transaction. LendingTree exchanges consumer personal information only with the lenders that need that information to make loan offers. Links appear on every webpage and at every decision point to ensure that the consumer is aware of the reasons why LendingTree is collecting that information and how it will be used.
LendingTree's Two Rich Sites
An average consumer is likely to take out 20 loans over his or her lifetime and moves, on average, every seven years. LendingTree works hard to make the borrowing process as quick, painless, and effective as possible in order to make LendingTree.com the source, going forward, of all those loans and RealEstate.com the referring entity for all those home purchases and sales. As LendingTree has changed the way people shop for loans, RealEstate.com may very well change the way they shop for homes.
On either site, the starting point for consumers is generally research. The Consumer Education Center on LendingTree.com provides payment calculators for various kinds of loans and tips about money management and lending practices with regard to buying or selling a house or owning a vehicle. RealEstate.com, which connects consumers with a network of Realtors®, representing major franchises and independent agencies throughout the United States, helps buyers pre-qualify for a mortgage and helps sellers price their current home and receive a free personal selling guide.
Here's how the two sites operate:
LendingTree.com
LendingTree is a marketplace for home mortgages, refinancing or consolidating debt, or personal, commercial, student, home equity or auto loans.
The consumer completes a single, user-friendly loan application that is matched, based on the consumer's preferences, to a network of participating lenders.
The consumer can choose from up to four competitive offers; next to each responding lender's name is a score based on the experience of past customers.
Each lender partner pays LendingTree a lead-generation fee for each lead that they receive—as well as a one-time $10,000 set-up fee and $5,000 security deposit (which discourages fly-by-night lending operations).
LendingTree also receives a referral fee from the lender for every closed loan—an incentive for LendingTree to follow through with the applicants, to offer them value and to work with the lenders to ensure that they're pricing products competitively and providing good customer service.
Ancillary services on LendingTree.com include links to help find a Realtor® or research home listings (RealEstate.com), find a new-home builder (iNest), and compare homeowners and auto insurance rates (NetInsurance).
RealEstate.com
Consumers interested in buying a new or existing home can easily find a builder or local Realtor® by using the search tool on RealEstate.com. Those interested in selling their home can find an affiliated Realtor. Buyers or sellers participating with a RealEstate.com program receive a rebate, where permitted by law, when the transaction closes.
New home purchase: The prospective buyer prints out a cash-back coupon to present to a featured iNest builder on the first visit to the sales office. For communities that do not have featured iNest builders, the buyer completes a request on the iNest website and must get approval from iNest by phone two days prior to contacting the selected builder. In either case, the buyer receives a rebate equal to one percent of the base price of the home within 15 days after the sale is closed
Existing home purchase. The prospective buyer chooses a local real estate company in the destination city and consults with that agency's relocation director, who personally matches the buyer with a local Realtor. When the sale closes, the buyer receives a gift card from either The Home Depot or American Express valued from $100 to $2,250, depending on the sale price of the home.
Selling a home. In a similar process to the existing-home purchase protocol (above), the seller receives a gift card worth up to $1,000 when listing the home through RealEstate.com
The participating broker who got the lead through RealEstate.com pays a commission to LendingTree only after the transaction successfully closes. LendingTree collects 25-35 percent of the agent's gross commission, or about one percent of the sale price of the home. As noted above, up to half of LendingTree's fee is then returned to the customer in the form of a cash-back rebate or debit gift card.
Enriching the Pool of Leads
Attracting Web visitors and converting them into customers is a challenge for any company—but especially for one such as LendingTree, whose revenues depend on generating business for its network of partners. Most users of LendingTree.com—and RealEstate.com—are simply seeking information. Reportedly, only 14 percent of the visitors to LendingTree.com and RealEstate.com actually become customers of the affiliated lenders or agents.
In an attempt to increase user involvement and, in turn, increase the percentage of actual customers for its partners, LendingTree Publication Services invites site visitors to sign up for free monthly email newsletters and other special mailings:
LendingTree Consumer Education eNewsletter offers tips and advice on making smart borrowing decisions.
LendingTree eNewsletter for Homeowners has tips and advice to help homeowners maintain their house and meet their financial goals.
LendingTree eNewsletter for Homebuyers contains information to help homebuyers find and finance the perfect home.
RealEstate.com Promotions and Special Offers are sent periodically.
LendingTree Federal Reserve Alerts (or RealEstate.com Federal Reserve Alerts) are sent before each Federal Reserve interest rate meeting.
LendingTree also reaches some 25 million households through Affinity Partnerships that it has developed with rewards programs sponsored by Costco, AAA and Priority Club, as well as Delta, Continental, Northwest, United and US Airways frequent flyer programs. Depending on the program, members earn gift cards, discounts, vacations, points or miles when they buy or sell a home through RealEstate.com or finance a home mortgage or obtain a home equity loan through LendingTree.com.
In addition, LendingTree offers an Affiliate Program, where independent site owners may—at no cost to themselves—earn cash by adding to their sites an approved link advertising LendingTree. The affiliate earns a commission each time a unique visitor clicks through to LendingTree for a mortgage, to refinance a loan, or take out a home equity loan. The commission also applies to LendingTree's other products, which include real estate services, personal loans, auto loans and credit cards.
It's All in the Numbers…
About five percent of mortgages and eight percent of refinancing loans will originate online by 2009, according to Jupiter Research—nearly double the levels estimated for 2004. While LendingTree hasn't exactly cornered the market, the company handled approximately one percent of all U.S. mortgages in 2004—or 25 percent of the total that were closed online. Nevertheless, LendingTree enjoyed total brand awareness of 83 percent among frequent Internet users in major metropolitan markets and 73 percent nationwide in a brand-tracking study conducted in 2003 for LendingTree by Boston-based Chadwick Martin Bailey, Inc.
LendingTree closed 263.7 million loans in 2004, valued at $28.5 billion—slightly less than the 310.3 million loans closed in 2003, valued at $34.3 billion. In the first quarter of 2005, however, the company closed 64.4 million loans—only 2 percent more than the 63.3 million loans closed in the same quarter the previous year—but the $9.6 billion value of those first-quarter 2005 loans was 52 percent higher (led by refinancing activity) than the $6.3 billion value for the comparable period in 2004.
LendingTree also handled $1.7 billion in real estate transactions in 2003 and $2.6 billion in 2004. For the first quarter of 2005, the value of real estate closings ($697.8 million) was nearly double the value ($381.1 million) during the same quarter in 2004—driven by a higher number of referrals and closings.
By branding its real estate services under RealEstate.com and linking that activity to the lending services on LendingTree.com, IAC hopes and expects RealEstate.com to play a role in one-two percent of all residential real estate transactions within the next five years. Less than 0.2 percent of buyers and sellers found agents through RealEstate.com in 2004, but that was twice as many as used LendingTree's realty referral service the year before. Each percentage point has an estimated value of approximately $150 million in fees. Conversely, customers who use RealEstate.com are five times as likely to find a loan through LendingTree.com, according to the company's own research.
Parent company IAC reports that its combined Financial and Real Estate Unit (LendingTree LLC) amassed revenues of $189.8 million in 2004 and is expected to earn more than $400 million by 2008. In the first quarter of 2005, revenues grew to $105.8 million—a 166 percent increase over the same quarter in 2004 due to a tripling of revenue per transaction. The company appears to be well on its way to reaching a projected $400 million in revenues by 2008.
The growth factor for LendingTree appears very healthy indeed.