About the Instructors
About Don Nicholas, Chief Executive Officer

Don is Chief Executive Officer for Mequoda Systems and the Mequoda Systems Content Network which includes more than 60 special interest media websites. Over the past 35 years Don has served as a subscription marketing advisor for virtually every major US magazine and newsletter publisher. His Mequoda Customer Experience Management System has been used to launch more than 300 complex subscription marketing and publishing systems that encompass a media brand's web, email, social media and fulfillment activities. Don is the author of numerous books on subscription marketing, technology, publishing and journalism. Prior to launching Mequoda Systems, he founded three publishing and publishing service companies which experienced exit values of more than $62M. He began his career in journalism with the Armed Forces Network where he served as a writer, producer and engineer aboard the USS Enterprise.
About Kim Mateus, Chief Strategy Officer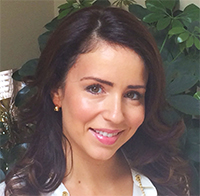 Kim is Chief Strategy Officer for Mequoda Systems and the Mequoda Systems Content Network where she oversees strategic planning for the organization's 200 plus premium subscription products. Over the past decade, she has guided the development of more than 20 subscription marketing systems including I Like Crochet Network, New England Network and Your AAA Network. She and her team maintain an exhaustive best practices database of subscription marketing techniques and business processes that she uses to advise her clients and optimize the more than 60 websites that make up the Mequoda Systems Content Network. Kim is a frequent speaker at industry events and serves on the board of the Specialized information Publishers Association.
About Bill Dugan, Senior Vice President 

Bill is Senior Vice President for Mequoda Systems and the Mequoda Systems Content Network which includes more than 60 websites and serves more than seven million daily email subscribers. Bill and his team market more than 200 premium subscription products including magazines, newsletters, memberships and clubs for systems that include the Biblical Archaeology Society, Cabot Wealth Network and University Health News. Bill is a veteran subscription marketer with more than 30 years of experience. Prior to joining Mequoda Systems, he held senior positions at a number of leading subscription marketers including Center for Science and the Public Interest, publishers of Nutrition Action, the world's largest subscription-based premium health advisory service.

About Nancy Horan, Chief Technology Officer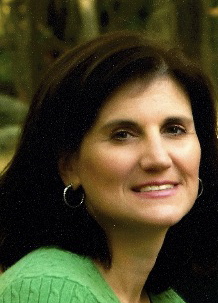 Nancy is Chief Technology Officer for Mequoda Systems and the Mequoda Systems Content Network. Nancy and her team manage the technology for 18 media websites powered by the Mequoda Customer Experience Management System. Nancy also supervises all research and development for the Haven Content Management System which currently supports more than 150 operating components, application protocol interfaces and integration with third-party fulfillment systems that include CDS Global. Strategic Fulfillment Group and Palm Coast Data. Nancy is a certified scrum master and professional scrum product owner. Prior to joining Mequoda Systems, she held numerous managerial and executive positions in the software industry.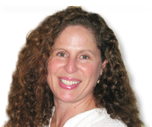 Norann Oleson, Marketing Services Director
Norann is an expert in audience development and analytics for clients with niche brands, including Investing News Network, Prime Publishing, University Health News and Cabot Wealth Network. Norann performs relevant and detailed research, creates actionable reports, analyzes results and helps clients grow audiences, making her a master of data and analytics for dozens of business and consumer publishers. Norann's Google Analytics Individual Certification is a testament to her skill level with understanding more comparable data than any single-company analyst.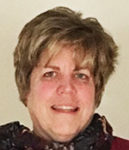 Eileen Shea, Marketing Services Director
Eileen is an expert in revenue analytics and direct marketing and has worked with media brands that include Harvard Business Review, the Biblical Archaeology Society, Center for Science in the Public Interest, and New England Network. Eileen has extensive experience in B2B and B2C customer acquisition and retention, budgeting and forecasting, data mining, problem solving, analysis, and strategic campaign development for publishers and subscription and membership marketers.