Schedule a call with Don Nicholas & Julie Ottomano
If you're a legacy publisher with revenues of $1 million or more annually … if you're ambitious and driven – you can double or even triple your revenue in the next five years.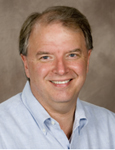 Schedule a free, no-obligation 30-minute consultation to discuss your situation and needs today.
There are no strings attached, of course, and we think you'll enjoy envisioning the possibilities for your business during our conversation.
To schedule the consult, fill out the form below:
Fields with asterisks are required.