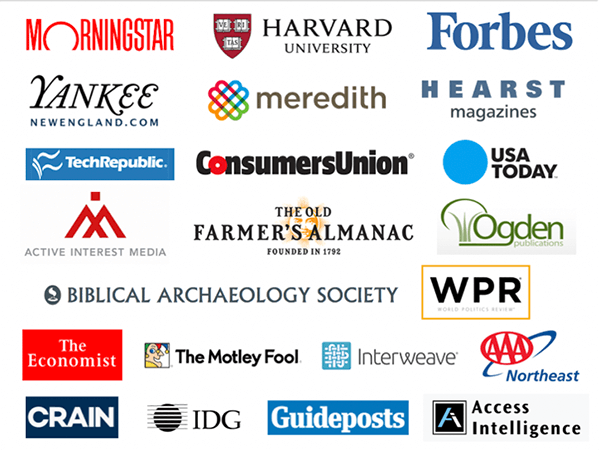 Kim Mateus:
Welcome, everyone, to the 21 Steps to Mastering the Mequoda SEO Scorecard webinar, where we're going to learn how to leverage existing content into a blockbuster SEO strategy, and learn how to apply this scorecard to all new content that you're creating going forward in addition to your existing content. My name is Kim Mateus, I'm Chief Strategy Officer here at Mequoda, and I'm being joined today by Amanda MacArthur, our Communications Director. Amanda has been with us pretty much since the beginning of Mequoda. I remember hiring her back in 2006, and I always like to say, probably the best decision I ever made. Since then, she has become our resident expert on everything search, as well as social, and also just content marketing in general.
Kim Mateus:
Her and her team today generate content for lots of websites, including the newly launched Financial Freedom Daily, the Program on Negotiation at Harvard Law School, which is going to be the website that we focus on for today's webinar, as well as our own Mequoda Daily. Her programs have been responsible for doubling, sometimes even tripling the organic website traffic for a lot of our systems over the last decade plus, so, we're really grateful to both have her on our team and have her here today. So, thank you, Amanda, for being here.
Amanda MacArthur:
Thanks, Kim. Hi, everybody.
Kim Mateus:
All right. Just before we get started, just a quick little background on Mequoda. The company was founded back in 2004 with pretty much the sole mission of helping the legacy magazine media industry figure out digital. And we were leveraging a lot of relationships that our CEO, Don Nicholas, had had in his previous life as a subscription marketing consultant really in the industry, and he got a really early start on digital in the '90s with brands like Tech Republic and Morningstar, to help them figure out how to transition online and use the web to both create new products, generate new audiences, generate additional revenue. And over the years, that's been our mission is just to help brands of all sizes, B2B, B2C, figure out how to prosper online.
Kim Mateus:
And a lot of the early work that we did was on audience development and figuring out how to build audiences using brand new tools that nobody had any familiarity with, and search was a big part of that. Also, we're going to basically go through the culmination of all that. We've been paying attention to it for so long and things have changed a lot, so, we're constantly updating the scorecard, so, what you're looking at, of course, is the latest edition of it, and it's just a work in progress that we are continuously paying attention to, monitoring, and frankly having a lot of fun with.