Double Your Publishing Revenue with the
Membership Marketing Secrets: 2020 Workshop
How to plan, execute, and optimize a profitable
magazine-driven membership marketing system
May 20-21, 2020
Mirbeau Inn & Spa
Plymouth, Massachusetts
Dear Publishing Executive,
You're invited to attend an exclusive insider event for publishing executives who want to grow revenue and profits.
This two-day membership marketing secrets workshop is intense—it's not for the faint-of-heart, and it's only for magazine publishing senior executives who have the vision and resources to grow their businesses. Those who want to transform their organization into one that recognizes and capitalizes on the realities of magazine publishing in the 21st Century.
This event is also for curious publishing executives who want the membership marketing secrets for publishers revealed—so that profits, growth, efficiency, and total transformation will power a brand-new magazine business that leads the industry and is the envy of competitors and collaborators alike.
So, where do I start to explain our Membership Marketing Secrets: 2020 Workshop?
You're familiar with the growth and prominence of the emerging membership economy—you can see it daily as you interact with Amazon, Netflix, or even your local gym. And luckily, magazine publishers can learn a lot from others who have "paved the way" to condition consumers to buy memberships.
If you haven't read the definitive book about the membership economy, check it out, The Membership Economy: Find Your Super Users, Master the Forever Transaction, and Build Recurring Revenue by Robbie Kellman Baxter.
This is no fad, it's a bona-fide trend that you should know about, understand, and latch on to membership marketing secrets for your own business' purposes.
Next, I should tell you up front what isn't a secret—having a metered paywall at your website. Yes, thanks to many news-oriented publishers, metered paywalls have become commonplace and are a powerful way to showcase your premium content and convert website visitors into buyers.
But having a metered paywall is not a secret. Who doesn't know about metered paywalls or already have one for their content?
And simply having a website where you publish content is not the answer to staying competitive these days … let alone blowing your competition out of the water.
For that, you need to attend the Membership Marketing Secrets: 2020 Workshop! You'll not only learn about the membership marketing secrets, but you'll also discover all the online publishing myths that often distract or derail many publishers from keeping their eyes on the prize—growth and profits!
When you attend the Membership Marketing Secrets: 2020 Workshop, you'll be among the publishing industry's elite—those who are ahead of the trends and will know exactly how to optimize your publishing efforts, based on the latest business intelligence. There will be plenty of time for networking, too, so you can get to know your fellow publishing professionals!
The 7 Membership Marketing Secrets for Magazine Publishers
So that you don't have to wait until our event, here's a list of 7 membership marketing secrets:
Secret #1: State-of-the-Art Web Magazine Delivery
Secret #2: Comprehensive Web Magazine Libraries
Secret #3: Curated Special Collections
Secret #4: Existing Content Platforms
Secret #5: Compelling Content Previews
Secret #6: Strategic Email Marketing Frameworks
Secret #7: Revenue-Focused Landing and Offer Page Frameworks
And of course, much of the "secret" is not just having a list, but fully understanding what's behind these secrets and learning what to do about them, so that your own publishing system is in alignment with all these secrets.
When you come to the Membership Marketing Secrets: 2020 Workshop, you'll learn about all of these in detail, and learn how to plan, execute, measure, and optimize your very own magazine-driven membership marketing system.
I promise you this now, too—when you register and attend our event, you'll get 3 bonus membership marketing secrets. And while my colleagues prefer me to hold these bonus secrets back until you register, I can tell you they involve growing your audience, growing customer engagement, and growing revenue.
You're probably wondering how I can make the claim that you'll double your revenue when you register for our Membership Marketing Secrets: 2020 Workshop. Well, Mequoda has been around for more than 15 years—and we've helped many magazine publishers over that time, including Prime Publishing, Yankee Magazine and Hearst Magazines … and we've counted AAA Northeast and the Biblical Archaeology Society as clients (non-profit membership organizations that both have magazines!).
The proof is always in the pudding—register for our Membership Marketing Secrets: 2020 Workshop today!
Read what Paul Belliveau, Vice President New Media and Production at Yankee Publishing Inc, parent company of The Old Farmer's Almanac says about us: "We have used the Mequoda System to create five successful membership programs for The Old Farmer's Almanac that leverage our 235-year-old brand and the many books, calendars and publications we produce."
The Agenda for Discovering the 7 Membership Marketing Secrets for Publishers
As I mentioned, this two-day membership marketing secrets workshop is intense—it's focused and practical, too. You'll leave this event with a clearer vision and plan for transforming your magazine publishing business. Here is the agenda with brief session descriptions of the Membership Marketing Secrets: 2020 Workshop:
Wednesday, May 20, 2020
Creating a New, Successful Membership Product
The Internet has made it cheap, easy, and efficient to launch new streams of niche media revenue. In this session, you'll learn how publishers are repurposing existing content into new membership and subscription products that leverage all the new marketing channels available online. You'll discover how the Internet can breathe new life into legacy products by adding digital components and opening new digital marketing channels. You'll take a behind-the-scenes look at magazine brands from Yankee Magazine and I Like Crochet to The American Ceramic Society to understand how others have pioneered—and profited from—the best practices for multiplatform publishing.
 3 Ways to Build Your Audience Marketing Database
The Internet has turned upside down the ways in which we take premium information products to market. Gone are the days of direct mail as the dominant source of new subscriber revenue. In this session, you'll learn how to use organic and paid programs to build an audience that is five or even 10 times the size of your largest paid subscription audience. You'll also discover how a simple Internet portal is the key to online audience development, and the many and diverse ways in which it can be leveraged to build a large and loyal audience. Get a checklist of Internet-proven, profitable marketing opportunities from America's leading publishers.
Offer- & Price-Testing Strategies for Maximizing Revenue
It all starts with understanding how to use a Six Sigma framework to plan, execute, and analyze an ongoing series of weekly marketing campaigns that will uncover the most profitable way to market your memberships and subscriptions. Discover how the continuous testing of offers, price, and incentives can maximize your subscription and membership revenue. Understand the research and economic behavior that makes contrast pricing your most powerful secret weapon for increasing revenue per subscriber by 100% or more. Learn all this with case studies from publishers— both large and small—who are actively constructing and testing offers using price, term, and incentives that will keep your revenue growing.
How to Organize and Outsource Your Business Processes
This session will identify the roles and responsibilities of typical magazine publishing company staff and their providers, and will demonstrate and recommend where you can better use all the resources you have, including leveraging existing organizational infrastructure and securing outside resources when it's appropriate and when it really matters.
Thursday, May 21, 2020
Building an Integrated Membership Marketing System
The technology you need to operate a membership marketing system is complicated, and must be integrated to maximize your effectiveness. In this session, you'll gain tips and hear case studies of how other publishers have leveraged Mequoda's proprietary state-of-the-art Haven Content Management System (CMS) in connection with our Customer Experience Management System (CXMS) to integrate all web, email, social media, and fulfillment activities—including third-party systems. You'll discover in this session how it all gets built and how it works!
 4 Key Metrics for Measuring Your Success
Our measurement strategy will show you the 4 key metrics that drive every multi-platform magazine publishing business, used to measure and forecast the potential for a new membership marketing system—ACEM, for "Attract," "Capture," "Engage," and "Monetize." You'll learn how—and why—these are the key metrics for determining your success.
Modeling and Budgeting Your Five-Year Plan
Nothing works best without a plan that includes your known business realities and industry benchmarks that might be stretch goals for you. You'll learn in this session how modeling and budgeting is not only a great guide for your new membership marketing system but also a key tool for managing the business and reacting to marketplace changes.
3 Bonus Membership Marketing Secrets Revealed
You'll have to attend this event to have these additional membership marketing secrets revealed to you!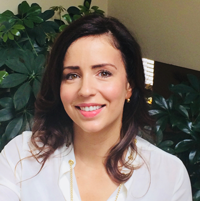 This entire membership marketing secrets event will be led by me, Kim Mateus, as Chief Strategy Officer at Mequoda Systems. In 2004, I started with Mequoda as employee #2, and have since overseen strategic planning for many of Mequoda's publishing partners. Having guided the development of more than 20 subscription and membership marketing systems, my team and I monitor and maintain a robust best-practices database of marketing techniques and business processes that helps power all Mequoda partner marketing programs. My focus on client content strategies is a natural extension of my journalism education and background.
And here is a high-level summary of the entire Membership Marketing Secrets: 2020 Workshop:
WHO: Besides senior executives like you from magazine publishing companies, the Mequoda Systems team who will join me at this membership marketing secrets event are veteran publishing professionals themselves—you'll have plenty of time for networking with your fellow publishing executives and with the Mequoda Systems team:
Don Nicholas, Chief Executive Officer
Don is Chief Executive Officer of Mequoda Systems and has served as a subscription marketing advisor for virtually every major U.S. magazine and newsletter publisher during a decades-long career. Under Don's leadership, Mequoda Systems has launched more than 300 complex subscription publishing and membership marketing systems that include websites, email, social media, and fulfillment-integration functionality. Don is the author of numerous books on subscription marketing, technology, publishing, and journalism.
Bill Dugan, Chief Copywriter
Bill is Chief Copywriter and a publishing industry veteran with over 30 years of membership marketing expertise. With experience in consumer and business publishing ventures, Bill brings classic direct-marketing expertise to Mequoda-powered technology in support of membership marketing systems for publishers. An accomplished and award-winning copywriter, Bill has recruited a six-member world-class copywriting team to assist with creating compelling, engaging, and successful content for Mequoda partners.
Nancy Horan, Chief Systems Officer
Nancy is Chief Systems Officer and has designed some of the most sophisticated membership systems in the industry. Nancy and her engineering team develop and deploy cutting-edge software and technology to drive success for complex systems—with a strong focus on optimal user experience, proven best practices, and system operator ease-of-use. Nancy also oversees research and development for Mequoda's Haven Content Management System of more than 150 operating components, application protocol interfaces, and integration with third-party fulfillment systems.
Eileen Shea, Content Marketing Director
Eileen is Content Marketing Director and a seasoned, top-notch direct-marketing professional with a wealth of experience in planning and managing successful programs. Eileen's breadth of marketing experience covers both consumer and business publishing—from U.S. News & World Report to Harvard Business Review—and marketing strategy and best practices. Eileen's keen and timely data-analytics capabilities help Mequoda partners stay on top of current trends to maximize revenue and profits.
Norann Oleson, Analytics Director
Norann is Analytics Director. She and her team of analysts are responsible for preparing and updating the Mequoda proprietary Audience Development Analytics Suite for our publishing partners. In this capacity, she oversees and performs research, creates reports, analyzes results and helps drive traffic for our partners. This makes Norann a master of data and analytics for dozens of business and consumer publishers, with an understanding of more comparable data than any single-company analyst. Norann holds a Google Analytics Individual Certification.
WHAT:  This is THE event for senior executives at magazine publishing companies who want to grow audience, grow revenue, and grow profits—using membership marketing secrets that will be revealed!
WHEN:  May 20-21, 2020 (it's NEVER too early to sign up!)
WHERE:  Mirbeau Inn & Spa in Plymouth, Massachusetts
For inn room reservations at preferential rates for our attendees, book here or call 833-MIRBEAU (833-647-2328) for room reservations.
Mirbeau Inn & Spa is an award-winning location:
Forbes Travel Guide Recommended 2019
Named a "Travel + Leisure World's Best" Hotel in 2018
AAA Four-Diamond Award, Restaurant
Located in historic Plymouth, Massachusetts, Mirbeau is located a short distance from Plimouth Plantation, the Mayflower, and other key sites that mark the beginnings of European settlements in the New World—and in 2020, Plymouth celebrates 400 years since the Pilgrims landed there in 1620!
WHY: Because the magazine publishing world is fast-changing and keeping up with trends can be a full-time job—this membership marketing secrets event will help you focus on only the key initiatives that will help drive growth for your business.
I'd tell you to "mark your calendar" for this event, but if you only do that you might miss out—we only have a limited number of seats for this exclusive event, so sign up right now.
I hope to see you in historic Plymouth, Massachusetts, in May 2020!
Sincerely,

Kim Mateus
Chief Strategy Officer, Mequoda Systems
Program Leader, Membership Marketing Secrets: 2020 Workshop
P.S. If you already know that this event is for you, sign up right now while seats are still available (this is a small event—we really only have space for a few dozen people). Register now for the Membership Marketing Secrets: 2020 Workshop!
P.P.S. Prefer not to wait until 2020 to benefit from all these membership marketing secrets? If you have a sizable team at your organization who should hear all about this, email me at kim@mequoda.com and let's chat about accelerating the process for you and bringing this membership marketing secrets workshop on-site at your company.