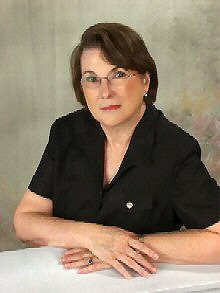 America is getting older. The immediate post World War II generation—Baby Boomers—are approaching retirement age. Smart companies are creating and marketing products to this affluent group. Her subscription website helps show them how.
In this exclusive interview, Dr. Fritz tells Mequoda how she got started and what she has learned about publishing an online newsletter.
MEQUODA By way of background, what is your educational and professional background? I notice you have a Ph.D. What's that in? What did you do before Second50Years.com?
Dr. JF My degree is in American Studies and I planned to be a cultural historian but I was drawn into public relations and marketing.
I have 25 years experience in marketing, primarily non-profit organizations and higher education. I was director of university relations for St. Louis University and then the University of Iowa.
I also worked for Elderhostel and simply have combined my marketing experience with my interest in the mature market.
At the time I came up with this concept, there was very little info out there on how to reach the mature market.
MEQUODA What best describes your position with Second50Years.com? Are you the founder/sole owner/president/webmaster—all of the above—or what?
Dr. JF All of the above. I have been a one-person show until recently. Now I employ two contract writers who develop and write articles. At the time I came up with this concept, there was very little info out there on how to reach the mature market. That has changed but I haven't seen another business with my business model.
MEQUODA How did you come to start Second50Years.com? What's it all about?
Dr. JF Second50Years provides information and how-to articles about marketing to people over 50. We pitch it toward small and medium size businesses and organization that do not have deep pockets for marketing.
In addition, I do consulting work and speaking engagements. My subscribers are entrepreneurs, small businesses, non-profits, and marketing people within larger businesses who are grappling with mature market issues.
[text_ad]
MEQUODA I've read some of the articles on your site and they often include specific information, including statistics. As a marketer, and someone over 50 years of age myself, I think it's very interesting reading. What sources do you use to help you create this kind of content?
Dr. JF Everything I can get my hands on. I monitor the news through a news feed called Tracerlock.com; I attend conferences; I keep up on the literature in the field; I receive news releases from organizations; I keep on top of the big sites that have information in this field such as AARP and the American Society on Aging.
MEQUODA How long has your site been active and what is your subscription fee structure? What is included with a subscription?
Dr. JF My site is about two years old but I just recently moved to MemberGate.com. My first site was increasingly awkward to keep updated and the subscription list clean. I have two membership plans: 1 year for $99.95 and monthly for $12.95. In addition to all the info on the site, subscribers receive a twice monthly newsletter that provides quick information and links to recent articles on the site.
MEQUODA Has your site changed significantly since you launched it?
Dr. JF Since I have been able to employ two writers I have been able to include a broader array of content such as profiles of businesses that sell to this market. The site is constantly evolving as new competitors come along. My goal is to distinguish Second50Years from other providers in this space.
MEQUODA Marketing and promotion seem to be a great challenge for most subscription website publishers. How have you approached this task, and what kind of results have you experienced?
Dr. JF I primarily use Google Adwords and the results have been good.
MEQUODA How do you find new subscribers, or how do they find you? What's the process like for increasing sales and memberships?
Dr. JF Search engine optimization and pay for click are what I've found works.
MEQUODA For Mequoda members who are devising premium content strategies for their online properties, any advice you would offer?
Dr. JF Define your audience and don't try to be all things to all people. Put yourself in the shoes of your ideal customer and figure out what information he/she needs. Then provide it. Above all, keep your content fresh.
MEQUODA What has been your greatest challenge to date, doing business online?
Dr. JF Building a subscription list big enough to maintain the site. Once you break even, it is relatively easy to maintain slow but steady growth.
MEQUODA What tips would you pass on to aspiring publishers who want to start a subscription-based website?
Dr. JF A sub-based site is harder to establish than a free site but it provides steady residual income. The challenge is to find a topic that people will pay for.
Mine is business to business and will be smaller than a consumer to consumer site but I can charge more. Marketing to businesses, however, is harder. Someone starting out should make sure the topic is in demand and then make sure that their website is up to the task. Everything should be automated and the site should look professional.
MEQUODA What's the best or smartest thing you've done? What's the worst?
Dr. JF The smartest was switching to MemberGate. The worst was trying to write all the content myself. Hiring two writers has made a huge difference. Now I can focus on my expertise, which is marketing how-to articles and tips and marketing the site. The wonderful content also results in many more subscribers.
MEQUODA What subscription-based websites do you subscribe to and/or recommend?
Dr. JF Well, I subscribe to your site and find it very helpful.
I have subscribed off and on to other membership sites but there aren't any others in my field that I know of. Of course, I belong to certain organizations where as a member I have access to information, for example, the American Society on Aging.
I also subscribe to the online version of the Wall Street Journal and have membership access to Selling To Seniors (a niche newsletter). I have checked out a number of membership sites on Internet marketing but have not found them very useful.
I look at all the membership sites I come across just to see what people are doing and sign up for free newsletters emanating from those as part of my ongoing market research. I also subscribe to the Gallup Poll membership site which I find excellent and useful.