Mequoda Executive Team & Team Leaders
Don Nicholas, Chief Executive Officer

Don Nicholas is Chief Executive Officer for Mequoda Systems and the Mequoda Systems Content Network which includes more than 60 special interest media websites. Over the past 35 years Don has served as a subscription marketing advisor for virtually every major US magazine and newsletter publisher. His Mequoda Customer Experience Management System has been used to launch more than 300 complex subscription marketing and publishing systems that encompass a media brand's web, email, social media and fulfillment activities. Don is the author of numerous books on subscription marketing, technology, publishing and journalism. Prior to launching Mequoda Systems, he founded three publishing and publishing service companies which experienced exit values of more than $62M. He began his career in journalism with the Armed Forces Network where he served as a writer, producer and engineer aboard the USS Enterprise.
Laura Pittman, Chief Operating Officer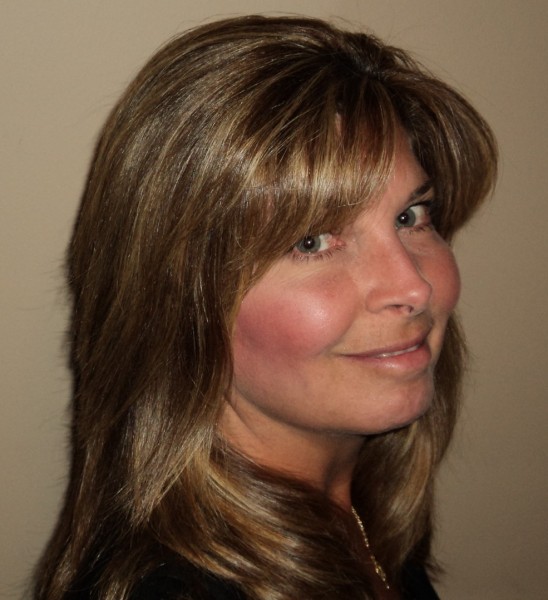 Laura Pittman is Chief Operating Officer for Mequoda Systems and the Mequoda Systems Content Network. Laura supervises accounting, financial forecasting and business plan development for the organization's 18 websites. She is the chief architect for the Mequoda Subscription Marketing Model and Mequoda Audience Development Analytics Suite. Each year, she and her team create numerous custom operating forecasts to quantify and explore the impact of creating and expanding new and existing subscription marketing systems. Prior to cofounding Mequoda Systems, she served as a senior executive for Blue Dolphin Group, MagazineWeek and Lighthouse Software.
Kim Mateus, Chief Strategy Officer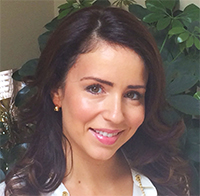 Kim Mateus is Chief Strategy Officer for Mequoda Systems and the Mequoda Systems Content Network where she oversees strategic planning for the organization's 200 plus premium subscription products. Over the past decade, she has guided the development of more than 20 subscription marketing systems including I Like Crochet Network, New England Network and Your AAA Network. She and her team maintain an exhaustive best practices database of subscription marketing techniques and business processes that she uses to advise her clients and optimize the more than 60 websites that make up the Mequoda Systems Content Network. Kim is a frequent speaker at industry events and serves on the board of the Specialized information Publishers Association.
Bill Dugan, Senior Vice President

Bill Dugan is Senior Vice President for Mequoda Systems and the Mequoda Systems Content Network which includes more than 60 websites and serves more than seven million daily email subscribers. Bill and his team market more than 200 premium subscription products including magazines, newsletters, memberships and clubs for systems that include the Biblical Archaeology Society, Cabot Wealth Network and University Health News. Bill is a veteran subscription marketer with more than 30 years of experience. Prior to joining Mequoda Systems, he held senior positions at a number of leading subscription marketers including Center for Science and the Public Interest, publishers of Nutrition Action, the world's largest subscription-based premium health advisory service.
Nancy Horan, Chief Technology Officer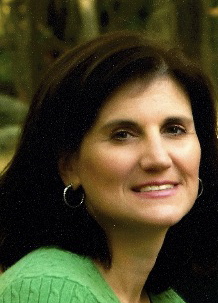 Nancy is Chief Technology Officer for Mequoda Systems and the Mequoda Systems Content Network. Nancy and her team manage the technology for 18 media websites powered by the Mequoda Customer Experience Management System. Nancy also supervises all research and development for the Haven Content Management System which currently supports more than 150 operating components, application protocol interfaces and integration with third-party fulfillment systems that include CDS Global. Strategic Fulfillment Group and Palm Coast Data. Nancy is a certified scrum master and professional scrum product owner. Prior to joining Mequoda Systems, she held numerous managerial and executive positions in the software industry.
Julie Ottomano, Vice President
Julie Ottomano is Vice President for Mequoda Systems and the Mequoda Systems Content Network. Julie and her team manage all aspects of campaign planning, execution and analysis for more than 200 premium subscription products including magazines, newsletters and memberships. Julie and her team coordinate all meetings and production schedules for Mequoda's 30+ team members with our partners, merchants and affiliates. Prior to joining Mequoda Systems, Julie held a variety of managerial and executive positions in marketing, retail and food service.
9 Skill Sets You Can Access as a Mequoda Client
Because multiplatform publishing requires a much more diverse skill set than traditional publishing, outsourcing has become one of the keys to creating a leaner, meaner 21st century publishing machine. Grow your niche publishing prowess by outsourcing these critical skill sets to Mequoda's team of experts.
Chief Strategy Officer
A vast majority of CEOs today will tell you that strategy is not their strong suit. And why should it be? The CSO of a media company is a master of multiple economic models. At Mequoda, a CSO understands the economics of print and digital magazines, print and digital books, online stores, and a variety of events from live webinars and workshops to conferences with thousands of attendees.
Not only do CSOs understand the economics of all these various media types – both free and paid – they also know how to leverage content across all these platforms in the most efficient manner possible. Work with Mequoda and get access to a CSO that is expert in media economics, content marketing and organizational management.
Research Team
Mequoda's research arm is what drives our business. Our entire strategy is the result of our research, and our software is derivative of that research.
Having a team to maintain and monitor all the evolving best practices and marketing policies for your digital publishing and marketing system is the key to running an efficient and profitable business. Mequoda's research team members are documentation specialists and instructors whose job it is to make sure our team and yours have access to relevant and consistent industry updates.
Chief Analytics Officer
Rarely does a niche publisher have the luxury of a dedicated analytics executive that brings both scope and depth on a myriad of analytics. A good outsourced CAO can see patterns in your data that an overworked on-staff marketing executive might miss. Plus, at Mequoda, this officer has access to data across dozens and dozens of similar media organizations.
We have a set of metrics around our ACEM strategy – Attract, Convert, Engage, Monetize – and our analysts are able to quote industry benchmarks in those 4 key areas. They know what the metrics are supposed to be and when performance takes a dip, they can identify the root causes and suggest actions to lift those specific key metrics.
Analytics Team
Working with your CAO is an Analytics Team, comprised of hard-working data analysts who plow through lots of data, often from multiple sources, in a small amount of time. What might take an experienced and dedicated analyst 10-12 hours to crunch would take the average marketer 20 hours or more to complete. Get unlimited access to these knowledgable data analysts when you become a Mequoda Gold Member.
Chief Technology Officer
CTOs have had to rapidly adapt technologically to the rise of tablet usage, responsive website design and marketing automation. An effective media company CTO understands how these technologies change the paradigm on which a publisher operates. CTOs must always have one foot in the present and one in the future, understanding how all existing technologies, from web to app to analytics, to customer service and content marketing, span and intercept to create an integrated CXMS (customer experience management system).
Outsourcing your CTO function to Mequoda gives you the benefit of all of the above, plus you're working with a partner who is exclusive to your industry. This enables Mequoda to build a system that is easy to use and interfaces well with your product offerings and overall niche publishing business model.
UX Team
Your CTO's User Experience Team is tasked with understanding all the functionality that a system provides and coding it so that minimum interaction is required. Their goal is to make the interfaces on both the front end (for customers) and the back end (for operators) simple and intuitive.
A multiplatform publisher should aim for a website that has task completion rates in the mid to high 90s, meaning 9.5 to 9.9 out of every 10 visitors on your site can find what they are looking for, both in products and content. UX engineers focus on building things that look the way users think they should look and function the way users think they should function. Outsourcing this to a team who understands your economic goals helps the system they design deliver those goals.
Content Team
The process of Internet marketing stretches traditional content producers to go beyond what they've known in the past. Having access to a team of professional journalists who, in addition to understanding good journalism, market psychology and economic behavior, also have SEO copywriting, social media optimization and advanced multimedia like video in their arsenal of skills. This skill set is key to succeeding in 21st century multiplatform publishing.
Partner with Mequoda to mentor, train and coach your internal content producers to create powerful content across multiple formats in multiple channels and master modern-day publishing.
Engineering Team
The goal of the CTO's engineering team is to be unseen, unheard and unnoticed. The only time you should notice a systems delivery specialist, or a systems engineer is when something failed to work the way it should. These folks are the unsung heroes of a modern automated system. They ensure that all systems maintain a 99.999% uptime, that every transition is recorded and every email is delivered.
Client Success Group Leader
Under the CTO is your Client Success Group Leader. They are your single point of contact, responsible for implementing the strategy, interpreting the analytics and overseeing the technology. They are the quarterback for the entire Haven Nexus CXMS. The CXMS is a fully integrated database of your content, customers and business rules. System directors are efficiency experts and above all others, understand how to manage a complex system where these three databases interact in a way that your customer expects, and the operator spends minimal time executing.
The Client Success Group Leader understands the economics of your business and makes sure the rules that govern the interaction of all three databases operate accordingly and efficiently.
Schedule a call today to learn more about getting access to Mequoda's team of digital publishing and marketing professionals.