GET CERTIFIED:


How to Run the Most Successful Content-Driven Email Marketing Program
May 20–21, 2020
University of Massachusetts Club
Boston, Massachusetts
Dear Publishing and Marketing Professional,
You're invited to attend a world-class workshop about running a powerful email marketing program that will help grow your publishing business's revenue and profits.
This two-day email marketing secrets workshop is strategic and tactical, a very effective way to master all aspects of email marketing—learn all the secrets and, upon successful completion of this workshop, you'll be certified for your email marketing knowledge and expertise as a "Mequoda Email Marketing Master"!
Our Email Marketing Secrets: 2020 Workshop is about busting all the myths out there that can derail your email marketing program—or can even destroy it:
Myth #1: Email is an outdated form of communication and is dying.
Myth #2: Your customers are annoyed to get email from you.
Myth #3: Your customers get really annoyed if you contact them more than once/day.
Myth #4: The only way to boost revenue and performance is to develop totally new messaging every time you send email to customers.
Myth #5: You don't need to worry about list hygiene, as long as your email messages contain easy-to-use unsubscribe links.
Where do I start, to explain how these common myths about email are exactly that—total myths?
If you're running any online publishing operation, email communication is key to your success—"email is dead or dying" headlines are unfounded, as we've seen total email users increase year after year, and that trend is expected to continue in the years ahead. Vast majorities of consumers and professionals prefer email communication for lots of things like engaging with brands and content and purchasing products or services.
Fears of SPAM have spawned myths about using email to contact your customers regularly and often. When you deploy an opt-in strategy that confirms and qualifies your email customers in the first place, you can be assured that your list is full of self-identified interested people!
Email comes with many challenges, too, and message fatigue can happen (as with any marketing messages through any channel).
When you suffer email messaging fatigue, you can freshen your messages with variable copy, new subject lines, new offers, different images and graphics, or even a new or different email "from" display name. You should always have plans for new copy development so you can test new approaches, but your email communication strategy doesn't have to be about completely new messages every time—in fact, content repurposing has been a key publishing strategy even before the Internet!
And one of the persistent myths about email lists is that simply offering unsubscribe links in your email messages is all you have to do to ensure a clean list—think again! You should be monitoring your in-box delivery rates by email platform; measuring the length of time non-openers stay on your email file and acting accordingly; and blocking or regularly cleansing your list of known SPAM accounts.
Yes, email communication for your publishing operation is not uncomplicated—and that's why you should attend our Email Marketing Secrets: 2020 Workshop! You'll learn every secret about email marketing and get full certification of your knowledge and expertise when the workshop is over.
Agenda for the Email Marketing Secrets: 2020 Workshop
This two-day email marketing secrets workshop is strategic—and it's focused and practical, too. You'll leave this event with tons of new ideas for boosting revenue from email campaigns—specific things you can put in place right away. And you'll have a comprehensive best-practice checklist about how to enhance your overall email strategy for ensuring continuous success.
Here is the agenda, with brief session descriptions, for the Email Marketing Secrets: 2020 Workshop:
Wednesday, May 20, 2020
9:00–10:30 a.m.: Content-Driven Email Marketing Essentials
This session will focus on key overall concepts—such as contact frequency and the relationship between premium and preview content—that drive a successful email marketing program. Learn how one of our clients switched from a basic batch-and-blast email approach to a content-driven approach, and then realized remarkable revenue gains from email campaigns—a quadrupling of online revenue in a 12-month period!
10:30–11:00 a.m.: Networking Break
11:00 a.m.–12:30 p.m.: How to Build a Large and Engaged Email List
In this session, you'll learn how to use organic and paid programs to build an audience that is five or even 10 times the size of your largest paid subscription audience. You'll also discover how a simple Internet portal is the key to online audience development—and the many and diverse ways in which it can be leveraged to build a large and loyal email list. And you'll learn exactly how to plan and execute an effective and ongoing list-hygiene program that ensures you keep a good email reputation.
12:30–1:30 p.m.: Networking Lunch
1:30–3:00 p.m.: Boosting Email Revenue with Content-Focused Campaigns
Learn the difference between a content-driven email marketing program and one that only focuses on pushing out sales messages. You'll take a deep dive into the essentials of developing, managing, monitoring, and measuring an effective content-driven email marketing program. Get samples of email "Previews" and learn how to structure powerful email previews in 3 easy steps—so you can create your own versions for your content!
3:00–3:30 p.m.: Networking Break
3:30–5:00 p.m.: The 7 Most Successful Email Marketing Frameworks
Learn about these 7 essential frameworks and how they can be adapted, improved, and tested in conjunction with landing pages and other offer-related marketing. Why reinvent the wheel when there are proven frameworks like these that can work for a wide variety of products and offers?! Included in this session are how to craft the best subject lines and strategies for running sale and engaging survey campaigns.
5:30–7:00 p.m.: Networking Reception
Thursday, May 21, 2020
9:00–11:00 a.m.: Best Practices for Six Sigma Email Campaign Management
Six Sigma is a disciplined, data-driven approach for the continuous improvement of any product, process or service. When applied to email and direct marketing, it seeks to continuously remove the weakest performing campaigns and replace them with better performing campaigns. Learn how to use a Six Sigma framework to plan, execute, and analyze an ongoing series of email marketing campaigns that will uncover the most profitable way to market your content. Discover this through case studies from publishers who are actively constructing and testing offers using price, term, and incentives to maximize their digital revenue.
11:00 a.m.–12:00 p.m.: Roundtable Q&A Session and Wrap-Up
In this final session, you'll have access to the Mequoda team of experts to get answers to your burning questions. We'll make sure all your questions on email marketing are answered before you leave—everything from email testing, product pricing and contact frequency to list hygiene, vendor selection, and legal compliance—all from a base of clients that sends over two and a half billion email messages per year.
12:00 p.m.: Workshop Adjourns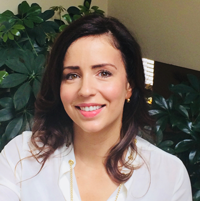 This email marketing workshop will be hosted by me, Kim Mateus, as Chief Strategy Officer at Mequoda Systems. In 2004, I started with Mequoda as employee #2, and have since overseen strategic planning for many of Mequoda's publishing partners. Having guided the development of more than 20 subscription and digital marketing systems, my team and I monitor and maintain a robust best-practices database of marketing techniques and business processes that helps power all Mequoda partner programs. My focus on client content strategies is a natural extension of my journalism education and background.
And here is a high-level summary of the entire Email Marketing Secrets: 2020 Workshop:
WHO: Besides marketing and publishing professionals like you, the Mequoda Systems team who will join me at this email marketing secrets event are veteran publishing and marketing professionals themselves—you'll have plenty of time for networking with your fellow attendees and with the Mequoda Systems team:

Don Nicholas
Chief Executive Officer
Don is Chief Executive Officer of Mequoda Systems and has served as a subscription and digital marketing advisor for virtually every major U.S. magazine and newsletter publisher during a decades-long career. Under Don's leadership, Mequoda Systems has launched more than 300 complex digital marketing systems that include websites, email, social media, and fulfillment-integration functionality. Don is the author of numerous books on subscription marketing, technology, publishing, and journalism.

Bill Dugan
Chief Copywriter
Bill is Chief Copywriter and a publishing industry veteran with over 30 years of direct and subscription marketing expertise. With experience in consumer and business publishing ventures, Bill brings classic direct-marketing knowledge to Mequoda-powered technology in support of digital marketing systems for publishers. An accomplished and award-winning copywriter, Bill has recruited a six-member world-class copywriting team to assist with creating compelling, engaging, and successful content for Mequoda partners.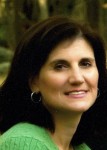 Nancy Horan
Chief Operating Officer
Nancy is Chief Operating Officer and as leader of our engineering team, has designed some of the most sophisticated digital publishing and marketing systems in the industry. Nancy and her team develop and deploy cutting-edge software and technology to drive success for complex systems—with a strong focus on optimal user experience, proven best practices, and system operator ease-of-use. Nancy also oversees research and development for Mequoda's Haven Content Management System of more than 150 operating components, application protocol interfaces, and integration with third-party fulfillment systems.

Eileen Shea
Content Marketing Director
Eileen is Content Marketing Director and a seasoned, top-notch direct-marketing professional with a wealth of experience in planning and managing successful programs. Eileen's breadth of marketing experience covers both consumer and business publishing—from U.S. News & World Report to Harvard Business Review—and marketing strategy and best practices. Eileen's keen and timely data-analytics capabilities help Mequoda partners stay on top of current digital marketing trends to maximize revenue and profits.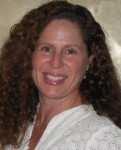 Norann Oleson
Analytics Director
Norann is Analytics Director. She and her team of analysts are responsible for preparing and updating the Mequoda proprietary Audience Development Analytics Suite for our publishing partners. In this capacity, she oversees and performs research, creates reports, analyzes results and helps drive traffic for our partners. This makes Norann a master of data and analytics for dozens of business and consumer publishers, with an understanding of more comparable data than any single-company analyst. Norann holds a Google Analytics Individual Certification.
WHAT: If you own or operate a content-driven business that relies on email marketing to generate revenue, this THE event for you and your colleagues.
WHEN: May 20–21, 2020 (Claim your spot, and sign up now!)
WHERE: University of Massachusetts Club in Boston, Massachusetts
WHY: Because effective email marketing is key to success in any publishing operation and is fast-changing—keeping up with current trends can be a full-time job! This email marketing secrets event will deliver practical how-to tips and strategies for boosting revenue from email.
I'd tell you to "mark your calendar" for this event, but if you only do that you might miss out—we only have a limited number of seats for this exclusive event, so sign up right now.
I hope to see you in Boston in May!
Sincerely,

Kim Mateus
Chief Strategy Officer, Mequoda Systems
Program Leader, Email Marketing Secrets: 2020 Workshop
P.S. If you already know that this event is for you, sign up right now while seats are still available. Register for the Email Marketing Secrets: 2020 Workshop—we look forward to issuing you full certification as a "Mequoda Email Marketing Master" upon your successful completion of this workshop!
P.P.S. Prefer not to wait until May to benefit from all these email marketing secrets? If you have a sizable team at your organization who should hear all about this, email me at kim@mequoda.com and let's chat about accelerating the process for you and bringing this email marketing secrets workshop on-site at your company.