Claim your Content Management System (CMS) services benefits right now—contact us for your FREE 60-minute consulting session and for details on our powerful CMS!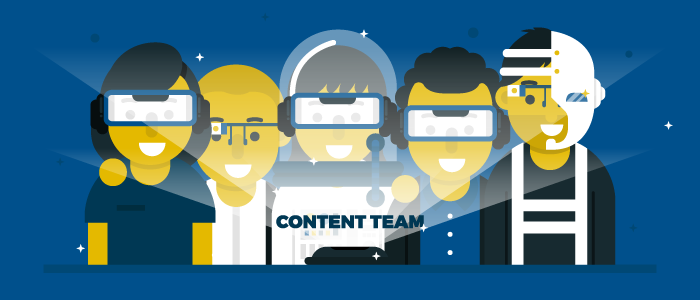 Dear Content Publisher,
Everyone seems to claim to be an online publisher these days. But for us real publishing professionals, having the right tools—the right CMS—to publish your content easily, affordably, and so that your content is optimized for SEO and customer engagement, using all the latest best practices, is absolutely essential.
In fact, having an inferior CMS—or not fully understanding how to use what you have or not fully empowering and training your team to do so—can depress your business and even kill it in the long run.
Maybe you've heard of Mequoda's Haven Customer Experience Management System (CXMS), and you might know that our Haven CXMS includes an integrated and robust CMS that delivers top-notch functionality and value that you can't get from other software.
But, I've gotten ahead of myself and not explained what the difference is between a CMS and our Haven CXMS—well, it's like the difference between having a suit or a dress and having an entire wardrobe. One suit or dress lets you do one thing—an entire wardrobe outfits you for every situation and every season. Mequoda's Haven CXMS is like a full wardrobe!
Our Haven CXMS is also a unique and affordable tool for serious publishers of every size and stripe, and Haven CXMS uses a commonly available open-source software at its core. And, almost best of all, our Haven CXMS is for publishers and built by publishers—you won't get frustrated trying to explain common publishing needs and terminology to us!
But, let's see if you'd be a good fit for our Haven CXMS with a quick quiz. Can you immediately answer yes to these three questions?
Do you publish digital content on a regular basis?
Have you ever been frustrated with your current CMS's functionality or its operator interface?
Do you want to have the latest and greatest CMS functionality without paying a fortune for it?
Congratulations, if you got this far! That means you're eligible to schedule a FREE 60-minute consultation with Mequoda, to review your current CMS and pricing!
And this is a no-obligation session—if you don't want to go further with us after your FREE consulting session, that's okay. I only ask that you schedule your FREE consulting session today—you owe it to yourself and your company or organization to keep in touch with the latest costs and best practices of Content Management Systems (CMS).
Introducing Mequoda Gold Membership for CMS services—benefits that are unrivaled in the publishing industry!
Yes, I want my FREE 60-minute CMS services consultation!
Your Mequoda Gold Membership starts with a FREE 60-minute consulting session, and your membership pricing is based on your CMS and web-development needs—here are the benefits reserved especially for online publishers like you:
Summary of Mequoda Gold Member CMS Benefits
60-minute consulting session to review your current CMS functionality and pricing
One-year Mequoda Gold Membership
Pricing depends on your CMS and web-development needs
Instant beneficiary of CMS buying power—get the optimal pricing of Mequoda clients, pricing you could never get on your own
Access to Mequoda's Haven CXMS, a Tier One CMS Platform, including:
Easy-to-use CMS for your publishing needs
World-class software engineering for continuous improvement and enhancements
User-friendly operator interface
Custom plug-ins that are publishing-focused
Strategic-centric operating system that optimizes search traffic, email capture and list-building, customer engagement, and monetization
Ongoing and regular strategic reporting packages to enable quick analysis and decision-making
Integration-focused system that considers email platform, CMS, ad-server, social media channels, and e-commerce together
Access to the Mequoda client cooperative's CMS best practices, benchmarking, and optimization strategies
Shared labor and human resources in support of your own effective CMS
Access to all of Mequoda's CMS Services. Comprehensive and integrated services are available and include:
Third-party fulfillment system integration
Database synchronization program
Web store functionality
Search Engine Optimization (SEO) program
Social Media optimization program
Email template design optimization program
Email messaging testing program
Email capture optimization program
Email append services
Landing page optimization and testing program
Order-abandon recovery program
Six Sigma email optimization program for content previews and product marketing
Mequoda's Haven CXMS is built for publishers like you who want to grow your audience, grow your email list, and maximize user revenue with premium subscriptions, memberships, special reports, one-shot products, and events. You can benefit from our CMS services with Mequoda Gold Membership.
Learn more about all of this when you contact us today to schedule your FREE 60-minute consulting session—while this special invitation lasts! Claim your FREE consulting session without any further obligation, right now!
Yes, I want my FREE 60-minute CMS services consultation!
Sincerely,

Kim Mateus
Chief Strategy Officer
P.S. Having an effective CMS is critical to your publishing success—you should regularly review your current CMS provider, to be sure you're not behind the times about the latest costs and best practices—please contact us now to schedule your FREE 60-minute consulting session!