Mequoda Executive Team & Team Leaders
Don Nicholas, Founder, Chairman & CEO

Don Nicholas is Founder, Chairman & CEO of Mequoda Systems. He supervises the planning, development and optimization of all Mequoda Multiplatform Media Management Systems. Don serves as an executive coach for Mequoda's Service Teams and the high octane management teams at our Gold Member Client organizations. Over the past two decades, Don and his teams have guided the transformation of hundreds of legacy media brands into highly successful multiplatform media brands. Don has authored numerous books on media and technology including Multiplatform Publishing Strategy. Don is the lead instructor for Mequoda Events, and a frequent moderator and speaker at media industry events. He is also the founder of Blue Dolphin Direct, MagazineWeek and Lighthouse Publishing Services. He is a graduate of the Naval Nuclear Power Training Command, Sacramento State University and Capella University where he studied engineering, journalism and management. Don is an avid sailor, historian and novelist who loves to travel with family and friends.
Laura Pittman, Chief Operating Officer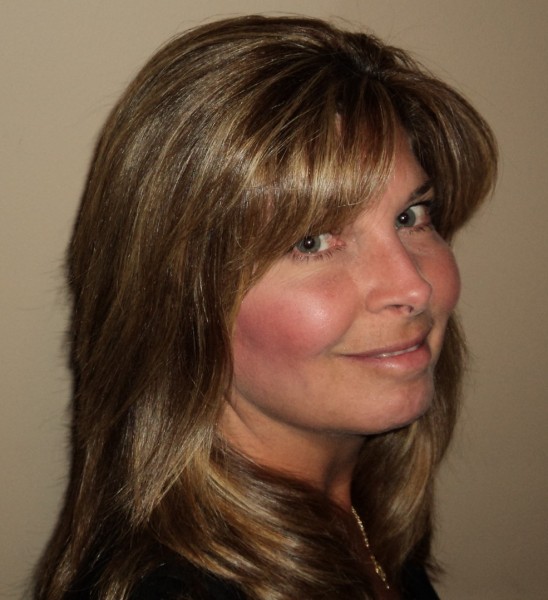 Laura Pittman, Mequoda's COO, is responsible for modeling, budgeting, reporting and analyzing data for Gold Member Clients. She works directly with Gold Members to help them understand the impact of the Mequoda System on their media businesses. This year, Laura and her team will create and deliver more than 20 in-depth proxy metric models for Mequoda's Strategic Planning Services clients. Laura is formally trained as an accountant, and is an expert in computer modeling, reporting and business analysis. She is a specialist in project management, fulfillment system reporting and direct marketing.
Kim Mateus, EVP & Client Success Group Leader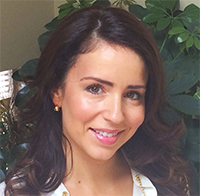 Kim Mateus is Mequoda's Executive Vice President and Client Success Group Leader for The Program on Negotiation at Harvard Law School, Yankee Publishing, Indian Country Media Network, Biblical Archaeology Society, Countryside Network, LPM Media Group, and National Association of Plan Advisors. Kim partners with the executive management teams of these organizations to develop strategic multiplatform publishing plans, oversee implementation of publishing business plans, and help clients grow revenue, profits, and influence. Kim founded the Mequoda Research Team in 2004 and has been the principal driver of building out the thousands of best practices that govern our core Mequoda Method. She's a frequent speaker at industry events and proudly serves on the board of the Specialized Information Publishers Association. She earned her degree in journalism at Roger Williams University in Bristol, RI.
Bill Dugan, SVP & Client Success Group Leader

Bill Dugan is Mequoda's Senior Vice President and Client Success Group Leader for Belvoir Media Group, Cabot Heritage Corporation, The Dark Intelligence Group, Forester Media Network, Investing News Network, National Association of Plan Advisors, Prime Publishing, The Successful Investor, and Vida y Salud Media Group. Bill partners with the executive management teams of these organizations to develop strategic multiplatform publishing plans, oversee implementation of publishing business plans, and help clients grow revenue, profits, and influence. Bill has served as Publisher and Group Publisher for twelve B2B paid-circulation newsletters at Georgetown Publishing House, Briefings Publishing Group, and The Pohly Company. And as Director of Marketing for Nutrition Action Healthletter, Bill helped grow that consumer publication into the largest paid-circulation health newsletter in the world. Bill is an active member of the Specialized Information Publishers Association (SIPA) and serves on the board of directors of SIPA's Foundation. Bill is also an avid baseball fan and enjoys American history, family history and genealogy, and cooking.
Nancy Horan, SVP & Technology Group Leader
Over the past decade, Nancy has built and deployed more than 30 successful subscription websites for a variety of consumer and business publishers. Nancy works with clients in the Mequoda Technology Services group to help manage, design, build and deliver best practice Mequoda Systems. She is well versed in the Mequoda best practices, WordPress, and WhatCounts Email management software. She is a previous presenter at the Mequoda Summit. She is a certified Scrum Master and Professional Scrum Product Owner. She is a member of the Boston Product Management Association. Prior to working for Mequoda, Nancy has held various technical positions. She has over 15 years experience in Engineering Management and Product Management at Brooktrout Software, Styron Corporation, Banyan Systems and Data General Corp. Her past technology expertise includes telephone systems, backup software, networking systems and business applications. Nancy holds an MBA from Bentley College and a BA in computer science from Boston College.
Julie Ottomano, VP & Executive Group Leader
As VP and executive group leader, Julie serves as Chief of Staff for our 30+ person organization. She manages client scheduling, communications and facilitates our internal meeting schedules. Julie also serves as first point of contact for the more than 200 inquiries we receive each year about our services and coordinates the new client communication, planning and on boarding processes. Finally, Julie is responsible for our internal human resource management and team communications. Prior to joining Mequoda, Julie and her husband owned a small business in Camden, ME. Julie also worked for the Hopkinton, MA school district and volunteered extensively within the community. Upon graduating from college, she was a buyer for Filene's department store in Boston, MA. Julie holds a Bachelor of Science in Business Administration degree with a concentration in Marketing from Boston University.
9 Skill Sets You Can Access as a Mequoda Client
Because multiplatform publishing requires a much more diverse skill set than traditional publishing, outsourcing has become one of the keys to creating a leaner, meaner 21st century publishing machine. Grow your niche publishing prowess by outsourcing these critical skill sets to Mequoda's team of experts.
Chief Strategy Officer
A vast majority of CEOs today will tell you that strategy is not their strong suit. And why should it be? The CSO of a media company is a master of multiple economic models. At Mequoda, a CSO understands the economics of print and digital magazines, print and digital books, online stores, and a variety of events from live webinars and workshops to conferences with thousands of attendees.
Not only do CSOs understand the economics of all these various media types – both free and paid – they also know how to leverage content across all these platforms in the most efficient manner possible. Work with Mequoda and get access to a CSO that is expert in media economics, content marketing and organizational management.
Research Team
Mequoda's research arm is what drives our business. Our entire strategy is the result of our research, and our software is derivative of that research.
Having a team to maintain and monitor all the evolving best practices and marketing policies for your digital publishing and marketing system is the key to running an efficient and profitable business. Mequoda's research team members are documentation specialists and instructors whose job it is to make sure our team and yours have access to relevant and consistent industry updates.
Chief Analytics Officer
Rarely does a niche publisher have the luxury of a dedicated analytics executive that brings both scope and depth on a myriad of analytics. A good outsourced CAO can see patterns in your data that an overworked on-staff marketing executive might miss. Plus, at Mequoda, this officer has access to data across dozens and dozens of similar media organizations.
We have a set of metrics around our ACEM strategy – Attract, Convert, Engage, Monetize – and our analysts are able to quote industry benchmarks in those 4 key areas. They know what the metrics are supposed to be and when performance takes a dip, they can identify the root causes and suggest actions to lift those specific key metrics.
Analytics Team
Working with your CAO is an Analytics Team, comprised of hard-working data analysts who plow through lots of data, often from multiple sources, in a small amount of time. What might take an experienced and dedicated analyst 10-12 hours to crunch would take the average marketer 20 hours or more to complete. Get unlimited access to these knowledgable data analysts when you become a Mequoda Gold Member.
Chief Technology Officer
CTOs have had to rapidly adapt technologically to the rise of tablet usage, responsive website design and marketing automation. An effective media company CTO understands how these technologies change the paradigm on which a publisher operates. CTOs must always have one foot in the present and one in the future, understanding how all existing technologies, from web to app to analytics, to customer service and content marketing, span and intercept to create an integrated CXMS (customer experience management system).
Outsourcing your CTO function to Mequoda gives you the benefit of all of the above, plus you're working with a partner who is exclusive to your industry. This enables Mequoda to build a system that is easy to use and interfaces well with your product offerings and overall niche publishing business model.
UX Team
Your CTO's User Experience Team is tasked with understanding all the functionality that a system provides and coding it so that minimum interaction is required. Their goal is to make the interfaces on both the front end (for customers) and the back end (for operators) simple and intuitive.
A multiplatform publisher should aim for a website that has task completion rates in the mid to high 90s, meaning 9.5 to 9.9 out of every 10 visitors on your site can find what they are looking for, both in products and content. UX engineers focus on building things that look the way users think they should look and function the way users think they should function. Outsourcing this to a team who understands your economic goals helps the system they design deliver those goals.
Content Team
The process of Internet marketing stretches traditional content producers to go beyond what they've known in the past. Having access to a team of professional journalists who, in addition to understanding good journalism, market psychology and economic behavior, also have SEO copywriting, social media optimization and advanced multimedia like video in their arsenal of skills. This skill set is key to succeeding in 21st century multiplatform publishing.
Partner with Mequoda to mentor, train and coach your internal content producers to create powerful content across multiple formats in multiple channels and master modern-day publishing.
Engineering Team
The goal of the CTO's engineering team is to be unseen, unheard and unnoticed. The only time you should notice a systems delivery specialist, or a systems engineer is when something failed to work the way it should. These folks are the unsung heroes of a modern automated system. They ensure that all systems maintain a 99.999% uptime, that every transition is recorded and every email is delivered.
Client Success Group Leader
Under the CTO is your Client Success Group Leader. They are your single point of contact, responsible for implementing the strategy, interpreting the analytics and overseeing the technology. They are the quarterback for the entire Haven Nexus CXMS. The CXMS is a fully integrated database of your content, customers and business rules. System directors are efficiency experts and above all others, understand how to manage a complex system where these three databases interact in a way that your customer expects, and the operator spends minimal time executing.
The Client Success Group Leader understands the economics of your business and makes sure the rules that govern the interaction of all three databases operate accordingly and efficiently.
Schedule a call today to learn more about getting access to Mequoda's team of digital publishing and marketing professionals.