Wanted: Independent, ambitious publishers to make millions of dollars
Status quo types need not apply…
Dear Publishing Professional,
One day, you could become the Rupert Murdoch of your niche, making millions of dollars and running a digital publishing empire.
Or maybe not, if you keep doing what you're doing right now.
I'm writing to let you know about the Mequoda Method: A proven, step-by-step method for achieving unprecedented success in digital publishing.
Impossible, you say? Tell that to the American Ceramic Society, whose once-stagnant publications, Ceramics Monthly and Pottery Making Illustrated magazines, are now the jewels in the organization's crown.
Underperforming eight years ago, today it's a multi-platform digital publishing giant, with more products and more revenues than the publisher ever imagined.
Oh, and all with the same 18-person staff they started out with.
It all began with attendance at Mequoda's renowned Digital Publishing & Marketing Intensive, where every step of the method is explained in person-to-person real-life detail. Discover how to follow in their footsteps: From 0% Internet visibility to 26%. From 20 products to more than 100. From 2005 revenues of $2 million to $3.5 million in 2012. From stagnant growth to niche dominance.
"We've used the Mequoda Method to sell thousands of books, videos, and subscriptions."
—Sherman Hall, Managing Director, American Ceramics Society

Specifically, selling more than 90,000 books, 50,000 videos, and 31,000 paid magazine subscriptions. There are also 125,000 registered website users, 1.5 million annual unique visitors to its portal, Ceramic Arts Daily, and brand-new tablet editions of Ceramics Monthly and Pottery Making Illustrated … with 1,200 subscribers in just four months.
Even after eight years, Ceramic Arts Daily harvests 500 new email addresses every week through its daily newsletter which employs all of Mequoda's email best practices. Vigorous new publications rarely achieve such a conversion rate, let alone mature ones.
And you can emulate the American Ceramic Society's success if you embrace our proven, quantified method for doing all this – even as a startup. We'll share it with you at our Digital Publishing & Marketing Intensive.
Get the details on this success story, and many more…
The American Ceramic Society is just one of many success stories you'll dive into at the Intensive. This is one learning event that's real-world-based – every strategy tested, every technique proven by actual publishing companies.
You'll hear about Interweave, which took a few small knitting magazines and turned its website into the most dominant player in the crowded knitting niche.
You'll discover the business models that make millions for The Motley Fool, Business & Legal Resources and others.
You'll find out how The Economist monetizes its brand. Take a look inside digital magazines like Forbes and PCWorld. You'll learn how Men's Health turned one book into blockbuster magazine success.
It's all at the Intensive, plus the techniques and strategies you can implement in your own organization to make millions – even tens of millions – online.
The secret? Highly profitable and successful publishers like Interweave, the American Ceramic Society and The Motley Fool use a low-cost, high-efficiency system that allows content producers, publishers, and marketers to sell subscriptions, books, videos, courses, and events using a simple content-driven website and e-mail marketing program.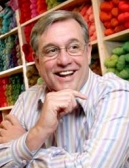 "The team I worked with at Interweave successfully transitioned a leading print enthusiast media business into the digital age. The folks at Mequoda were an important part of this team and the company's most valued strategic advisor. We could not have done it without them."
—Clay Hall, Former CEO, Aspire Media and Interweave
For example:
A special-interest B2C publisher now uses the Internet as its primary source of new magazine subscriptions sales.

For a large B2B publisher the Internet now drives more than half its revenue selling subscriptions to six paid content websites.

And a major university now routinely sells out their executive education events using the Internet as their primary marketing channel.
If you're a publisher, author, content creator or video producer… if you have existing content products that are already generating revenue but you want more… you could become the Rupert Murdoch of your niche in just two years. I invite you to do what these successful publishers I just mentioned have already done: attend a Mequoda Intensive.
The Mequoda Method is used by subscriber-driven and advertising-driven publishers alike. There's nothing proprietary about it. There's no software you have to buy. You only have to learn the strategies and skills that we've identified as crucial to success, and you too can be generating dramatically increased revenues.
But, beware: This is a system. To make it work you need to fully and effectively implement.Simply posting more free content on your website or sending out more emails isn't enough.In fact, failure to plan and execute the complete system can result in an underperforming or even money-losing business … not something we wish on any publisher.
That's why we've spent years testing every aspect of the Mequoda Method. We've turned that knowledge into a proven, comprehensive, and user-friendly system. We've traveled the globe delivering Mequoda Method workshops, and our clients and attendees are always thrilled when they master the strategies and skills we teach.

"We've rebuilt our entire online presence around the Mequoda Method."
—Phil Ash, President, Investing Daily
The Mequoda Method you'll learn is all about the 14 secrets we've identified. Fourteen secrets we'll teach you to leverage into unbelievable success … all in two and a half days, all in beautiful and historic Boston, four times a year for your scheduling convenience.
My secrets:
Mequoda Method Secret #1: The keys to making millions in digital publishing

Mequoda Method Secret #2: The optimal size of your online audience

Mequoda Method Secret #3: The business models that create blockbuster magazines

Mequoda Method Secret #4: Simple advertising strategies for big profits

Mequoda Method Secret #5: How users really find your digital content

Mequoda Method Secret #6: Building your digital empire to maximize revenue

Mequoda Method Secret #7: How to generate more subscribers with less effort

Mequoda Method Secret #8: How to turn magazine articles into social gold

Mequoda Method Secret #9: How to make millions with free downloads

Mequoda Method Secret #10: The revolutionary new magazine apps that change everything

Mequoda Method Secret #11: The key metrics you must improve above all others

Mequoda Method Secret #12: A 1-page model that can predict your online future

Mequoda Method Secret #13: How to build your very own crystal ball for success

Mequoda Method Secret #14: The best platform mix for a niche media brand
If this sounds intense, well, it's because it is. But you can learn it all – and take home hundreds of dollars' worth of free tools and white papers to help you absorb it – in less than three days of learning, networking and team-building.
While the techniques are simple, the execution is complex. We've seen too many publishers try to go it alone, thinking they could pick some of our strategies and skills.At best they achieve only very limited results. At worst they fail from lack of understanding, incomplete strategy, and inadequate discipline or resources. I don't want that to happen to you.
Of course, not everyone will get the most out of the program. Some folks just don't want to try something new. Others are content with their operations the way they are … and their revenues, too. But if you're open to the revolution, and you're never satisfied with your company's performance … if you are driven to be the dominant publisher in your niche … if you know you can grow your company's value and profits (you just aren't sure how) — we'll show you how to monetize your great content.
In fact, if you're already generating at least $1 million in revenue online, we guarantee that you'll increase your annual revenues by 20% within 24 months. If not, we'll cheerfully refund the entire cost of your Intensive registration!
If that interests you, and you're one of those people willing to try something new, read on. Otherwise, you can simply stop reading now and settle for the limited profits you're already making.
Still with me? Then here's what you'll learn how to do:
In these eye-opening sessions, you'll be briefed on the latest trends and developments that are shaping the future of digital publishing — everything from the profitability of free content and subscription website optimization to the secrets of keyword analytics — all the emerging technologies and must-do initiatives. You'll have a chance to ask your most pressing questions and get answers and advice from your expert instructors and an accomplished group of peers.

"We've used the Mequoda Method to build the world's largest Spanish-language health care website."
—Carl Kravetz, Publisher & Exective Director, Vida y Salud
DAY 1:
Mequoda Method Secret #1: The keys to making millions in digital publishing
The ABCs of Digital Publishing: The 3 Secret Ingredients to Growing Online Profits

We start with the fundamentals – the secret weapons that publishers have and other online players only dream of. Armed with this understanding, you may completely rethink your publishing operation. You'll discover the three basic elements you should be leveraging to maximize your profits.Then we'll show you why mastering this secret canmake you a very happy – and wealthy – publisher.
Mequoda Method Secret #2: The optimal size of your online audience
Leveraging Media Trends: Monetizing the Future

In the face of the biggest industry upheaval since Gutenberg, even the big players don't always understand this secret. Discover the Mequoda 20, our favorite niche publishing successes who put the big players to shame and whose examples you should follow. You'll even learn how to measure digital success with a little thing we call the Online Media Index — simply the number of your average monthly unique visitors divided by the number of your paid subscribers. Successful online publishers have an OMI greater 2, 3, 4, or more. Learn from others' mistakes, and begin to see your own path successful path forward.

BONUS: Mequoda has conducted its own proprietary survey of digital consumers, and we'll share the secrets of their wants and needs that may surprise you.
Mequoda Method Secret #3: The business models that create blockbuster magazines
Selling Digital Content: Profit from Magazines, Books, Videos & other Premium Products

This session delivers the strategies you need to make millions from all forms of digital content, including some you may not have considered yet. Find out exactly what drives revenues for a variety of business models from The Motley Fool to HR Daily Advisor and Knitting Daily, and begin to see how you can translate these strategies to make millions of your own.

We'll also take you through a complete fictitious case study of a niche publisher who's identified a host of new of products to sell so you can see the options available to you. Plus you'll discover new ideas for marketing channels and website infrastructure that maximizes sales and revenues.
Mequoda Method Secret #4: Simple advertising strategies for big profits
Selling Digital Advertising: 5 Strategies Publishers Are Using to Make Millions Online

Many people understand that digital advertising is more than just banner ads and impressions. They know that race to the bottom isn't a path to success, but they aren't sure how to turn it around. This session is made for you! We've taken a deep dive into specific strategies, from Forbes and The New Yorker to Computerworld and Media Bistro, that have proved especially profitable for different business models – and some of them will be perfect for you.

If you have a legacy print publication, you'll find out how to enhance profits with a digital publication. If you host live events, we'll show you how to maximize advertising revenues from that business. We even tell you about some revenue channels you may never have heard of! Advertising in the digital age is about to take off, and you'll be on that train after this session.
Mequoda Method Secret #5: How users really find your digital content
Google Keyword Research: Step by Step
Keyword research is the core of all organic marketing activities. It's the fundamental skill every digital marketer and publisher must master in order to understand and capitalize on the search behaviors of their audience. Unfortunately, keyword research is not a strength of most publishers and their teams – leaving tens of thousands of dollars lying on the table.

Learn the tips and tricks of the Google Keyword Planner, and how it's used to gauge your audience's information needs and map your website's navigational taxonomy. Discover how to truly serve and build your audience, become a leader in your niche and generate more conversions through effective keyword research.

Bonus! Hands-On Workshop! You'll end the day working in small groups to identify the keyword phrases we should be using in our fictitious case study.

"We used the Mequoda Method to dramatically increase website traffic and advertising revenue."
—Stuart Hochwert, President, Prime Publishing
DAY 2:
Burning Questions Roundtable
There are so many exciting new insights, so much detailed information, coming at you during the Intensive, that many of you come up with new questions long after each individual session is over. If you've slept on it and have burning questions for your instructors, bring 'em to the Q&A sessions on Wednesday and Thursday mornings! We'll give you our best solutions and share our secrets.
Mequoda Method Secret #6: Building your digital empire to maximize revenue
Building Media Websites: Portals, Magazines & Stores

In this session, you'll get our proven website strategy—one that enables you to build a better website in less time, and for less money. Using a robust framework as the backbone for your website's architecture and functionality that Mequoda has implemented for respected publishers such as Vida y Salud, Biblical Archaeology Society, Psychotherapy Networker, Program on Negotiation at Harvard Law School and Black Belt, you'll take away steps for improving website usability and reducing time to market, and be ready to build your complete, profitable online world.
Mequoda Method Secret #7: How to generate more subscribers with less effort
Attracting Website Visitors: 5 Ways to Build your Online Audience & Email Circulation

Driving website traffic is a necessary ingredient to virtually every publisher's success. Learn dozens of ways to drive traffic and leverage your website's architecture to capture email addresses and build relationships, using the fundamentals of strategy, copywriting, website architecture and analytics.

In addition, now that social media has redefined the way people read and distribute online content, this session also examines best practice examples of publishers who effectively use Google, Twitter, Facebook, LinkedIn, YouTube, and other niche sources to drive traffic, build relationships, and influence sales. You'll get proven strategies for building your email subscriber file and cultivating your social media presence.
"We use the Mequoda Method to sell out our executive education programs."
—Gail Odeneal, Director of Marketing, Program on Negotiation, Harvard Law School

Mequoda Method Secret #8: How to turn magazine articles into social gold
Social Media Marketing: Using Content to Drive Website Traffic, Sales & Profits

Blogging and social media are at the heart of online marketing, but few publishers approach them with the discipline and rigor they apply to their direct mail or other marketing programs. We'll discuss the data for monetizing blogs, posts, pins and tweets.

Then you'll see how a social media campaign that uses repurposed long-form magazine articles into short-form blog and social media posts to build your audience and generate new sales.

Bonus! Hands-On Workshop! Put your online copywriting hats on! You'll end the day working in small groups to outline an SEO blogging campaign. Using the keyword research from Day 1, you'll write an optimized blog post headline and lead paragraph, Twitter post and Facebook post promoting your online content.
Mequoda Method Secret #9: How to make millions with free downloads
Integrated Campaign Management: Master the New Marketing Channels for Big Profits

To make millions selling your content online start by giving it away. That's right: — blog posts, email newsletters, and social media are the key to selling your magazines, books, videos and events. And we can prove it.We deliver a real-world case study in which a small niche publisher used the Mequoda SEO Campaign Method to make millions of dollars ($2.3 million to be precise) from a single piece of free content.

You'll learneach step from identifying blockbuster keywords, to converting visitors to community members and buyers, and finally to analyzing your results. Along the way you'll even learn how to get your editorial team on board with your marketing efforts!

All in all, you'll take home a complete campaign blueprint you can use to sell premium product in multitudes – starting immediately!
Mequoda Method Secret #10: The revolutionary new magazine apps that change everything
Digital Magazine Marketing: Create Awesome Digital Magazine Marketing Campaigns

At the heart of any online publishing empire is your digital magazine. So you've got lots of new traffic to your website … how do you convince your visitors and email subscribers to buy it? It starts with the fundamentals of marketing – which haven't changed even in the digital age – and then leverages the consumer's demand for tablet and smartphone content to drive new subscriptions, higher prices and improved renewal rates.

In this session, you'll see how the newest magazine apps are selling thousands of subscriptions and changing the game. Then you'll learn how to craft your offers, price your products, deploy killer copywriting and leverage all of those things across multiple platforms. We'll also surprise you with the news that magazine apps shouldn't be games or gadgets, and they should offer plenty of free content and a satisfying user experience. In the end, you'll be ready to master this new, uncharted publishing platform.

"We've found the Mequoda Method to be effective at helping us create entirely new streams of revenue."
—Robert Michel, Editor-in-Chief, The Dark Report
DAY 3:
Burning Questions Roundtable
Bring your questions about the Day 2 material. No question goes unanswered!
Mequoda Method Secret #11: The key metrics you must improve above all others
Understanding Google Analytics: Measuring What Matters

Knowing which key metrics to follow can be confusing. In this session, we'll review key metrics, learn the deeper meaning behind them, and examine how to use them to your advantage in resource, staffing, and content performance decisions. You'll also learn how to build a key metrics dashboard that everyone in your organization can use and comprehend.

Finally, you'll see how to use key performance indicators (KPIs) to make better resource, staffing, and content performance decisions. Find out how to use Google Analytics as a way to monitor the performance and success of your web and email activity, ecommerce systems, and SEO and link-building efforts.
Mequoda Method Secret #12: A 1-page model that can predict your online future
Managing Key Metrics: The Ultimate Publishing Scorecard

This workshop delivers a quantifiable methodology, or scorecard, for auditing your current market position. By analyzing scorecard data, you can identify high- performing and underperforming areas and make better resource allocation decisions. Some publishers refer to this audit as the ultimate audience reporting tool, as it shows, at a very high level, the direct impact that marketing and resource decisions have on market share.
Mequoda Method Secret #13: How to build your very own crystal ball for success
Modeling the Future: Using Key Metrics to Create a Simple 5-Year Financial Forecast

We take you through a simple, comprehensive way to forecast the future of your digital publishing business. Discussing the handful of key metrics, we'll simplify the process of modeling your digital business. Our model takes advantage of our years of experience with many clients, delivering bulletproof assumptions that you'd pay thousands for from any consultant.

This session eliminates guessing as you forge ahead in with your expansion into the digital space. At the end of it all, you'll take home a master business model spreadsheet, including revenues, expenses and profits, which you can use to build a complete and profitable digital publishing business.
Mequoda Method Secret #14: The best platform mix for a niche media brand
Business Plan Development: Making the Case for your Digital Marketing System

In this session, we share a time-tested business plan that has been used to successfully raise millions of dollars. You can use this business plan format to rally the troops, gain executive support, and when necessary, raise capital for your digital publishing business. Find out how to map out your new empire so everyone's on board, discover which data is most important in your business planning, and find the funding to make it all happen.

Take home examples of Powerpoint slides that show what your organization chart will look like. Ensure understanding of the opportunity your business plan represents, and get everyone involved engaged, excited and on board.
Next Steps & Resources:
We end the Intensive with a roundup of resources for charting your new path, from free white papers to our consulting services.
Digital publishing and marketing from A to Z
You may have been to more than a few huge conferences in the publishing industry. You have to select a session on email subject lines here, another on social media there. None of them work together, and you have no idea once you get home how you'll implement any of it.
I hate when that happens.
That's why the Intensive is structured to not only teach exactly the steps you need to make millions, but to teach them in a sensible order so you know exactly how to implement the program. We take you step by step through marketing your products as successfully as some of the many big players who have learned the system from us: players like …
Program on Negotiation at Harvard Law School
The American Ceramics Society
Black Belt Magazine
Business and Legal Resources
Mother Earth News
Investing Daily
Farm Progress
Taunton Press
The Motley Fool
Men's Health
Vida y Salud
Mr. Food
Biblical Archaeology Society
…to name just a few of the 110 brands we've helped, and the 45 Mequoda Systems we've designed.
And unlike all those other conferences, the Intensive is an intimate event, strictly limited to 30 attendees in order to allow maximum interaction with instructors and peers, and ensure all questions are answered. We even include a roundtable Q&A the morning after each full day, so you can follow up on any issues you've pondered overnight.
No other conference or instructional course offers this kind of one-to-one relationships with instructors!
Of course you may not want to increase your million-dollar revenue by 20% in two years. But if you do, I urge you to attend the Intensive so that by this time two years from now, you'll have increased revenues by $200,000 or much, much more!
In fact, I'll even promise you this. If you attend the Digital Publishing & Marketing Intensive and decide at the end that you haven't learned exactly what you need to dramatically increase your revenues, I'll refund your registration cost immediately.

"If you want to make more money online — listen to Mequoda."
—Chuck McCullagh, Former Senior Vice President, Magazine Publishers of America
To sum up: A complete system for success and my money-back guarantee
So that's it. You get a proven and guaranteed method for making millions as a digital publisher. And you get it in just two and a half days. No other instructor or consultant makes an offer like that. Remember, Mequoda has taught this method to dozens of publishers who use it every day to make millions online! We've taught it all around the world, and we have more than 60,000 subscribers, fans and followers globally. And we've had more than 90,000 downloads of our free reports, handbooks and guides.
So don't be left out of Mequoda's tested and proven program for profitability! Join us for the Digital Publishing & Marketing Intensive and join the ranks of the successful and profitable digital publishers!
Best regards,
Don Nicholas

CEO & Lead Instructor
Mequoda Group
PS: If you're still not sure you should join us, please email our Operations Manager or call her (508) 686-6018 to schedule a 30-minute phone conversation with me about your needs, how to apply the Mequoda Method to your organization, and the value you'll gain by attending this very special event.
PSS: Remember, we strictly limit attendance at the Intensive in order to maximize the learning time and networking opportunities. You won't be sitting at the back of a huge conference room. Act now to register today and reserve your place!
Master the metrics that ensure market domination
Attend the Mequoda Digital Publishing and Marketing Intensive and you will…
Create, curate, and publish high-quality, search-optimized content
Deploy profitable, SEO-driven social media marketing campaigns
Master the metrics that ensure market domination
Discover the business models that drive new revenues
Build a digital empire that delivers profits you've only dreamed of