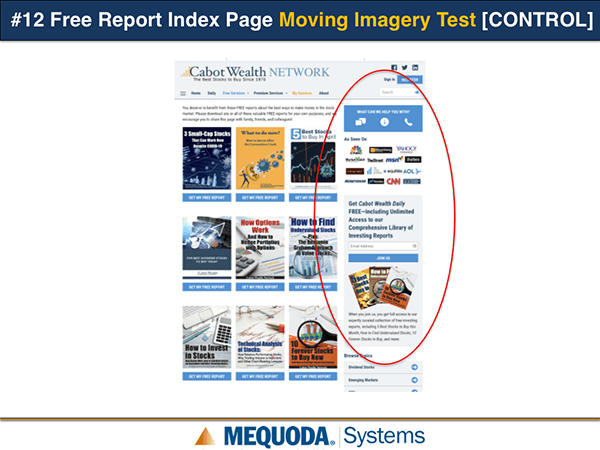 Kim Mateus:
Once we had this winning design, we said, okay, what else can we test on this page, knowing again, that it's the number one contributor? And you came up with a moving imagery test. So this is the control where there are no moving images in that right hand area to which of course this is a screenshot, so you can't actually see it moving. But if you were live on the page, the starburst goes back and forth, right?
Bill Dugan:
Right. And so there's a couple of things going on here. That right rail previously didn't feature a free report at all. So-
Kim Mateus:
Right, so it just started with the, what can you help you with?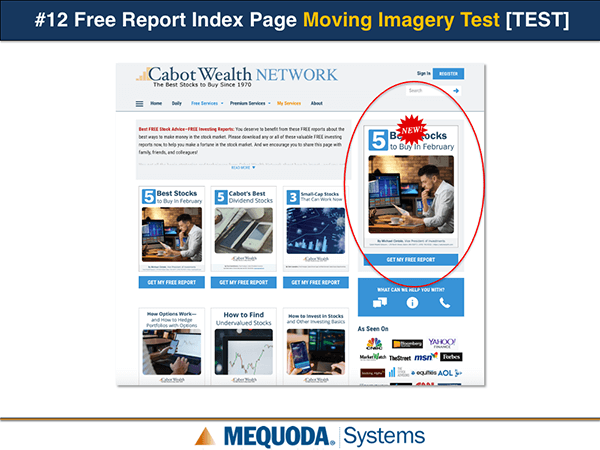 Bill Dugan:
It just started with the typical administrative right rail stuff. Here when we rolled out, you see it's the same report that is in the first position of the tile treatment. We're just calling it out because it happens to be the new report for this month. And as Kim mentioned, that red starburst moves back and forth across that right rail column so that your eye gets drawn to it. Everything else is the same.
Kim Mateus:
And the winner here?
Bill Dugan:
Another winner, the moving imagery won.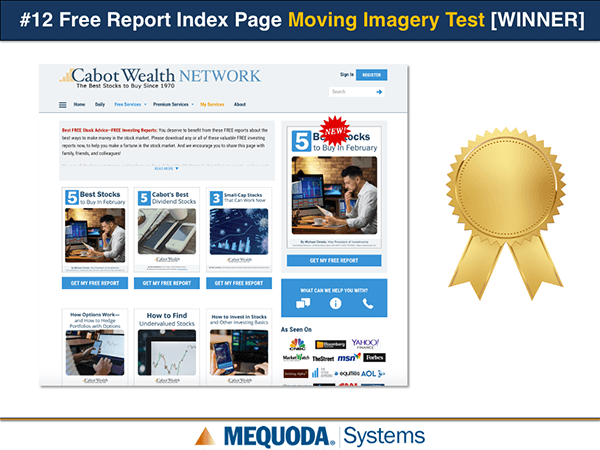 Kim Mateus:
Does the thing move on mobile too Bill or is that just a desktop…
Bill Dugan:
It moves on mobile too. It's not a desktop specific element.
Kim Mateus:
So those are the eight tests we wanted to walk you through. Hopefully they give you some ideas of different elements that you can add to your site, elements that you can test. Hopefully you can kind of just take the things that have won here and use those as your test elements against your current controls to see how they do.