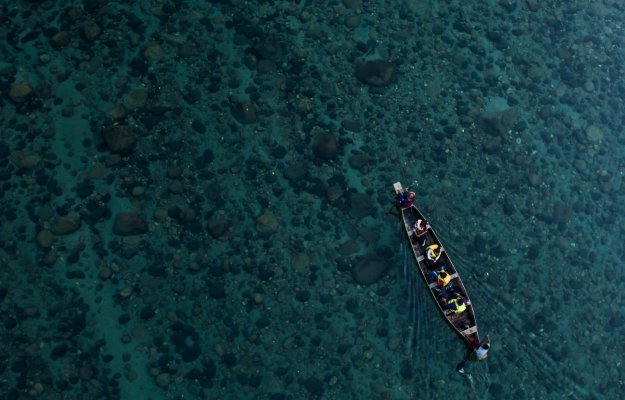 If you're a frequent reader of Mequoda Daily, you've probably noticed we are big on helping print publications adapt to today's digital environment. There are quite a few ways to bring your brand online these days, but the future of publishing is creating an online magazine. You might be thinking, "Well, yeah, everyone knows that."
What you might not know is how we differentiate "online magazines" from other forms of digital publishing. To make a long story short, online magazines are available through a subscription website. They are linear and periodic, have pages, forward and backward navigation, regular frequency, and because it's built in a fully responsive system, it can be viewed in HTML on any platform from desktop to mobile devices so there are no apps to download.
[text_ad]
Sounds like a way to keep your revenues to yourselves, instead of sharing 30% or more with the digital newsstands and app stores, doesn't it?
Creating an online magazine gives publications more advantages than an app you can sell on a newsstand or app store. Some of the highlights: creative ways to price and sell, a platform to recycle content and a back issue library, more opportunities for native advertising, and interactive features (which users feel a time-worthy experience).
If a print publication truly wants to harness the full potential of digital publishing, online magazines are the creme de la creme. But it takes work–you have to put together a specific team to run it successfully. This team works directly with the print team, not as a neglected side project.
Putting together your online magazine's A-team
Here we've outlined the positions needed, either in-house or outsourced, to create an online magazine. Some print publishers may scoff at the expense of creating new jobs, but the details of how it will work are different for everyone. The bottom line is if you want to take advantage of digital publishing, it takes a team to get the job done.
Managing Editor: At the very least, an editor is needed to manage the online content. They create the editorial, are ideally SEO-savvy and they oversee what content is recycled into multiple platforms. They keep the daily operations running smoothly and also manage the editorial calendar. They work directly with the print editorial team. Social media, email newsletters, and maybe even writing/managing native advertising content may also fall under their responsibility.
Assistant Editor: In a perfect world, one or two assistant editors handle recycling all those dusty back issues into online content. They upload print content into digital form and put ads in the right places. They compile every issue into an online archive, assist with planning the editorial calendar, and work with freelance writers to create new online content. The number of back issues you have will dictate the number of assistant editors you will need.
Web Developer: Of course, creating an online magazine requires top-notch tech professionals to make the online magazine simulate an actual magazine. HTML coding, SEO web structure, creating a paywall, setting up and managing a CMS–these are just the basics. Due to the complexities present in today's magazine media landscape, this is a role that can often be more efficiently outsourced, to a company like Mequoda, since web developers must also be proficient in project management, user interface engineering, database engineering, and the ability to manage all of the APIs that are required to interface with other systems like fulfillment, email broadcasting and ad serving.
Sales Reps: Creating an online magazine means creating new avenues for advertising or sponsorship. Web and email ads (preferably text ads rather than display ads), sponsored downloads and webinars, sponsored directories and job boards, native advertisements–the possibilities go on. You'll need sales reps specifically tailored to marketing your new ad space while also working with current sponsors for additional packages.
Don't neglect the future of multi-platform publishing
Too many publishers tend to kick online (and digital) magazines to the curb. Instead of creating new positions responsible for bringing this opportunity to life, they tack on more tasks to their already swamped editorial and sales teams. This leads to minimal efforts at best, and a wealth of new business growth lost in translation. Take the endeavor of adapting to an online audience seriously. Think about it as an investment for the future.
Do you need help building your online magazine team? Give us a call.
Also, let us know how you've organized your online magazine publishing efforts in the comments!
[text_ad]