Any large online publishing organization has one or several Managing Editors responsible for keeping the arrangement of editorial content flowing in an organized fashion. When you're managing several editors at once, the "organized" part sometimes falls on the back-burner and suddenly you're producing content and looking in a few different directions for the most important things: due dates, topic ideas, and post assignments.
A new plugin that we've been testing out is called Edit Flow, a WordPress plugin designed "to redefine your editorial workflow within WordPress" and it's a pretty good solution to all the aforementioned problems. Here are just a few features.
Custom Status Types
Your editors log into WordPress. They create a new post and once they are done with their initial draft they mark their post as a Pitch. You can then see all of the pitches within WordPress. If you're a Managing Editor who relies or would like to rely on your editors to come up with their own post ideas, this is ideal.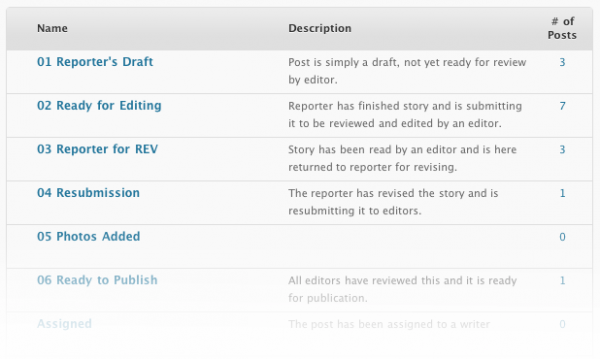 Commenting
Edit Flow also lets you as the Managing Editor leave comments and feedback on articles within WordPress. This is a great way to let editors know about revisions that need to be made and deadlines that need to be met. This all happens under the hood of WordPress.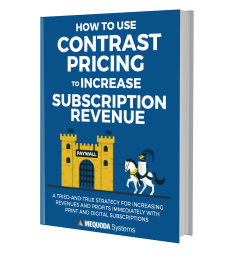 Learn how to choose the best subscription pricing & single-copy pricing strategy for your subscription websites & subscription apps when you download a FREE copy of How to Use Contrast Pricing to Increase Subscription Revenue.
New Views
There is also a built in calendar view which is similar to the Editorial Calendar plugin for WordPress. There is a new view for upcoming posts called Story Budget view. It lets you see all upcoming articles in a clean list format. There's even a button that lets you print the list.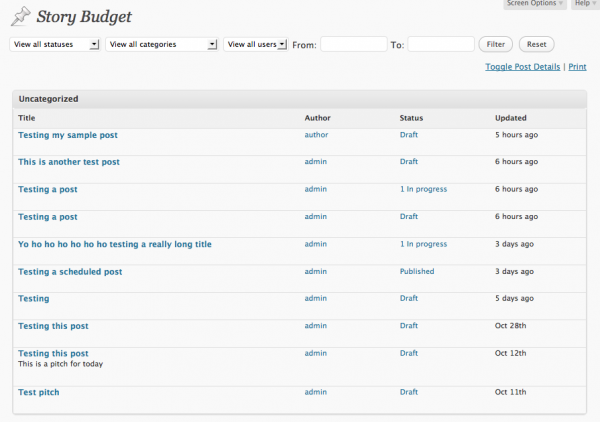 There is a lot to like about this plugin. Edit Flow centers the conversations and editing of your articles where it needs to be: on WordPress. Having a centralized editorial flow can boost productivity and increase communication to and from your team.
Have you used Edit Flow? Let me know by leaving a comment.