A few tests to prove which subject lines make for great open rates
Studies show that most people decide whether to open and read an email message based entirely on a quick glance at the sender's address and the email subject line.
If you're an email newsletter publisher or marketer, you have four tasks: Get your offer delivered, opened, read and converted.
One of my favorite new tools to play around with is MailChimp's subject line suggester. It's only available if you have a MailChimp account, but you can get a free account on their website, so you might as well give it a test.
What this tool does is ask you to enter a few words into their tool. It then spits out how that combination of words has worked in the past. I decided to try this method on some of our favorite subject line archetypes.
The HOW-TO subject line
The how-to subject line is more specific because it promises to reveal "how-to" achieve the benefit. It is nearly impossible to write a bad how-to email subject line. Simply join a mouthwatering benefit to the words "how to."
Winner: "how to make"

The FASCINATION Email Subject Line
Fascinations are compelling, benefit-driven bullet points that motivate the reader to discover the answer. Fascinations exploit the reader's curiosity. Often, fascinations include the words "discover", "secrets" and "amazing".
Winner: "Discover the"
Surprisingly, further down the list in the one-star section was "10 Secrets". Guess everyone's over all those so-called "secrets."

The LIST Email Subject Line
Readers love lists because lists comprise convenient summaries. Note that the blog you are currently reading is a list.
Winner: "Quick Tips" (as in "10 Quick Tips for Being Awesome")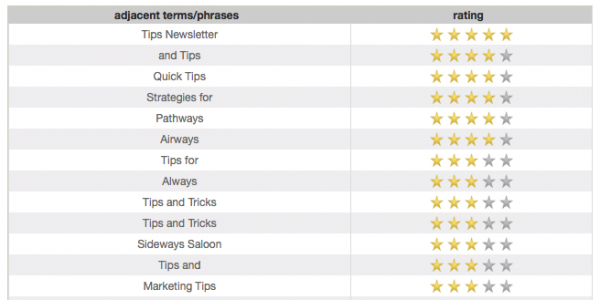 The REASON WHY Email Subject Line
The Reason Why email subject line is a hybrid of the List email subject line archetype. Which is probably why the winning subject line works so well!
Winner: "5 Reasons Why"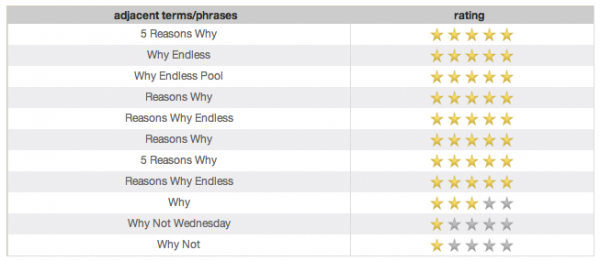 So let's just keep in mind that the results we're seeing are based off of the subject lines sent by their customers. With that said, MailChimp delivers billions of emails per month for more than 15 million customers. So what you're seeing is a pretty good representation of what to do – and what not to do.
Update: Read our follow-up to this post, 3 Email Subject Line Formulas Proven To Increase Open Rates.