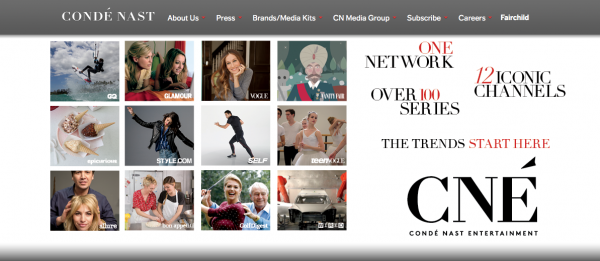 Condé Nast will launch a UK-based multimedia division that gives new meaning to the term vanity press. Portrait will offer personalized books, glossy magazines, and digital projects to private clients across the world.
"Natalia Kuznetsova-Rice, director of Condé Nast Portrait, said the tailored, high-end service 'will cater for those with an enviable lifestyle who wish to own a ravishing publication or production, that will speak volumes about their lives,'" Women's Wear Daily reports.
"'We have identified a strong demand for high quality creative publishing, and in many ways it's no different to commissioning a piece of jewelry, a Savile Row suit, or an artwork. Condé Nast Portrait will attract those looking to make a significant investment in a unique personal creation.'"
Available options will include commemorative coffee table books, fashion and party shoots styled by Condé Nast publishing staff, family trees, filmed interviews, and more, Samantha Conti writes.
To read more about the new Condé Nast publishing service, visit Women's Wear Daily.
Learn the secrets behind today's most rapidly growing niche publishers. Download a FREE copy of How to Develop a Multiplatform Magazine Business Plan, and discover how large your magazine business could become and how much of an investment will be required to build your business to maturity.